Today I will tell you how to draw a seal step by step. You will create a great drawing with the help of these instructions.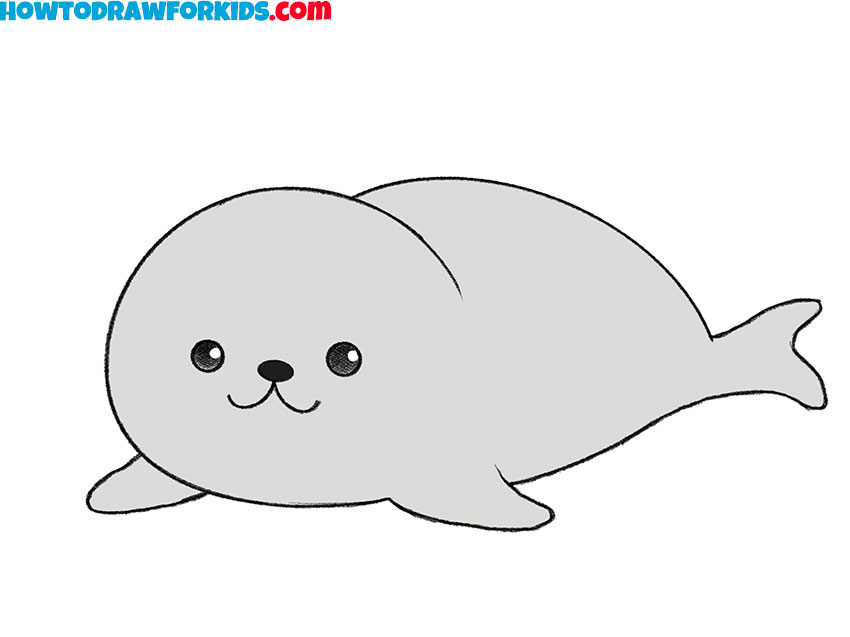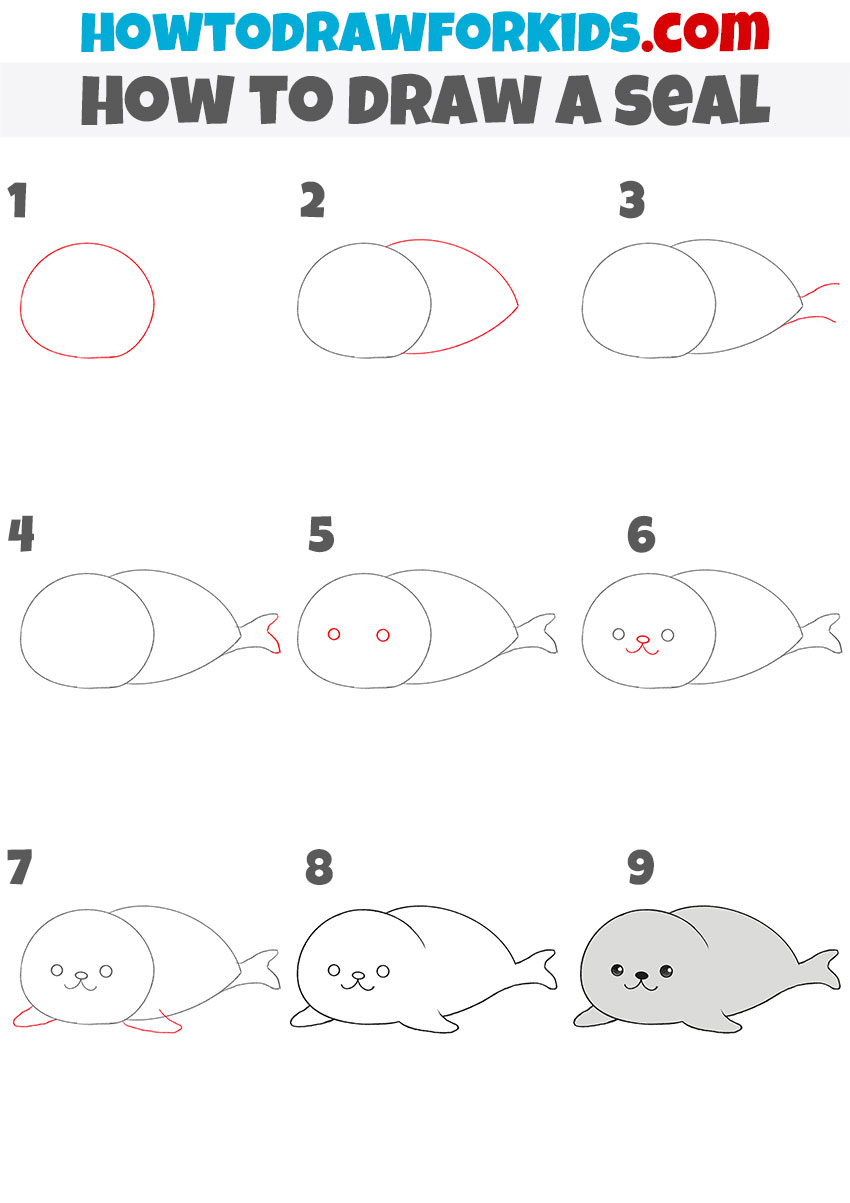 In this drawing tutorial you will learn how to draw a seal. I promise you that the finished drawing will look very pretty.
Seals are web-footed aquatic mammals that live chiefly in cold seas and whose body shape, round at the middle and tapered at the ends, is adapted to swift and graceful swimming.
I think that you, like many people, find seals very cute. So, let's start drawing this animal.
Materials
Pencil
Paper
Eraser
Coloring supplies
Time needed: 20 minutes
How to Draw a Seal
Draw the outline of the seal's head.

Draw it as a figure that looks like a circle. Use the curved line to draw the outline of the head.

Add the outline of the torso.

Picture it pointed on the right-hand side. This element is connected to the contour of the head.

Draw part of the seal's tail.

To complete this step, draw two curved lines that continue the outline of the torso.

Depict the rest of the seal's tail.

Add a curved line that connects the edges of the two lines drawn earlier.

Add the seal's eyes.

Draw two identical small circles on the seal's head.

Draw the nose and the mouth.

Add an oval and two curved lines below the eyes on the seal's head.

Outline the seal's fins.

Draw the fins with curved lines on the sides of the seal's body.

Erase the auxiliary lines.

Use an eraser to remove unnecessary lines from the seal's body and head.

Color the drawing.

Use grey to paint the whole seal's body. Color its eye with black, adding highlights.
The seal drawing tutorial has come to an end. I hope you enjoyed this guide and are happy with the result of your efforts. You can share your impressions of this lesson in the comments. Don't forget to download this pdf. You will find a short version of this tutorial there. It will help you draw a seal even without the internet.