How to Draw a Cartoon Penguin
In this lesson, I will tell you and show you in detail how to draw a cartoon penguin. This tutorial is sure to please any aspiring artist.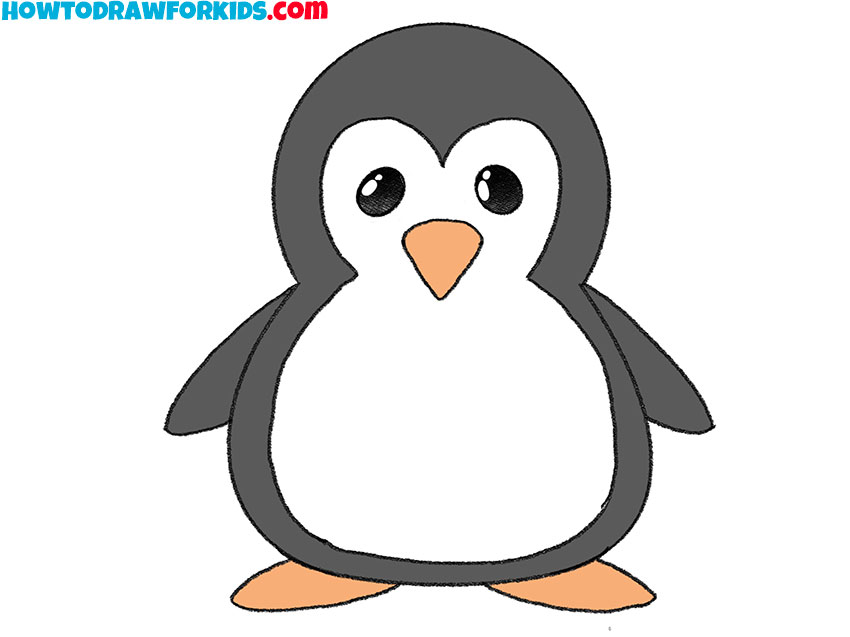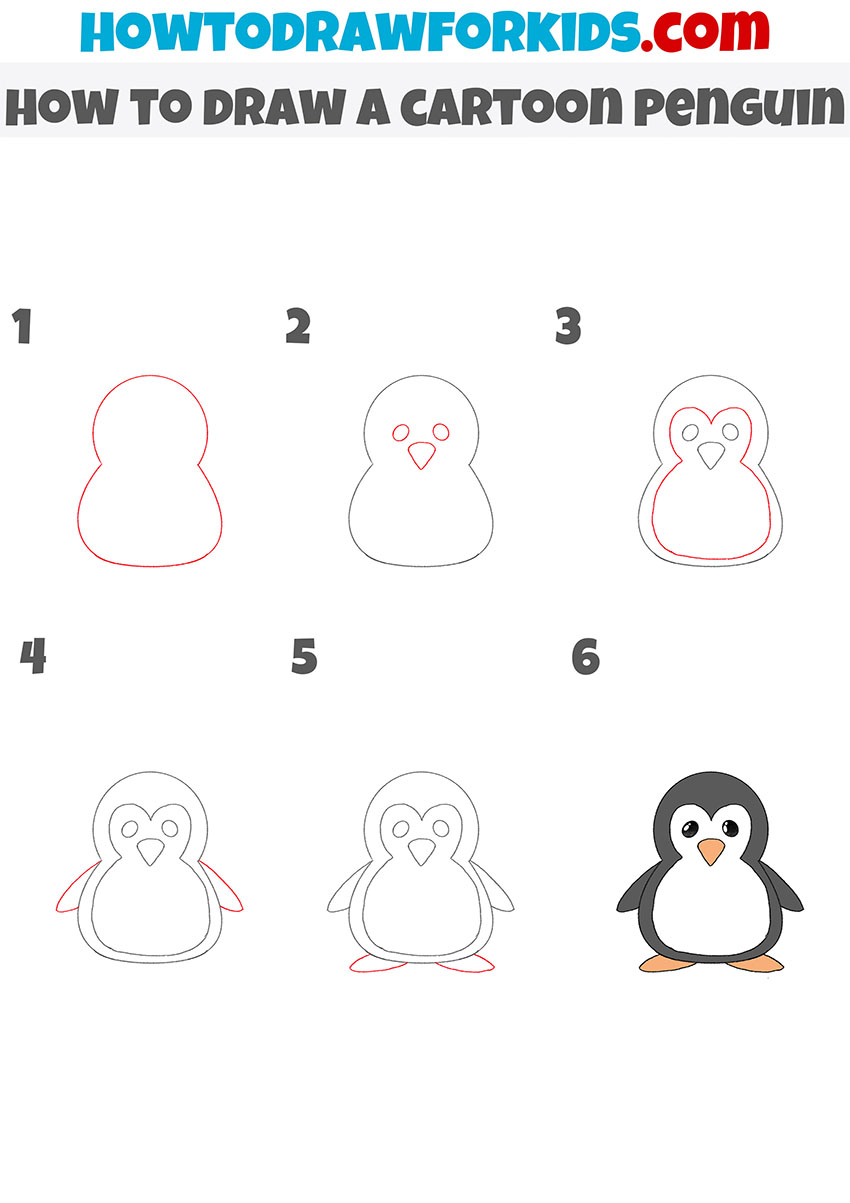 I am glad to bring to your attention another useful drawing lesson in which you will learn how to draw a cartoon penguin step by step. If you are new to drawing, then this instruction will be very useful for you and will train your artistic abilities.
Penguins are amazing inhabitants of the animal world of our planet. These are large birds that are not able to fly, but move well in the water. Penguins have well-developed muscles, they are fast swimmers and are able to dive to great depths in search of food.
Here he is a cute little penguin. The body of the penguin has a streamlined shape, the head smoothly passes into the body, the wings are small and look like flippers. These features you have to depict in your drawing.
To successfully complete the lesson, you will need your ability to draw smooth lines and observe symmetry. Right now you can prepare all the necessary art supplies and start the lesson. Follow the instructions carefully for great results.
Materials
Pencil
Paper
Eraser
Coloring supplies
Time needed: 30 minutes
How to Draw a Cartoon Penguin
Draw the torso and head.

The head and torso are one object, with the torso slightly wider and flatter at the bottom.

Add the elements of the muzzle.

Depict two eyes which are oval-shaped and add the triangle shaped beak.

Detail the color.

Use smooth curved lines to draw a contour where the color of the plumage will be different.

Sketch out the wings.

On the sides of the body, add two small wings, while maintaining symmetry.

Draw the legs.

With the help of curved lines, depict the legs, in which the feet.

Color the cartoon penguin.

For coloring, you will need gray, beige, and black.
This is the end of this fascinating drawing lesson in which you learned how to draw a cartoon penguin step by step. I will be glad to receive feedback from you and find out if you managed to cope with the task and draw a cute little penguin. Now you can download the PDF file for free, which I have prepared especially for your convenience. In this file you will find a short version of the lesson and additional useful practice materials with which you can complete the lesson at any convenient time.