In this lesson, you will learn how to draw a bowl. The instruction includes five simple steps that you can easily repeat.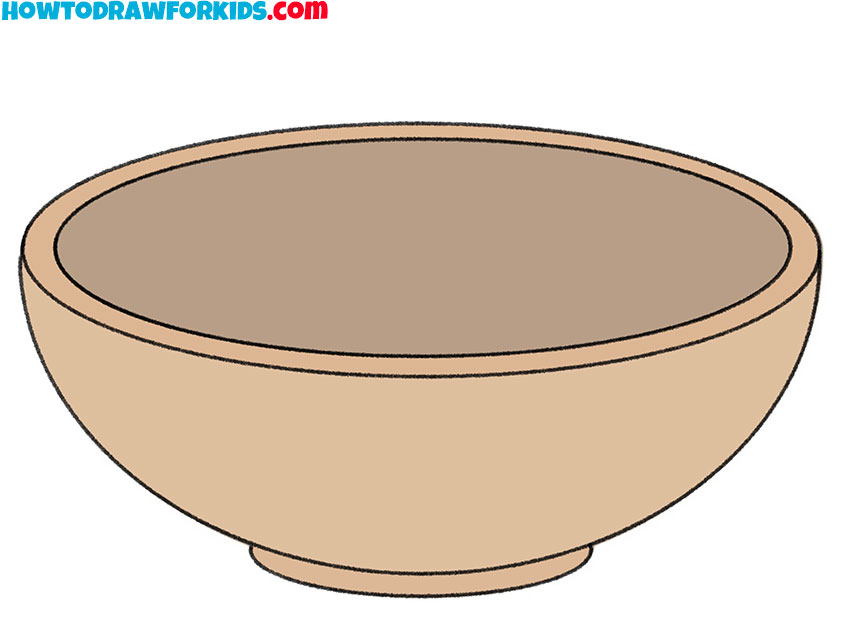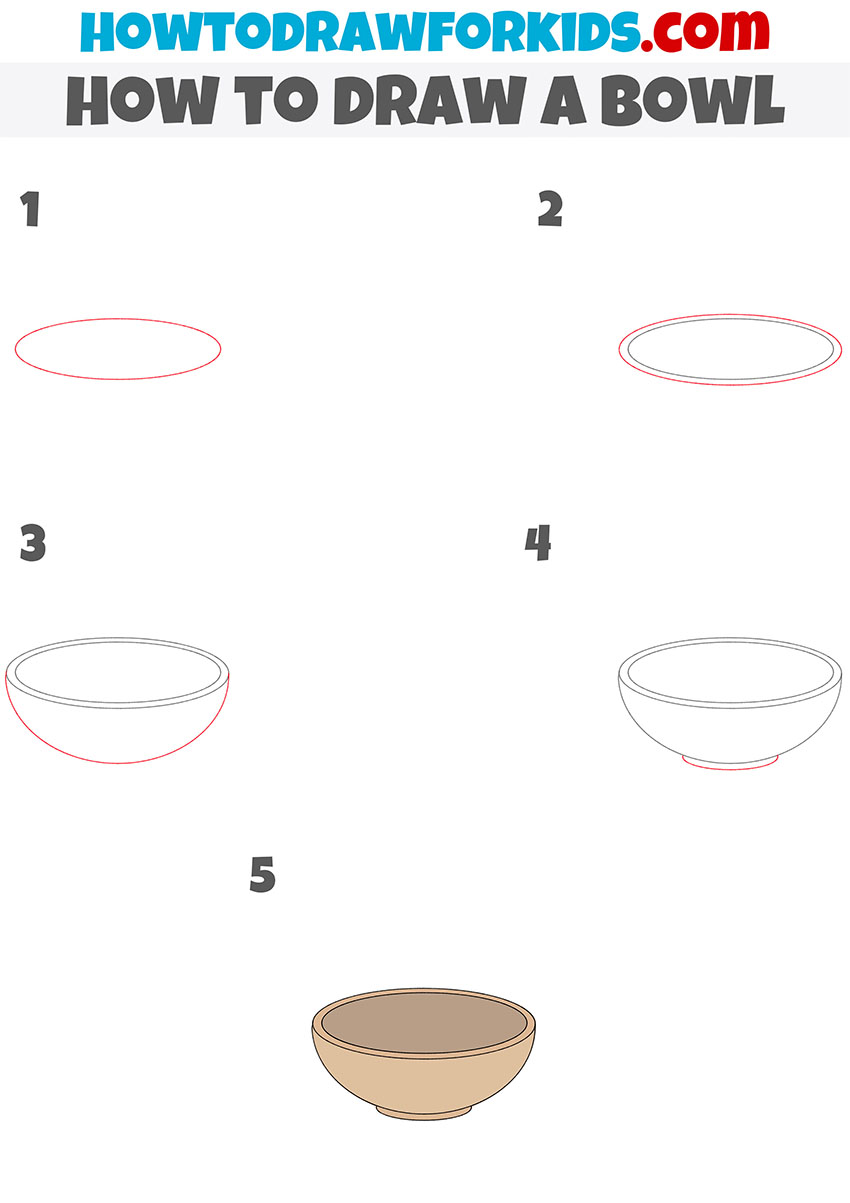 For all beginner artists, I have created a new tutorial in which I will show you how to draw a bowl. This is a great drawing object.
In this lesson, you will once again practice drawing even ovals and observe symmetry. You can use the acquired skills when you want to draw a more complex object.
Subsequently, you will learn how to draw a beautiful still life, where dishes and other objects will be present.
Shown here is a standard round bowl. This item is familiar to you, and you have probably had to use such a bowl more than once.
The bowl can be of different sizes and can be made of ceramic, glass or plastic. This is a handy item from our everyday life, and any solid or liquid food can be put into such a bowl.
While drawing the bowl, make sure that both sides are symmetrical. Take your time and carefully draw all the lines.
Materials
Pencil
Paper
Eraser
Coloring supplies
Time needed: 20 minutes
How to Draw a Bowl
Draw the top outline.

Determine what the size of the bowl will be and draw an even oval.

Depict the thickness of the bowl.

Sketch out another slightly larger oval.

Add the main part of the bowl.

At this stage, draw a smooth, rounded line.

Sketch out the bottom of the bowl.

Draw a small smooth line at the bottom, as shown in the example.

Color the bowl.

Use brown to color the surface of the bowl. Color the inner surface in a darker color.
At the end of the lesson, a link is available to you where you can download the PDF file, so you can always return to the lesson if necessary.