In this lesson, I will tell you and show you in detail how to draw a beaver step by step. The instruction is very simple.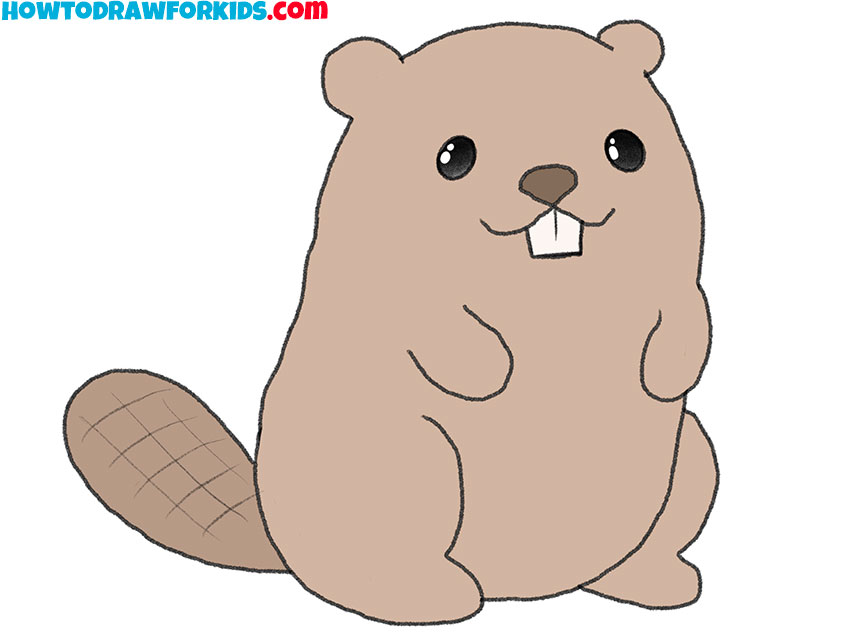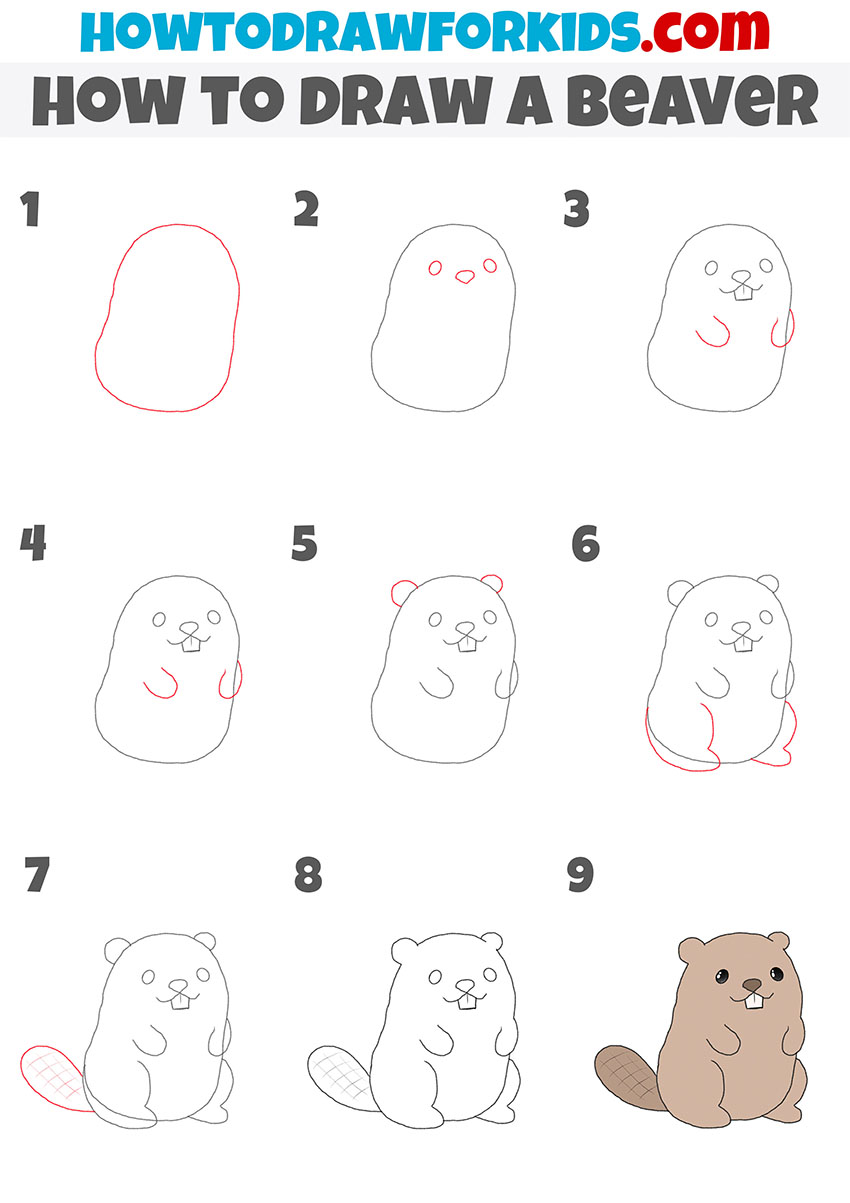 I invite you to a new lesson in which you will learn how to draw a beaver. These are the largest rodents in the world that spend most of their lives in the water. These animals have large, strong teeth and are able to knock down even a very large tree.
Thus, beavers deftly build dams on the water. From branches and dirt, beavers build their dwelling in the form of a dome-shaped structure, and the entrance to the dwelling is underwater. The beaver has a thick fur, thanks to which the beaver can be found even in very cold climates.
Once you've learned some fun facts about beavers, you're ready to begin the lesson. A simple instruction will help you quickly and correctly draw this rodent and as a result you will get a cute beaver.
Materials
Pencil
Paper
Eraser
Coloring supplies
Time needed: 30 minutes.
How to Draw a Beaver
Draw the torso.

To do this, draw an oval-shaped figure.

Depict the eyes and nose.

At the top of the oval draw two eyes and a little lower draw the nose.

Add the rest of the face elements.

From the nose, draw two rounded lines to the sides and draw large teeth in the middle.

Draw the front paws.

Approximately in the middle of the torso, depict two short paws that have a rounded shape.

Sketch out the ears.

The ears are small and round.

Depict the hind paws.

On the sides, draw two hind paws using curved lines.

Add the tail.

The tail has a rounded shape. The base of the tail is narrow and the end of the tail is wide.

Correct inaccuracies.

With the eraser, carefully remove all extra lines.

Color the beaver.

You will need brown and black. Add highlights to the eyes.
As usual, I prepared a PDF file for you in advance, which contains a short version of the lesson and additional useful materials. Save this file, so you can return to the lesson at any time.