Today in this tutorial you will learn how to draw a simple tree for kids in just nine easy steps with helpful tips.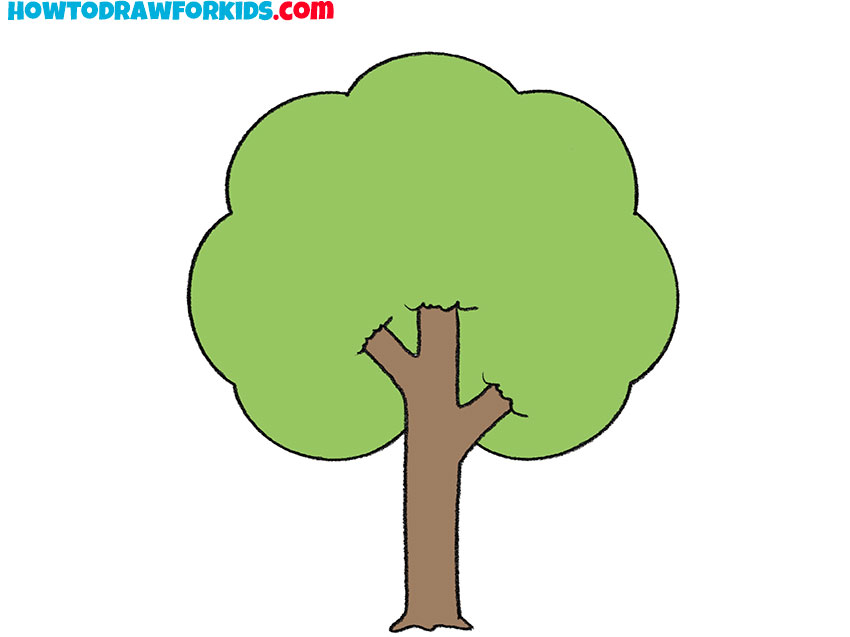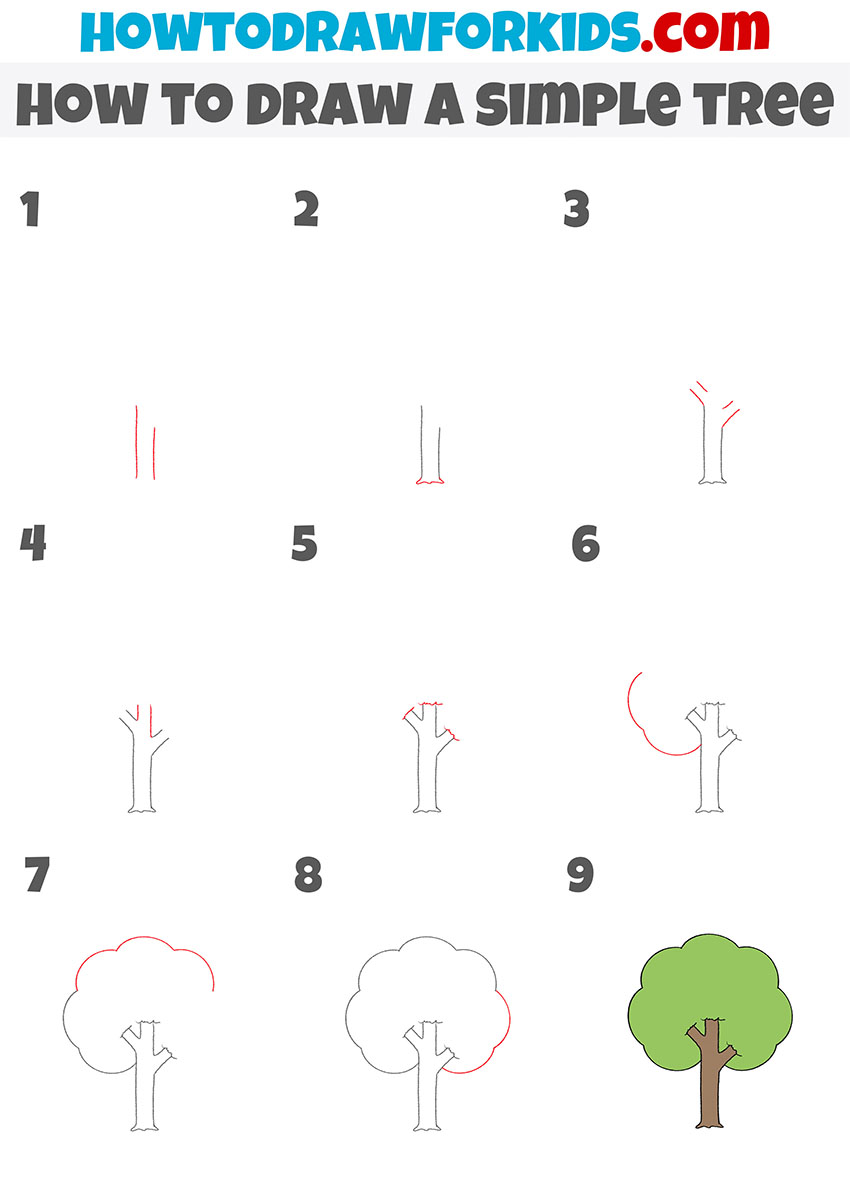 I want to present you with another interesting lesson in which you will learn how to draw a simple tree. The acquired skills will definitely be useful to you in the future when creating new beautiful drawings.
Here is a very easy way to draw a simple tree. The instruction contains several steps that any novice artist will quickly follow. This walkthrough will only use simple lines that you can easily repeat.
The main elements of a tree are the trunk, large branches, and foliage. You will quickly draw these elements if you are careful and accurate. Freehand lines are allowed in this lesson. For example, you can slightly change the position of the branches or the shape of the foliage.
The acquired skills will be useful to you when you want to draw any landscape. Remember all the drawing steps so that in the future you can quickly draw a tree if necessary.
Materials
Pencil
Paper
Eraser
Coloring supplies
Time needed: 20 minutes.
How to Draw a Simple Tree
Draw the middle part of the trunk.

To do this, you need to draw two vertical lines.

Add the bottom of the tree.

Draw a jagged line at the bottom to depict the part of the tree where the roots meet the trunk.

Depict the large branches.

With the help of short straight lines depict two large branches on the sides.

Add the large branch in the center.

At this stage, sketch out two vertical lines.

Finish drawing the large branches.

You need to draw a transverse line on each branch.

Draw foliage on the left side.

Depict smooth rounded lines on the left.

Add the top of the tree.

Continue the lines and depict the top of the foliage.

Sketch out the rest of the foliage.

Add smooth, rounded lines on the right to draw a closed path.

Color the simple tree.

Color the trunk brown and green the foliage.
Finally, I suggest you download a PDF file with a short version of the lesson. You can use this file and repeat the lesson at any time, even if there is no Internet access.