In this lesson I want to show you how to draw a thermometer. Thanks to a simple guide, you will once again train your creative abilities.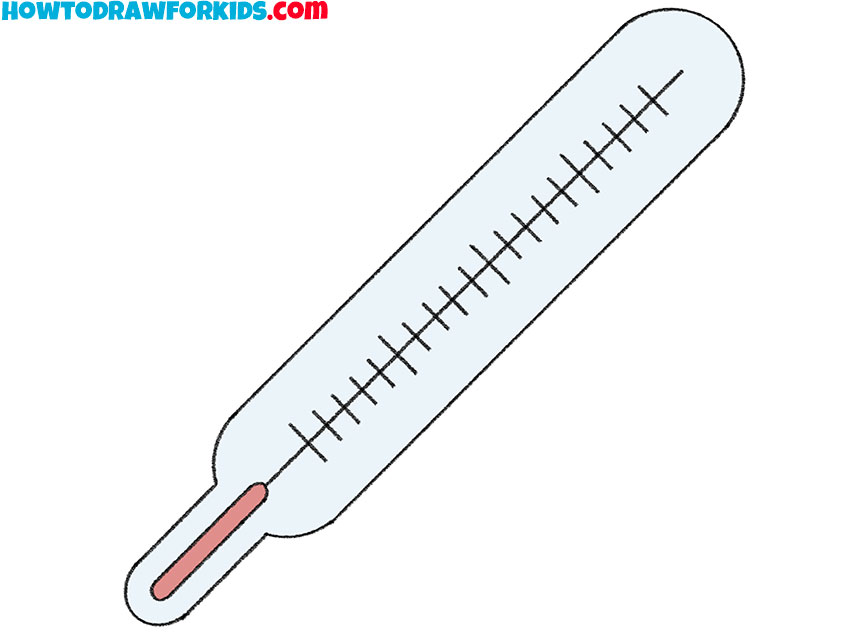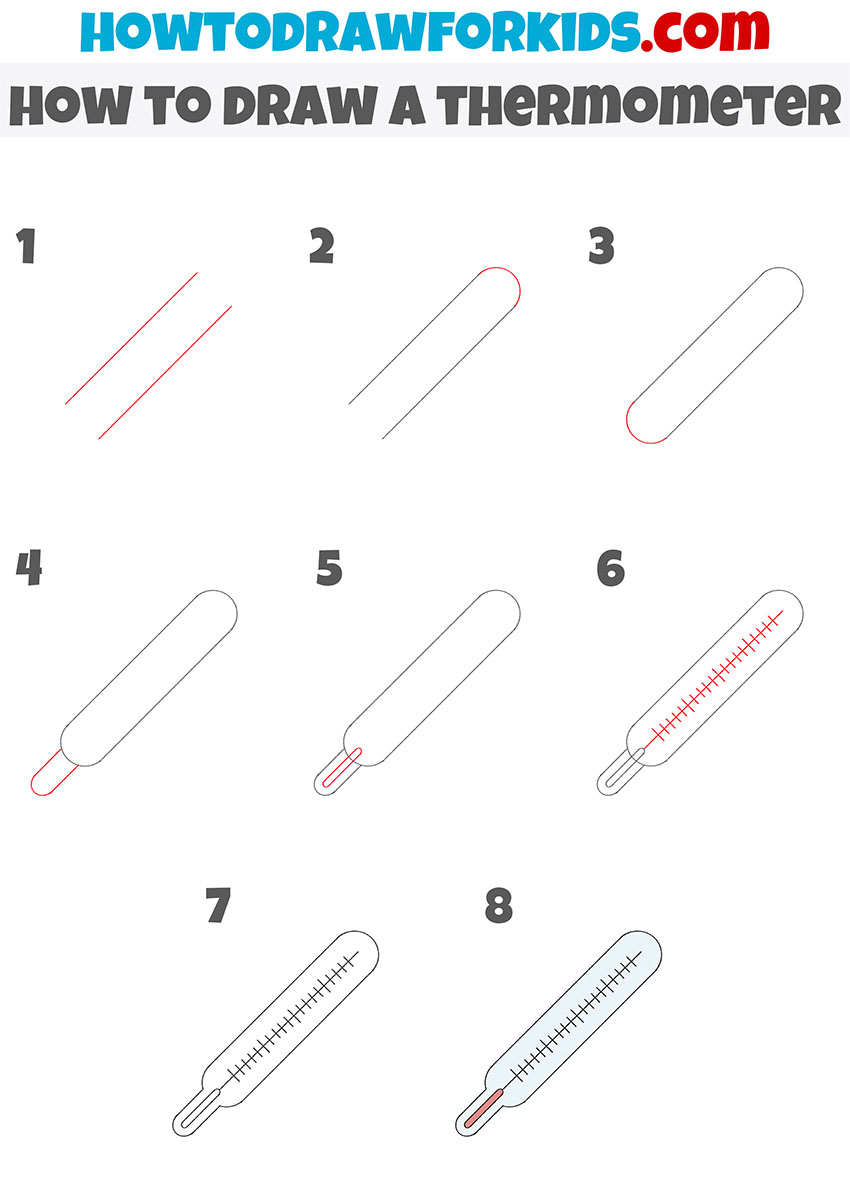 With the help of clear and accessible instructions, you will learn how to draw a thermometer step by step. This measuring device is familiar to you. With a thermometer, you can measure the temperature of the body and the environment.
In this lesson, you will draw a thermometer to measure the temperature of the human body. Such a thermometer is a glass flask that has a reservoir with mercury or another substance. With the help of a graduated scale, you can see the temperature level. This is such a simple design.
In this lesson, try to correctly depict the outer contour of the thermometer. Be careful and keep symmetry. Also, be careful when drawing the scale, because the distance between the divisions should be the same.
Materials
Pencil
Paper
Eraser
Coloring supplies
Time needed: 30 minutes
How to Draw a Thermometer
Draw the sides.

Depict two straight lines at some distance from each other.

Depict one end of the thermometer.

Draw a connecting line at the top of the drawing.

Add the second end of the thermometer.

Repeat the previous step and draw the same connecting line at the bottom.

Sketch out the reservoir.

At the bottom of the drawing, draw the figure of the same shape as in the example.

Draw the mercury.

Add a shape in the form of an elongated oval.

Depict the scale.

Draw one longitudinal line and add many transverse lines on it.

Correct inaccuracies.

If you notice mistakes, correct them. Carefully remove all extra lines.

Color the drawing.

For coloring, you will need light blue and dark red.
The thermometer is ready! I hope that you did a great job with this creative task, and you like the result of the work. By tradition, at the end of the lesson, I have prepared a PDF file for you, in which you will find a brief instruction and additional training materials. Download the file and draw at any convenient time.