Today you will learn how to draw a nurse with this easy tutorial. This instruction contains only nine simple steps.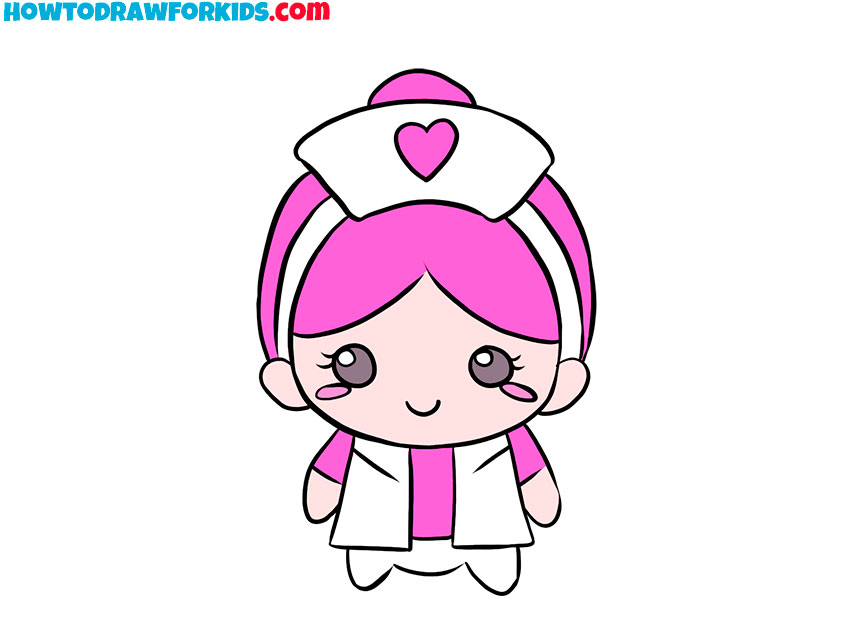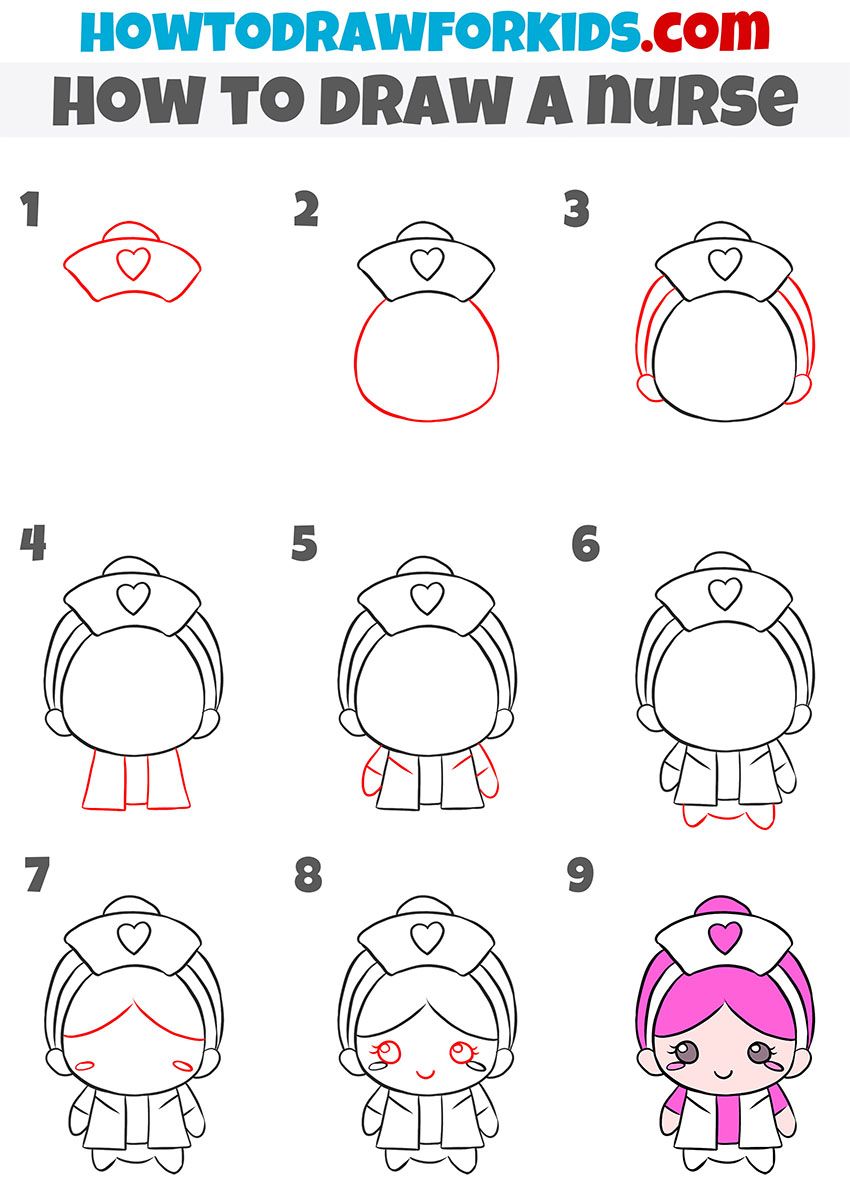 I have prepared for you a new interesting drawing lesson in which you can learn how to draw a nurse. This lesson is quite simple and consists of nine easy steps. The nurse you draw with this step by step tutorial will look cute and cartoony.
A nurse is a specialist who cares for patients and performs medical procedures prescribed by a doctor, that is, she is a doctor's assistant. In our lessons you can find other instructions for drawing people of various professions, as well as learn how to draw them cartoonish.
So, in this tutorial, you will first draw the head and then the torso of the nurse, after which you will learn how to color the finished drawing. A distinctive feature of the drawings of cartoon people is that the head of these characters is depicted larger in size than the torso.
Materials
Pencil
Paper
Eraser
Coloring supplies
Time needed: 30 minutes
How to Draw a Nurse
Draw the nurse's cap.

Depict this with straight and curved lines, and add a drawing of the heart.

Depict the outline of the head.

Draw this as an unfinished oval below the painted nurse's cap.

Sketch out the nurse's ears and hair.

On the sides of the head you have drawn, add curved lines of different sizes.

Draw the nurse's upper torso.

Below the head, add the outlines of the suit and the line of the nurse's belt.

Sketch out the hands.

Add two identical arms and straight lines on the nurse's costume.

Depict the nurse's legs.

To draw the lower part of the torso, use curved arc-like lines.

Add details.

Draw the outline of the hair and cheeks on the nurse's face.

Add more details.

Sketch out eyes and mouth.

Color the drawing.

Use pink to color the nurse's hair, and you can color her skin and eyes in any color.
For your convenience, I've created a PDF file that contains a short version of this tutorial and some additional material that may be helpful to you. Now you can download this file and return to this lesson at any time convenient for you.