In this drawing tutorial you can learn how to draw a heart in just six very simple and understandable steps.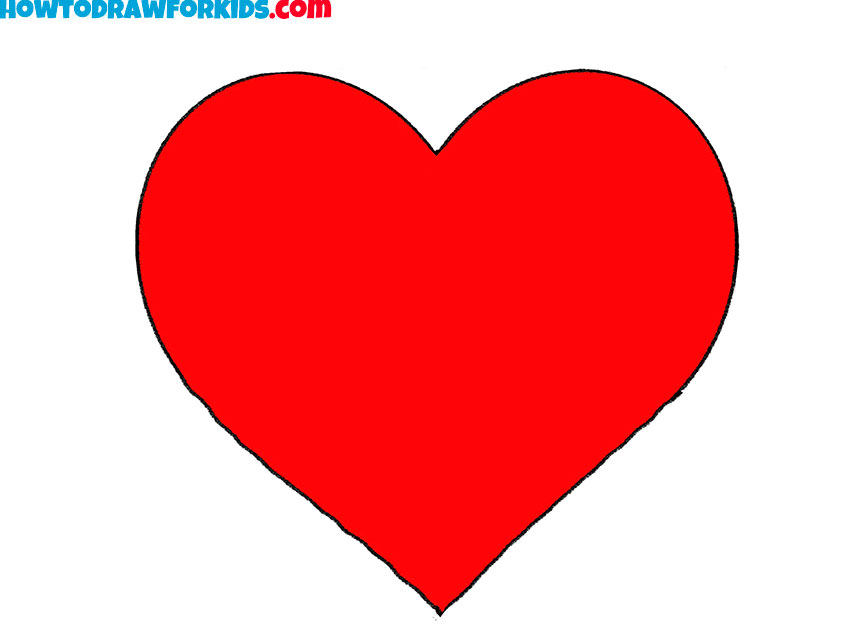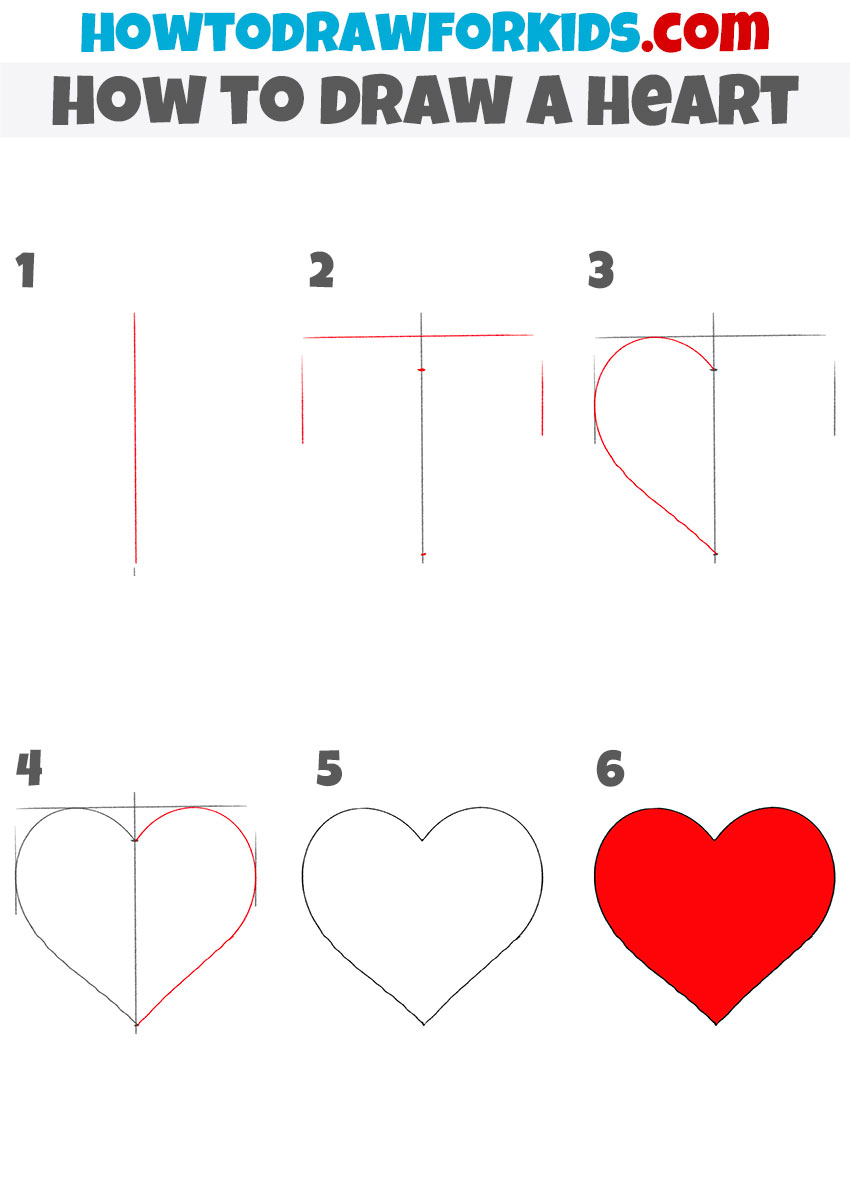 I am pleased to suggest a new drawing lesson for beginners and children on how to draw a heart step by step. The heart you will draw in this lesson differs greatly from the anatomical shape of the real heart in the human body. This picture is more a symbol of the heart than a real representation of it.
You have probably seen this heart symbol many times in various cartoons, films, comics, books, postcards, and so on. The heart is often depicted on Valentine's Day cards that lovers use to congratulate each other on Valentine's Day.
Now is the time for you to start drawing this symbol of love!
Materials
Pencil
Paper
Eraser
Coloring supplies
Time needed: 20 minutes
How to Draw a Heart
Draw the auxiliary line.

Depict a straight vertical line that will be the middle of the heart you will draw.

Add a few more auxiliary lines.

Draw one straight horizontal line and two identical vertical lines.

Depict the left side of the heart.

Draw a curved line on the left side of the previously drawn auxiliary line in the middle.

Add the right side of the heart.

Outline the symmetrical reflection of the previously drawn curved line.

Erase the auxiliary lines.

Use an eraser to remove unnecessary lines from the drawing.

Color the drawing.

To color the heart you have drawn, you only need to use red.
This concludes the step-by-step instructions for drawing the heart. So now you can use the skills you have learned in this lesson for many other drawings as well. Share your impressions of this tutorial in the comments, and don't forget to subscribe to us on social media. I would also like to remind you that for your convenience I have created a short version of this drawing lesson, which you can download as a PDF file. So that you can use this file even without an internet connection.