I created a lesson on how to draw Morty especially for children and beginners who do not have much experience in drawing.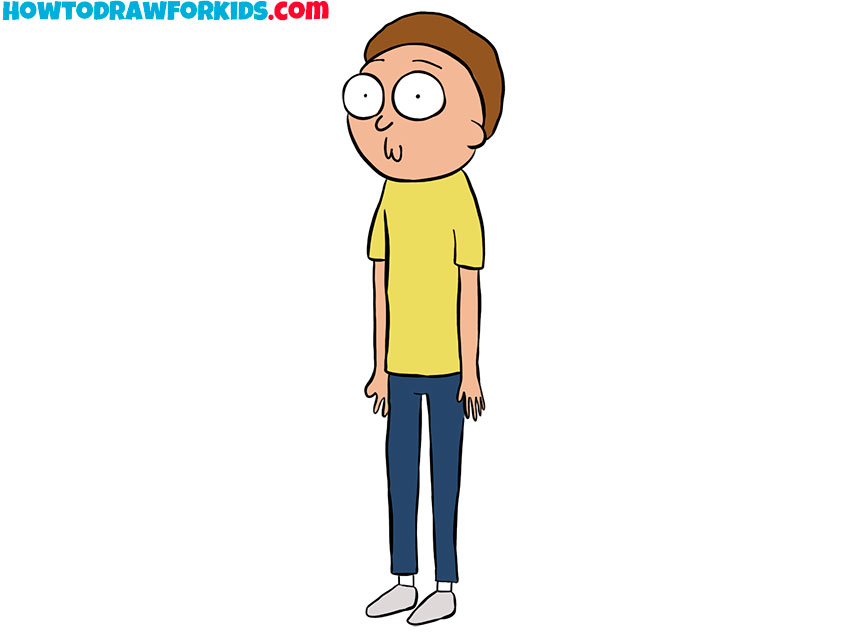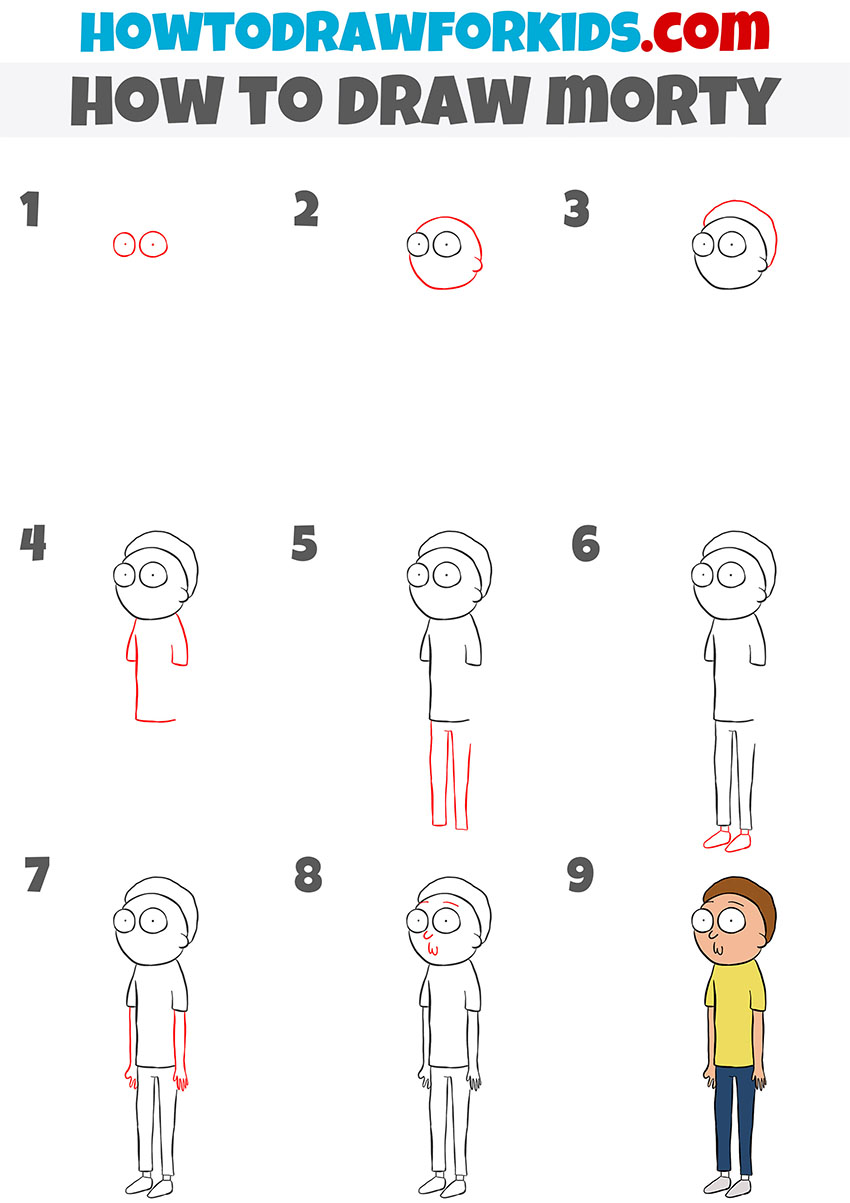 In this drawing lesson you will learn how to draw Morty. I think you will enjoy drawing this character with this easy step by step tutorial. You don't have to be a professional artist to complete this drawing.
So, Morty is one of the two main characters of the American comedy sci-fi animated series Rick and Morty.
This character is probably known to you as a young teenager who is very impressionable, vulnerable and good-natured. Morty is always ready to help others as he is helpful and friendly.
Materials
Pencil
Paper
Eraser
Coloring supplies
Time needed: 30 minutes
How to Draw Morty
Draw the character's eyes.

Depict two circles of different sizes and add dots inside them.

Depict the outline of the head.

You can draw this as a circle and also add a small arc to the right.

Add Morty's hair outline.

Above the outline of the head you have drawn, add a semicircle using a wavy line.

Sketch out the upper body of Morty.

Draw the outlines of the sleeves and the bottom of the character's T-shirt.

Add the outlines of the legs.

Depict them below the belt line using straight lines.

Draw the bottom of the legs.

Add two identical elements below the previously drawn upper part of the legs.

Sketch out Morty's arms.

Depict the character's arms long and thin. One arm is partially covered by the body.

Add the facial features.

Draw the nose, eyebrows and mouth to Morty's face using short, curved lines.

Color the drawing.

To color this character, use beige, brown, green and blue.
I have created a PDF file with a short version of this lesson, as well as useful additional materials. You can download and print this file so as not to lose this drawing lesson and return to it at any time convenient for you, even without an Internet connection.