How to Draw an Anime Face
Today I will tell you how to draw an anime face. This is a basic tutorial that will guide you through the main features of the anime style.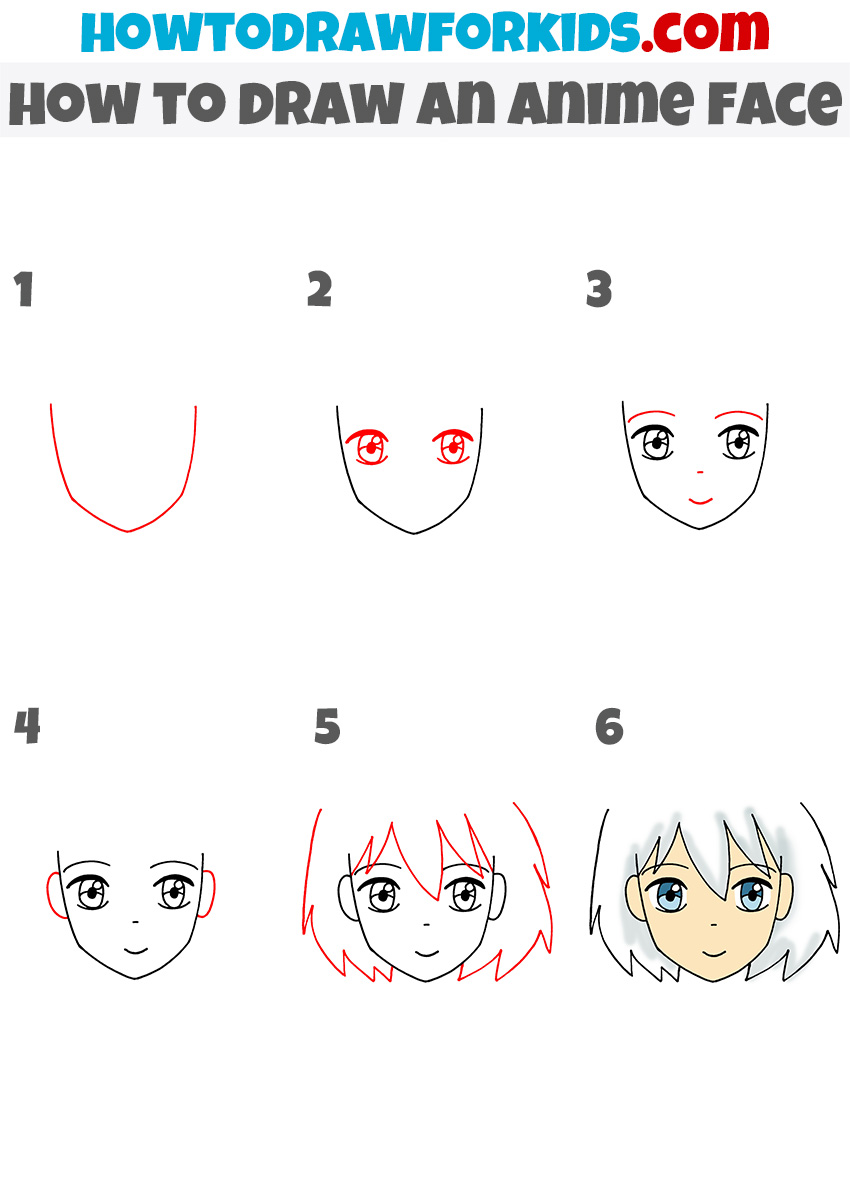 So let's find out how to draw an anime face. I'll try to show it in the simplest style ever. To do this, I got rid of any details and unnecessary lines. As a result, I got a simple anime face that is adapted for beginner artists.
Just repeat these steps and you will get great results. If you have any difficulties at any stage, just write about it in the comments. I will definitely take this into account in the next posts.
Take your favorite painting supplies, provide good light, and get started with this tutorial. The more you paint, the more your drawing skill develops. Good luck!
Materials
Pencil
Paper
Eraser
Coloring supplies
Time needed: 30 minutes
How to Draw an Anime Face
Draw the bottom edge of the anime face.

Place this line at the bottom of the center of the sheet of paper.

Depict anime eyes.

You can first outline the location of the eyes with a couple of horizontal lines.

Add facial features.

The nose, eyebrows and mouth appear as small flowing lines in contrast to the detailed eyes.

Draw the ears.

The upper edges of the ears line up with the eyebrows. The lower edges are just above the nose.

Draw a hairstyle.

Choose any hairstyle you like. Avoid excessive detail that will complicate the drawing.

Color your anime character.

For the examples, I chose a light beige skin color and a blue eye color.
Don't forget to download this PDF. You can find some useful things here. First of all, you will find a compact version of this tutorial. You will also receive some sketches to help you draw this anime in several different ways. If you make a mistake one way, be sure to try others!