Have you noticed how cool anime characters hairstyles look? I created this tutorial to show you in detail how to draw anime hair.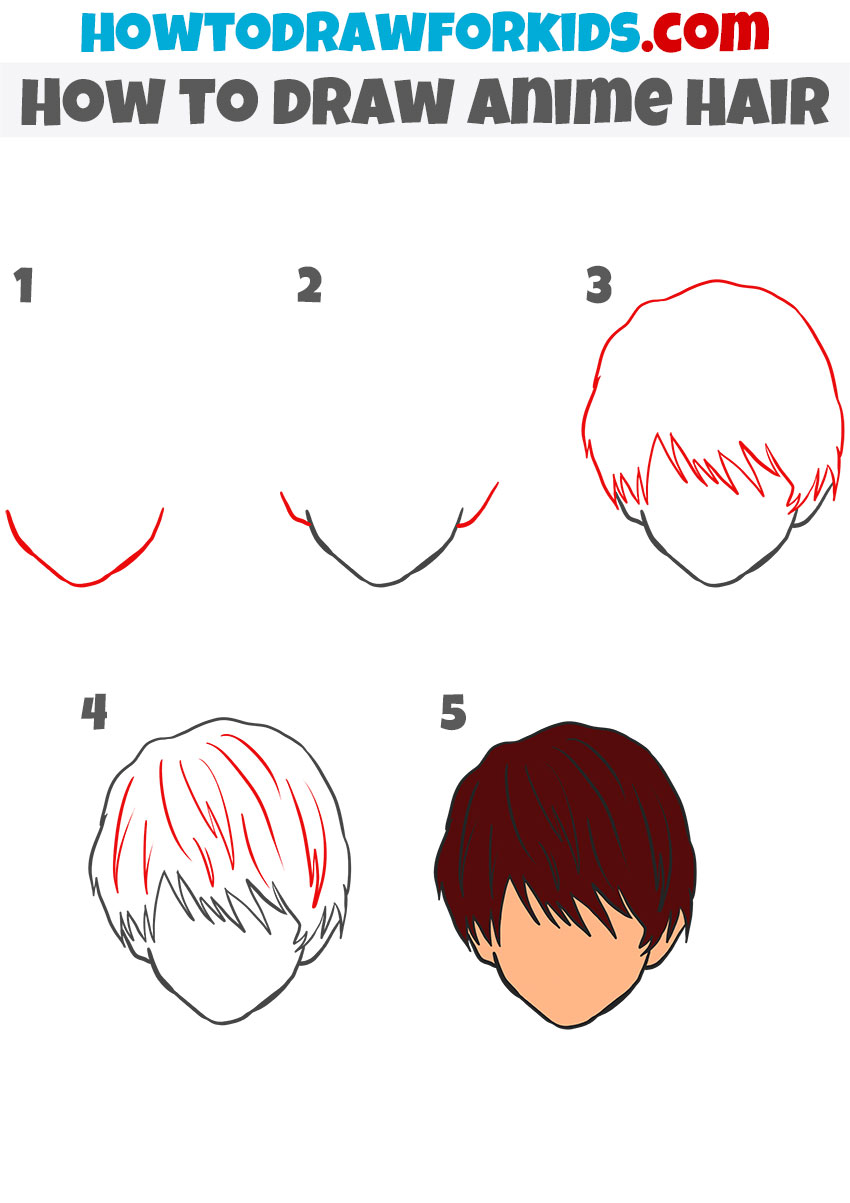 In this tutorial, I want to talk about how to draw anime hair. I must say that this style is interesting because it allows almost any liberties with both male and female images. However, it is important to know the basic techniques and rules of the classic anime hairstyle.
Such knowledge will allow you to create real masterpieces with your own hands. Do you want to learn how to draw as well? Or maybe even cooler? No problem, just repeat the steps from our anime hair drawing tutorial. Believe me, it's simple and as interesting as possible.
Or maybe you want to draw later? Are you just looking for different ideas now about how your character will look? Great, then I strongly advise you to save the drawing in a convenient PDF format to repeat our lesson later.
Materials
Pencil
Paper
Eraser
Coloring supplies
Time needed: 12 minutes
How to Draw Anime Hair
Draw the shape as shown.

Sketch a line as shown in the image below. This is the oval of our character's face.

Add two ascending lines.

This will be the start of our chic hairstyle.

Depict the outlines of the haircut.

Repeat the shape as in the picture below. Of course, there are no strict rules.

Draw in the details.

In places where there is maximum emptiness, draw hair with smooth and graceful lines.

Add bright colors.

Without holding back your imagination, paint your masterpiece.
Thus, you now know how to draw anime-style hairstyles. Do you want to repeat our lesson a little later? Pay attention to the link at the very end. By clicking on it, you can download the lesson in a convenient PDF format.
And if nothing prevents you from enjoying the drawing process right now, then start right now. And stock up on tea with sweets!