We all love cute and fluffy animals. In this lesson, we will walk with you a few steps and learn how to draw a cute dog. Let's get started!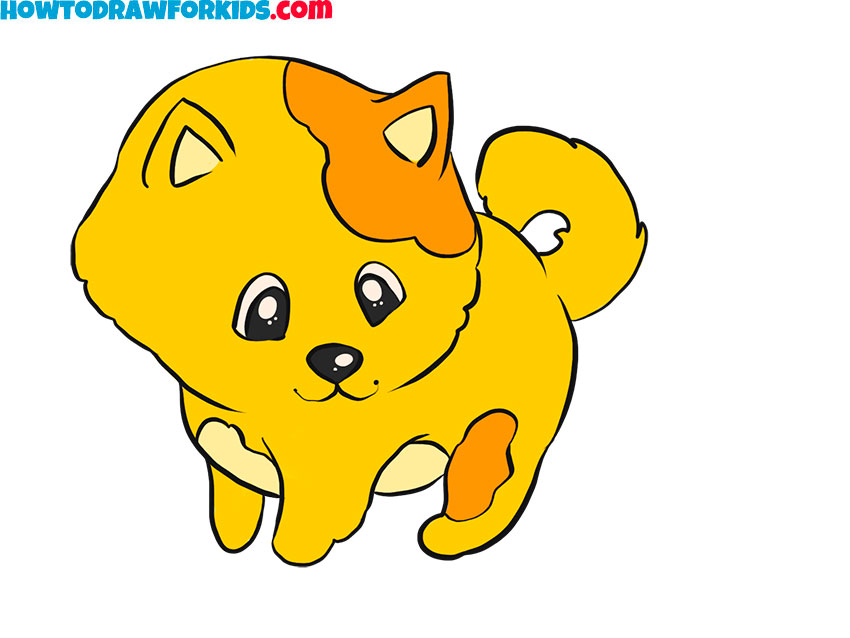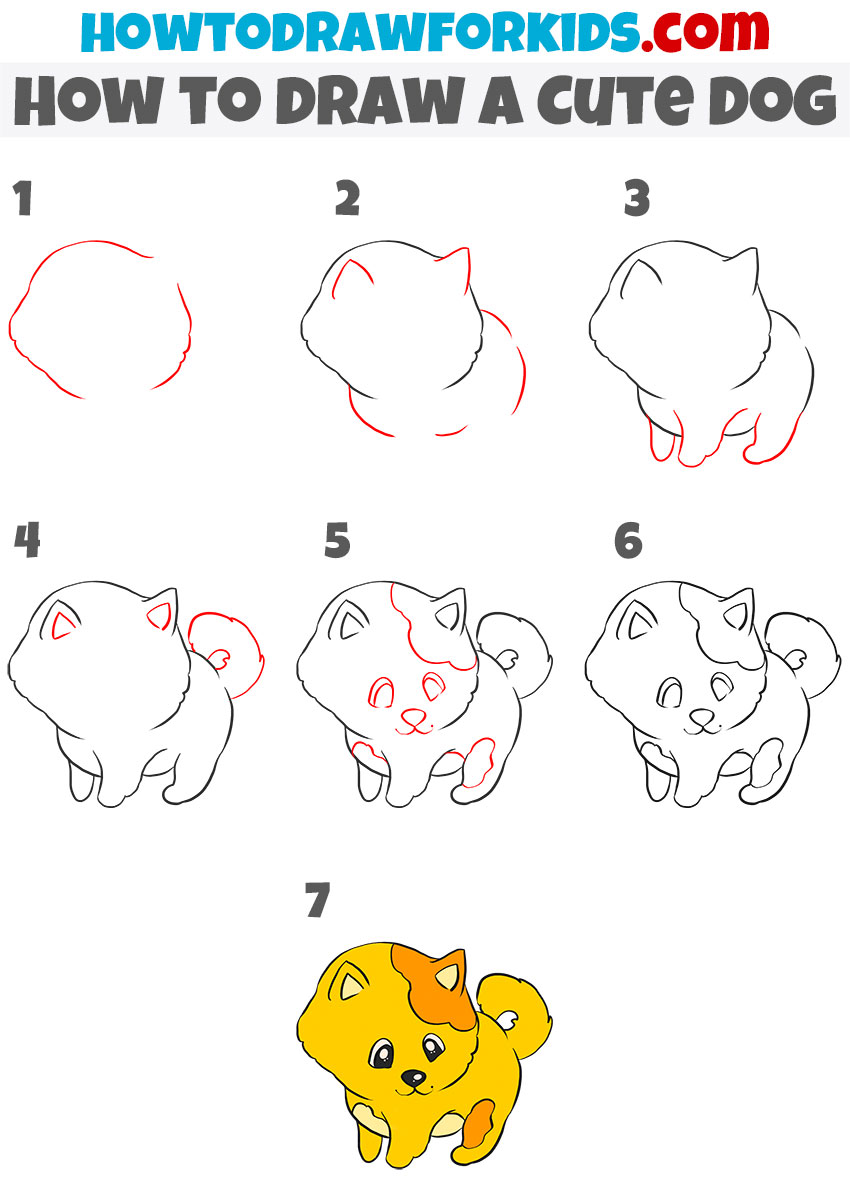 In this tutorial, you will learn how to draw a cute dog. The picture shows a small puppy, it looks really very cute and evokes the most pleasant emotions. You've probably seen such a cute puppy in cartoons. This puppy is very funny, it looks a little like a little kitten because all babies have common features in their appearance.
In order to get a good result, follow each drawing step carefully. It will be easy and any child or novice artist can do this kind of work.
Subsequently, you will be able to draw a cute dog in any setting and use the skills you learn in this cute dog drawing tutorial.
Materials
Pencil
Paper
Eraser
Coloring supplies
Time needed: 16 minutes.
How to Draw a Cute Dog
Draw the outline of the head.

These lines should be smooth and rounded.

Draw the ears and the outline of the torso.

The ears are shaped like small, rounded triangles. And the torso is a few smooth lines.

Depict the paws.

Legs should be short. Draw two front legs and one back.

Draw the inside of the ear and tail.

Add the ears in the form of small triangles, and draw a smooth line to create the tail.

Draw the face and spots on the body.

Try to exactly repeat the elements of the face. The spots can be of arbitrary shape.

Correct any inaccuracies.

Check your work, if something needs to be fixed, then do it in this stage.

Color the dog drawing.

Use yellow to paint the torso, make the spots on the head and paw orange.
You should end up with a cute little dog drawing. Now we can use these skills and make beautiful new drawings. You can paint some environment for the dog. For example, it can be beautiful nature.
I hope you enjoyed your time and enjoyed this drawing lesson. In the following lessons, new interesting tasks await you.
For your convenience, I have prepared a PDF file that contains a short version of the cute dog drawing tutorial. Download this file and draw animals at any convenient time, even when there is no Internet access. We will be glad if you share the results of your work with your friends and draw together.