Interesting and Useful Lesson on How to Draw Lisa Simpson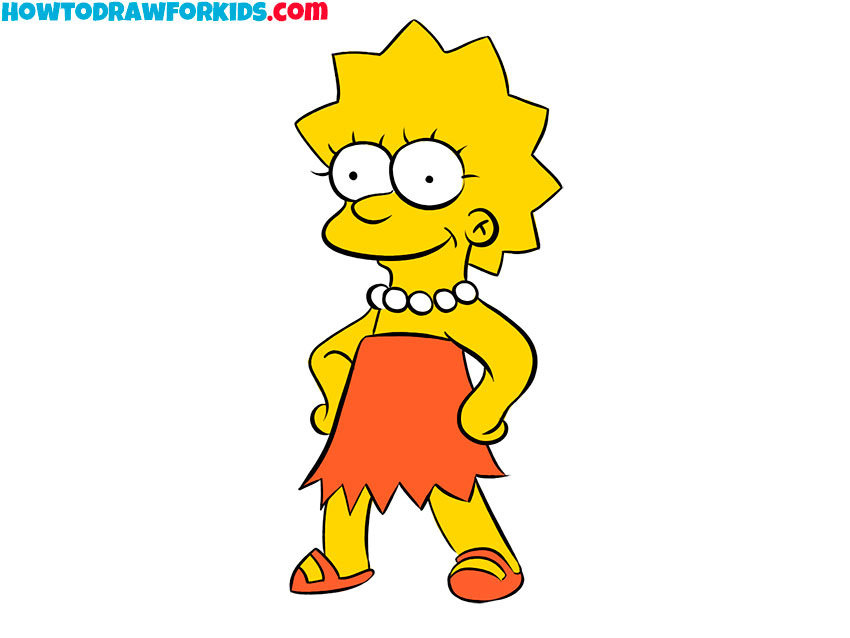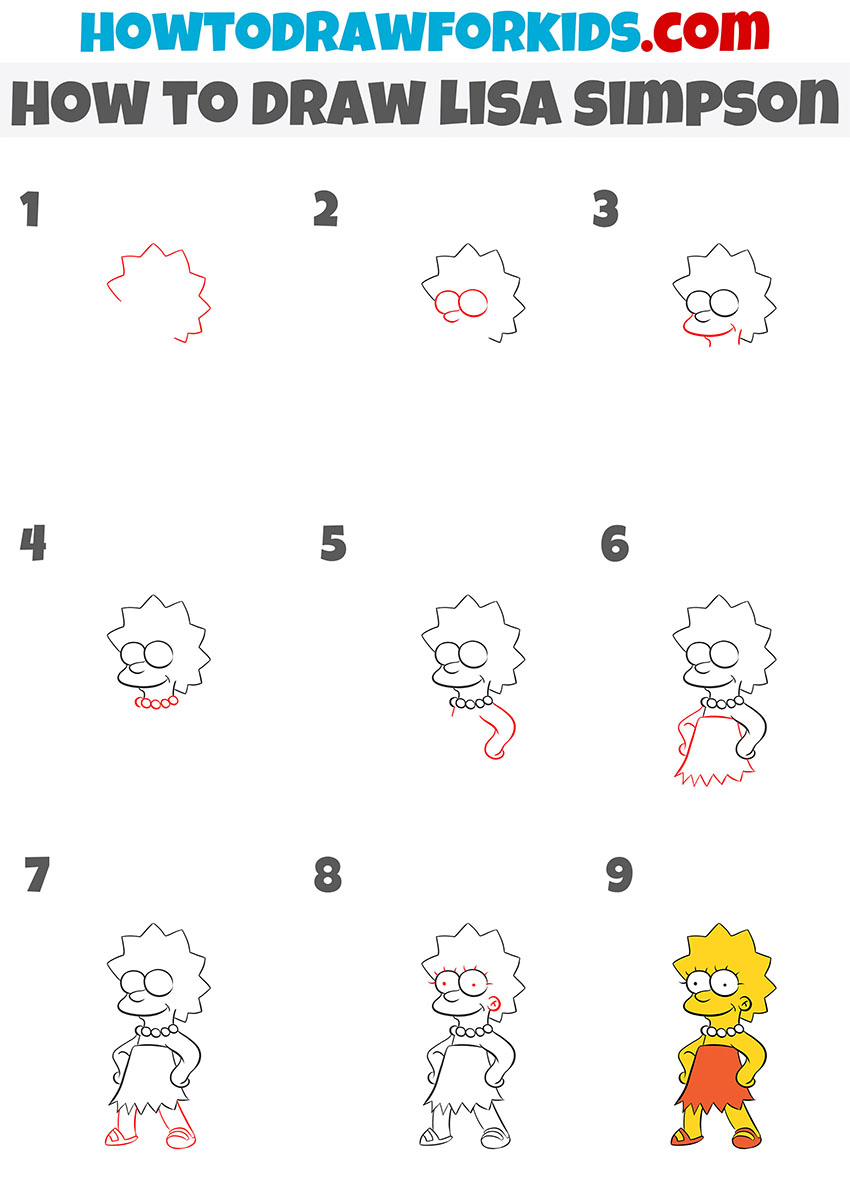 In this tutorial, I want to show you how to draw Lisa Simpson. This character of the famous animated series "The Simpsons". If you remember, Lisa is smart and curious. Lisa knows how to play several musical instruments, write poetry, can bake a cake. Hope you like this character and follow this tutorial with interest.
As usual, the walkthrough consists of a few simple steps. At each stage, there is a little hint that will help you draw the elements of this character correctly.
Lisa Simpson looks very unusual and is therefore very recognizable. Lisa has an original hairstyle, large round eyes, and a wide mouth. In the cartoon, Lisa was dressed differently, depending on the situation. In this picture, you can see that Lisa has a short dress and beads around her neck. You can easily depict all this in your drawing.
Materials
Pencil
Paper
Eraser
Coloring supplies
Time needed: 30 minutes
How to Draw Lisa Simpson
Draw the outline of the head.

Use short lines to draw the serrated hairstyle as shown in the example.

Depict the eyes and nose.

Draw two circles that are adjacent and just below with a short, curved line draw the nose.

Add the mouth and neck.

Draw a long, curved line to form a wide mouth and use two short lines to depict the neck.

Sketch out the beads.

Draw several small circles.

Depict the arm.

Using a smooth line, draw the arm in the same position as in the example.

Add the second arm and dress.

Sketch out the arm on the other side and the dress. Draw teeth at the bottom of the dress.

Draw the legs.

Depict the legs with straight lines and add shoes at the bottom.

Add details.

Sketch out the ear, pupils and eyelashes.

Color the drawing.

You will need a bright yellow for Lisa's body. Color the dress and shoes orange.
For your convenience, I have prepared a PDF file that contains a simplified version of this guide and additional helpful tools. Hurry, download the file and complete the drawing lesson at any convenient time.