How to Draw Reindeer Antlers
In this lesson I want to show you how to draw reindeer antlers. The instruction includes only five steps that you can quickly.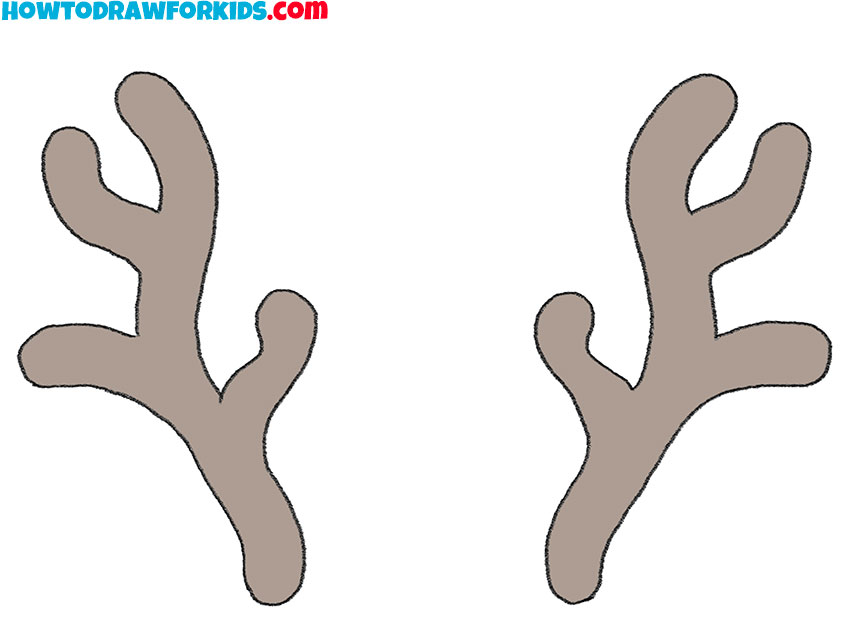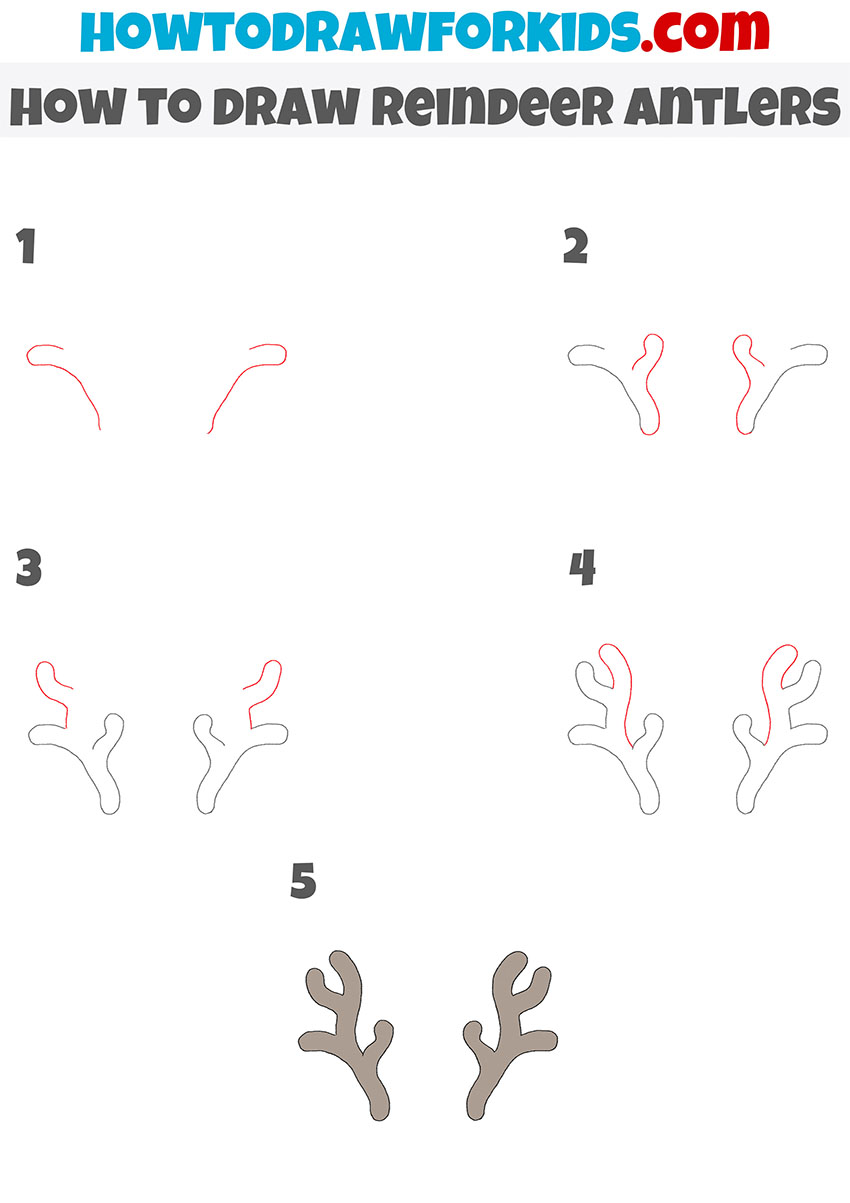 So, now you will learn how to draw reindeer antlers step by step. The reindeer is famous for having large branched antlers. The reindeer's antlers are slightly tilted forward, there are small processes on the sides. Reindeer have smoother antlers than other members of this family.
During the lesson, try to maintain symmetry. This will be great training for you and in the future you will easily draw any other symmetrical objects.
Now I will ask you to prepare all the necessary art supplies and start drawing. I am sure that this drawing lesson will be useful for you.
Materials
Pencil
Paper
Eraser
Coloring supplies
Time needed: 30 minutes
How to Draw Reindeer Antlers
Draw the side parts of the horns.

With the help of smooth lines depict the base of the horns and the side parts.

Depict the inside.

Add the thickness of the base of the horns and add two small outgrowths.

Depict the side processes.

Draw small identical processes on each side.

Sketch out the top of the horns.

At the top, add the small processes and smoothly connect them to the bottom.

Color the drawing.

For coloring, use any shades of brown.
Now you have learned how to draw reindeer antlers, you have seen that it is very easy. The skills that you have acquired in this lesson will definitely come in handy in the future when you want to draw a complete reindeer. If you want to always have access to this lesson, then right now save the PDF file that I have prepared especially for your convenience. This file contains a brief instruction and useful training materials.