If you like to draw animals, then this simple lesson on how to draw a hyena step by step will really please you.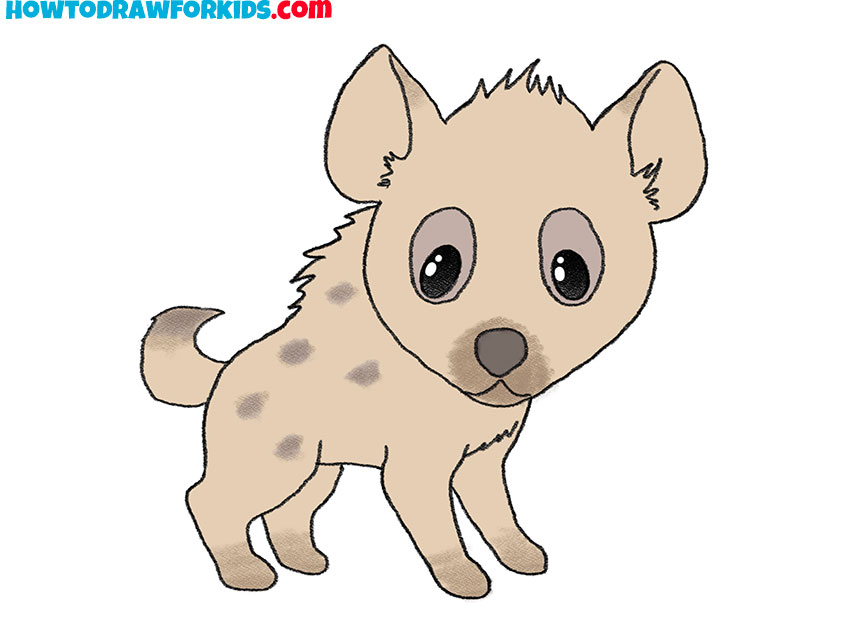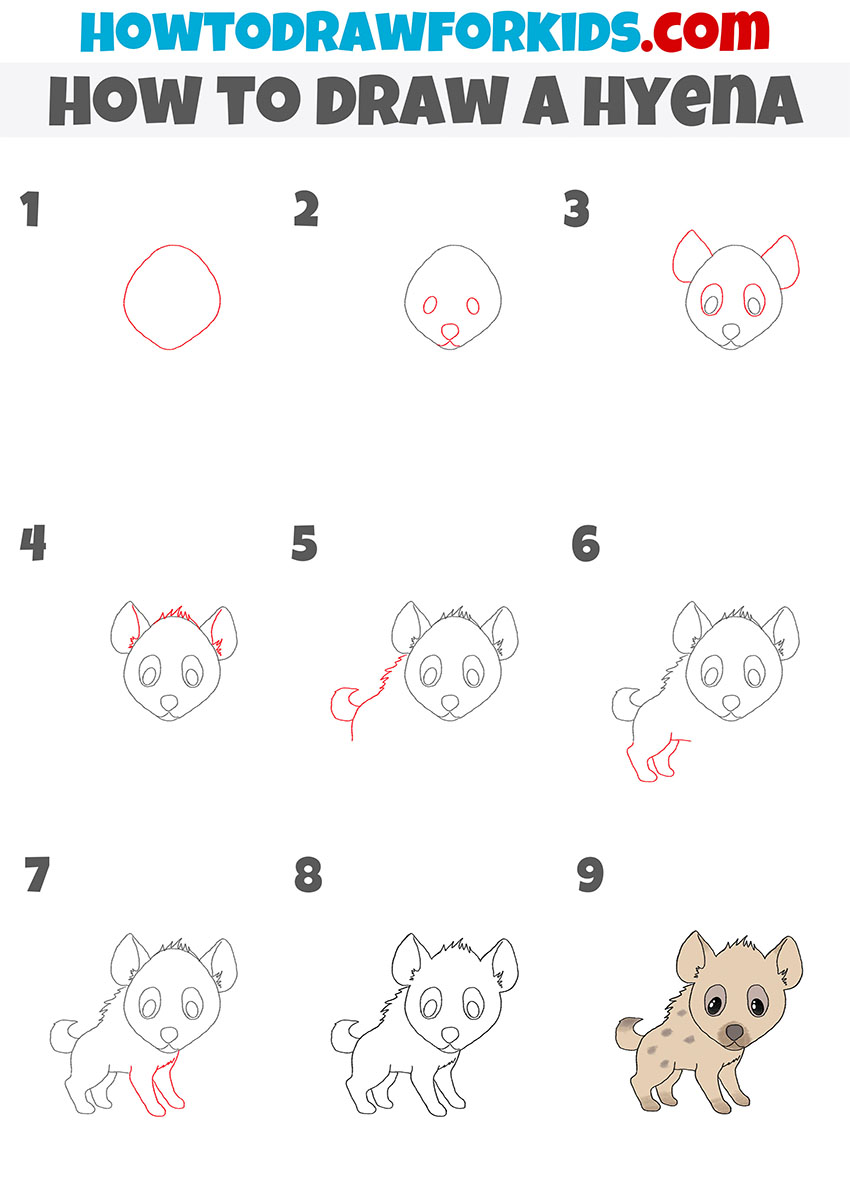 In this lesson, I want to tell you and show you in detail how to draw a hyena. Start this step by step lesson and get useful skills that will come in handy for drawing other animals.
Hyena is a predatory mammal that lives in hot countries. The hyena has a large head with a pointed muzzle. The hind legs are slightly shorter than the front legs, so the back is slightly sloping. On the back of the hyena, there is coarse hair that forms a tousled mane.
Try to depict all these features in your drawing. Be careful at every step to get a great result. You can see that in the drawing the hyena looks a little tense and scared. Try to correctly depict the emotions of this wild animal.
Materials
Pencil
Paper
Eraser
Coloring supplies
Time needed: 30 minutes.
How to Draw a Hyena
Draw the head.

The hyena head has an irregular shape, namely the wide sides, the narrow forehead and chin.

Add elements of the face.

Draw the eyes in the form of two ovals. At the bottom of the head depict the nose and mouth.

Depict the ears and trace the outline of the eyes.

Draw two pointed ears, add large ovals around the eyes, where the fur color will be different.

Add details.

Sketch out the inside of the ears and the fur on the head.

Draw the back and tail.

Add some uneven strokes to depict the mane on the back. Depict the curved, spiky tail.

Depict the hind legs.

With smooth lines, draw two hind legs that are located side by side.

Sketch out the front legs.

Add two front legs in the same position as shown in the example.

Correct inaccuracies.

Compare your drawing with my example and correct inaccuracies if necessary.

Color the hyena.

You will need beige, gray and black. Add highlights to the eyes.
For your convenience, I have prepared a PDF file in advance, in which you will find a short version of the lesson and additional useful materials.