Learn how to draw a fishing pole with the help of my lesson. This step by step guide is very simple and helpful.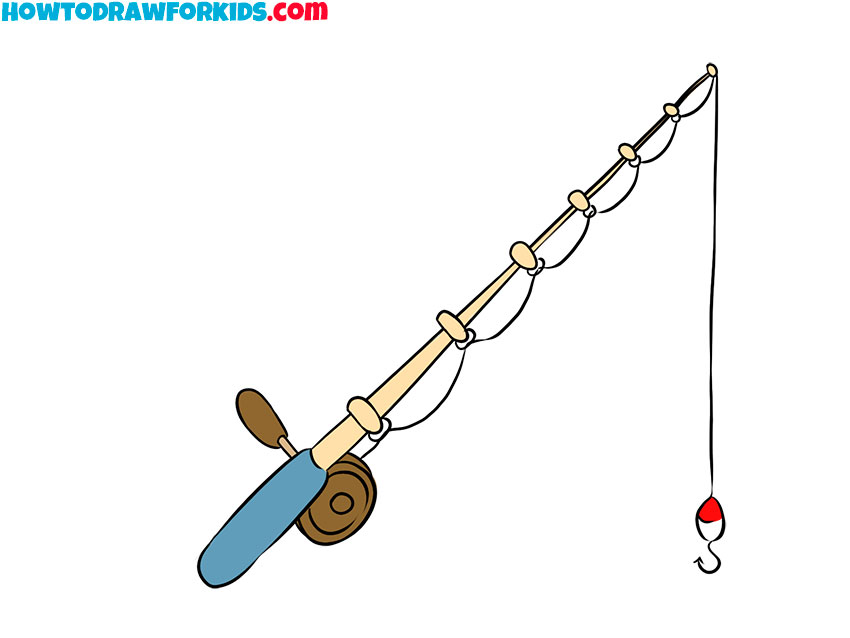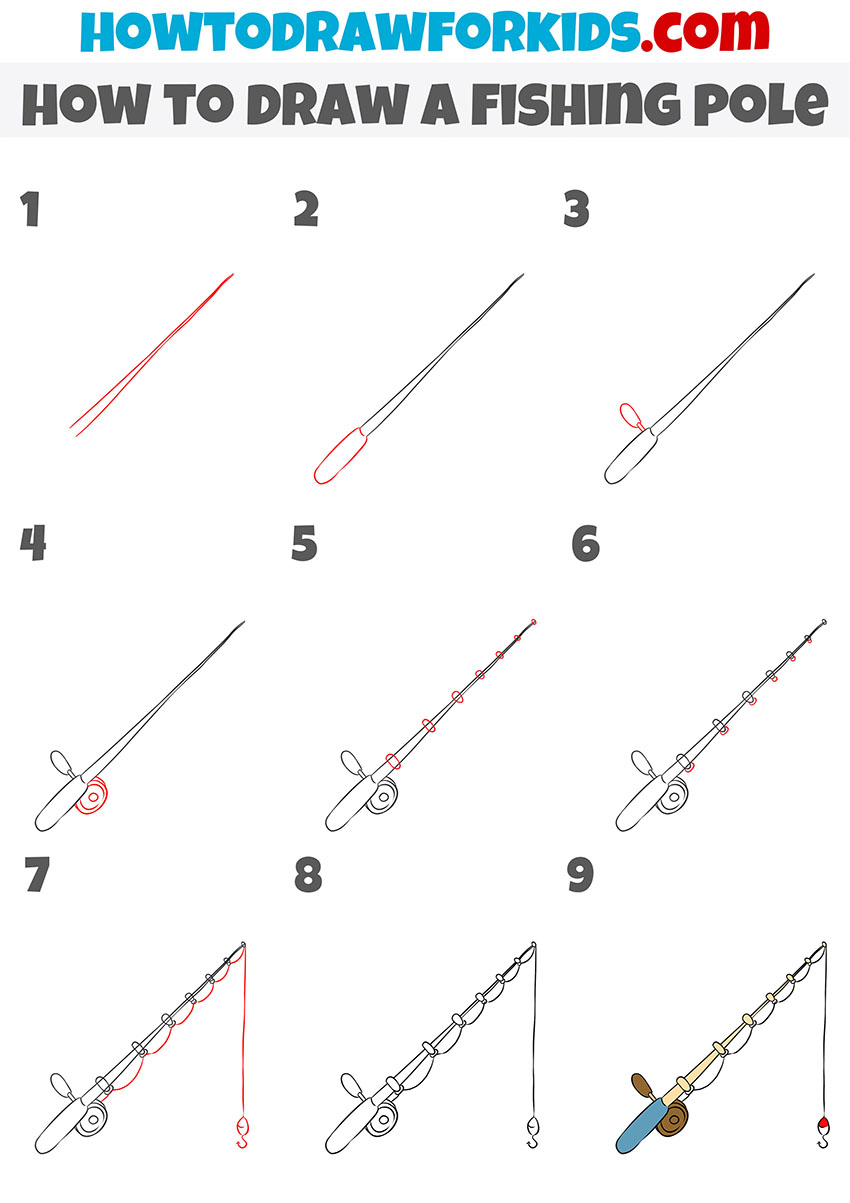 In this lesson, you will learn how to draw a fishing pole. Many people love fishing, for them, it is a hobby, a sport, and a way to get away from the everyday hustle and bustle.
If you like to spend time fishing, then you will be pleased to draw an object that is necessary for fishing. Even if you have never fished on your own, you will follow this lesson with interest and acquire new skills. In fact, drawing a fishing pole is very simple.
The rod has a simple design. The main element is a long stick, which is called a pole, and the pole also has a long fishing line and a reel on which the fishing line is wound. At the end of the fishing line, there is a small hook on which the bait is hooked.
You will depict all these elements step by step in your drawing. Use small hints as you work. If you are ready, you can begin this exciting work.
Materials
Pencil
Paper
Eraser
Coloring supplies
Time needed: 20 minutes.
How to Draw a Fishing Pole
Draw the rod.

Depict two even long lines to make the long thin rod.

Depict the handle.

Draw an oval-shaped handle to the rod.

Add the reel handle.

Draw a small oval handle perpendicular to the rod.

Sketch out the coil.

Draw small circles on the side of the rod.

Draw the rings on the rod.

Depict several ovals of different sizes along the rod.

Add the mounts on the rings.

On each ring, draw the small round mount.

Draw the fishing line with the hook.

With the help of a few rounded lines draw the fishing line and add the hook at the end.

Correct inaccuracies.

Check your drawing and carefully remove inaccuracies if necessary.

Color the drawing.

You will need blue, brown, beige and red.
Now you can add a little to your drawing and draw a small fish on the hook. It will be fun!
For your convenience, there is a PDF file available for download at the end of the lesson. This file contains a short version of the walkthrough and other useful tools. Download the file and complete the lesson at any convenient time.