I have prepared for you a tutorial on how to draw a windmill in nine easy steps. Start this lesson and get useful skills.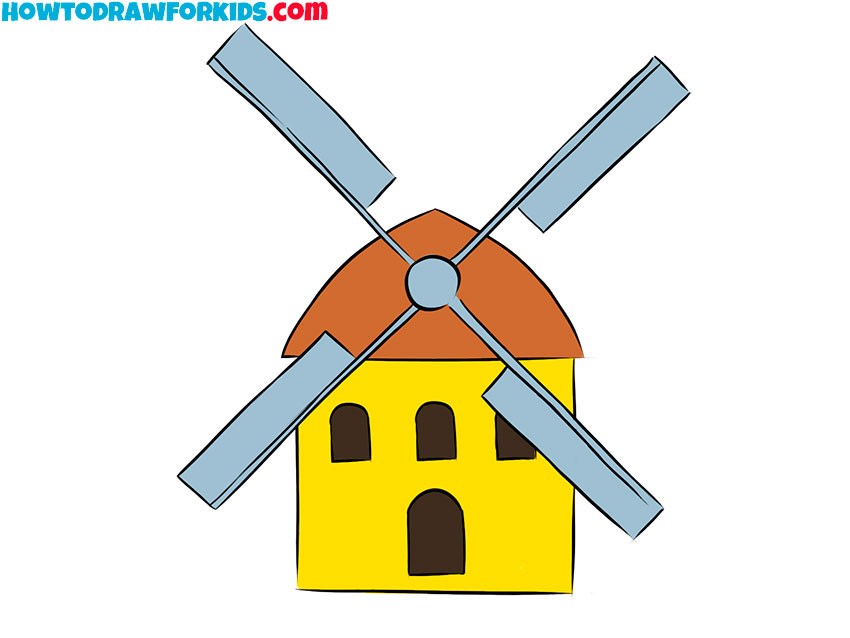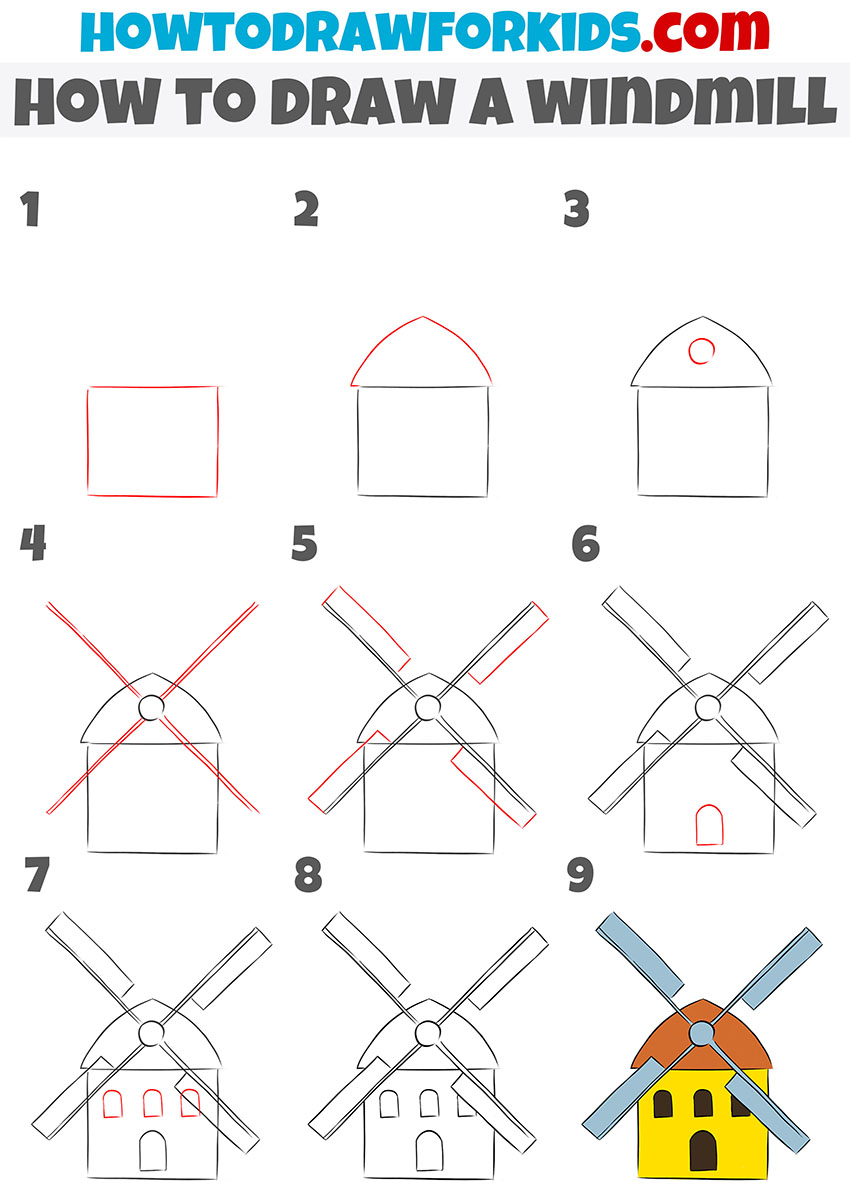 Now you will learn how to draw a windmill. An exciting new lesson awaits you. In the picture, you see a windmill in which the main mechanism does work due to wind energy.
The mill has a high tower and four wide blades, which are set in motion by the force of the wind. For a long time, such a mill was used for grinding flour, collecting water, processing seeds, and for other purposes. Usually, such mills were installed in the area where there were strong winds. Currently, windmills are not used, as other mechanisms have appeared that perform such work more efficiently.
The image of a windmill can often be seen in paintings. In this drawing, you see a simple windmill that any novice artist can easily draw. There is a tower and four blades, which are called sails. All these elements you can easily repeat.
Pencil
Paper
Eraser
Coloring supplies
Time needed: 25 minutes.
How to Draw a Windmill
Draw the tower.

Depict a straight rectangle.

Depict the roof of the tower.

Above the rectangle, draw two smooth lines in the form of a dome.

Draw the shaft on which the blades will be.

Sketch out a small circle at the top of the windmill.

Add four axes.

Draw straight lines from the round shaft in different directions.

Sketch out the sails.

Depict rectangular sails on each axis.

Draw the door.

Depict the small door at the bottom of the tower.

Depict windows.

Draw three identical windows in the middle of the tower.

Correct inaccuracies.

Carefully remove unnecessary lines.

Color the windmill.

You will need yellow, brown, blue and black.
As usual, at the end of the lesson, there is a PDF with a short version of the lesson, which I have prepared for your convenience. You can download this file for free and follow the lesson at any time.