In this tutorial, you will learn how to draw anime cat eyes in just nine easy steps. Start the guide and enjoy drawing!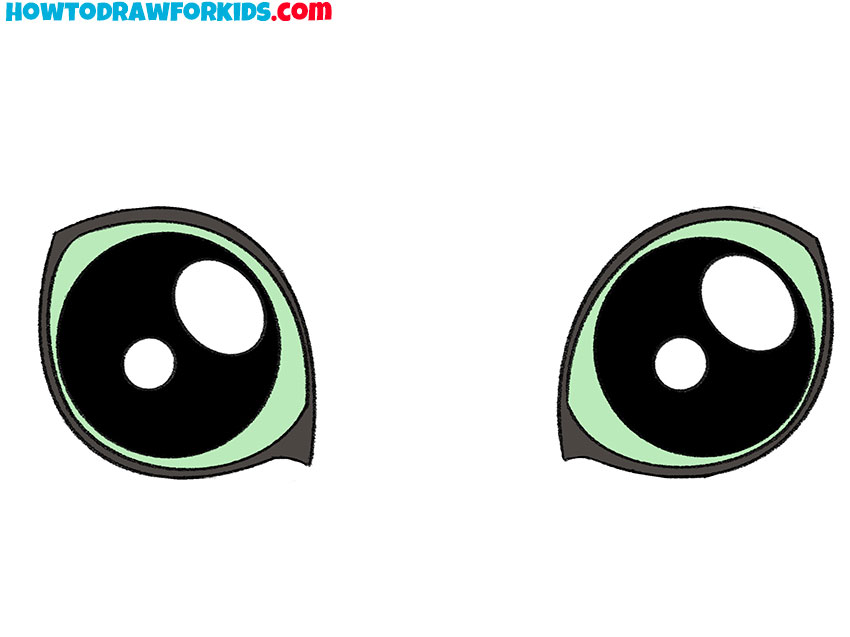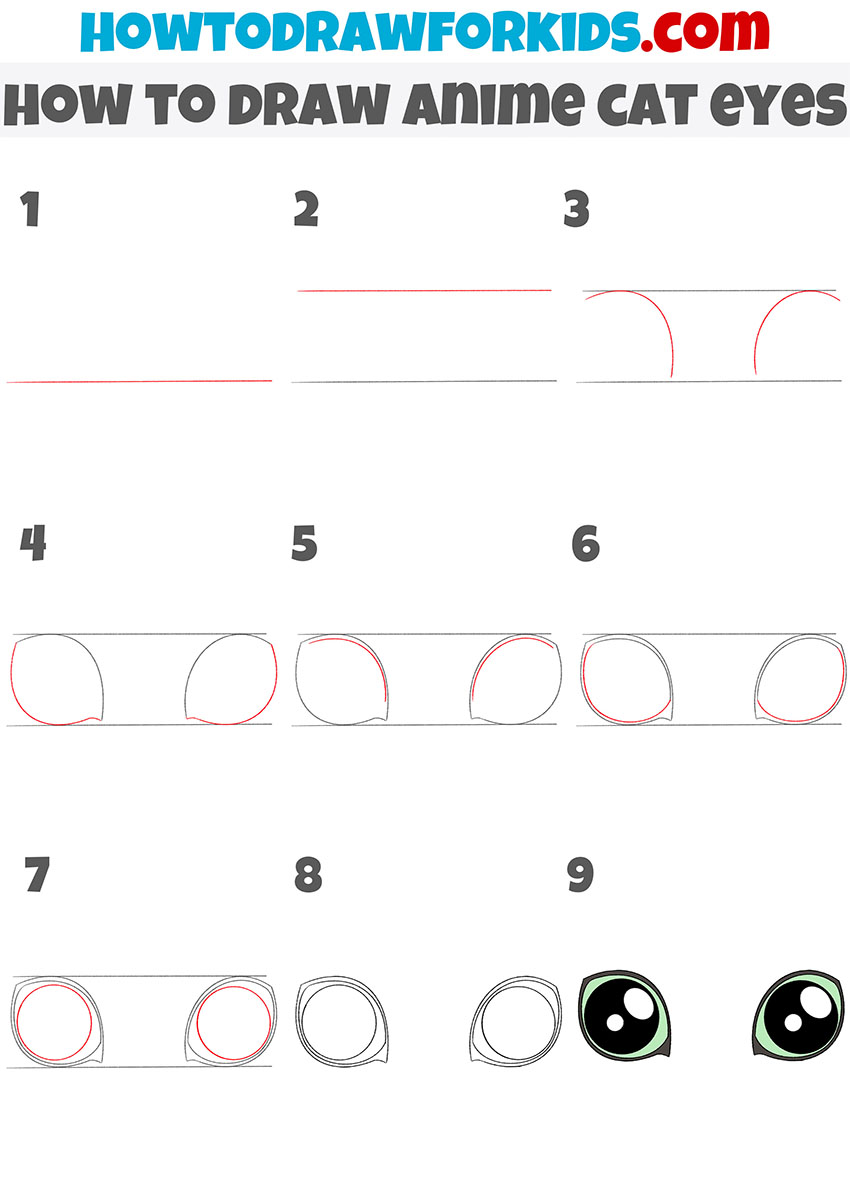 Now I will show you how to draw anime cat eyes. This lesson will help you improve your creativity and the skills you have learned will definitely come in handy in the future when you want to draw an entire animal.
Here is a simple instruction that shows in detail how to draw anime cat eyes. You can see that the eyes are large and expressive. Please note that the anime objects are well detailed.
In this lesson, you will once again train your ability to draw smooth rounded lines. For convenience, use auxiliary lines, thanks to this you can place your eyes on the same level.
The auxiliary lines should be thin so that you can easily remove them later. Take your time during the lesson and make sure that the eyes are symmetrical.
Materials
Pencil
Paper
Eraser
Coloring supplies
Time needed: 20 minutes.
How to Draw Anime Cat Eyes
Start drawing the guidelines.

Sketch out the straight horizontal line.

Add the second guideline.

Determine the height of the eyes and draw another horizontal line above.

Depict the upper outline of the eyes.

Draw two rounded lines, while the upper edges should touch the auxiliary line.

Draw the bottom outline of the eyes.

Depict two rounded lines at the bottom. Add curved lines to draw the inner corners of the eyes.

Add the inner contour of the upper eyelid.

Sketch out two smooth rounded lines along the top outline.

Depict the inner contour of the lower eyelid.

Draw smooth rounded lines along the bottom outline.

Sketch out the pupils.

Depict a circle inside each eye.

Remove the guidelines.

Erase the horizontal lines with the eraser.

Color the anime cat eyes.

Choose grey, blue and black. Add highlights to the eyes.
The lesson is over and now you know how to draw anime cat eyes. If you liked this lesson, then leave your feedback in the comments.
For your convenience, I have prepared a PDF file with a short version of the lesson. Download the file so that you can return to this lesson at any time and repeat it.