This tutorial is about how to draw Indominus Rex in just nine easy steps. Start the lesson and get useful drawing skills!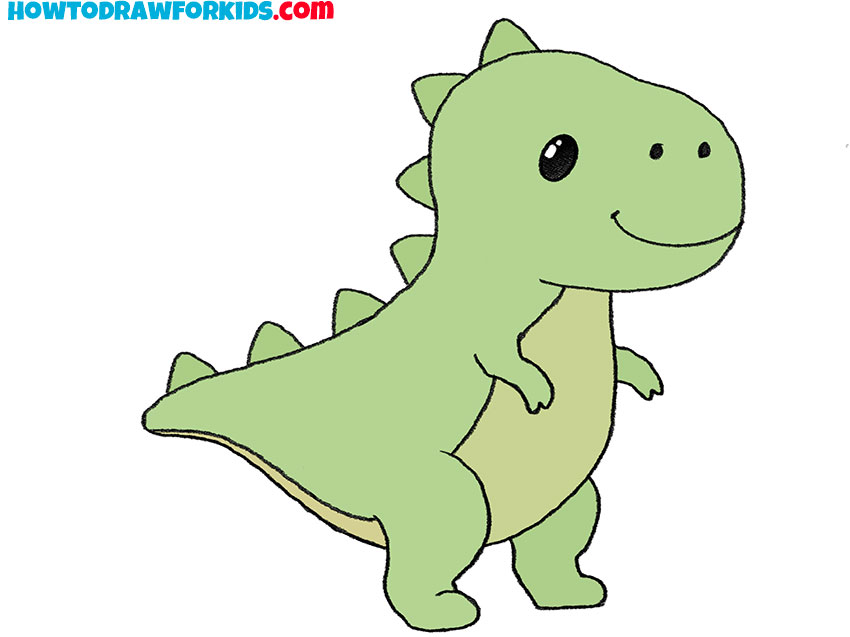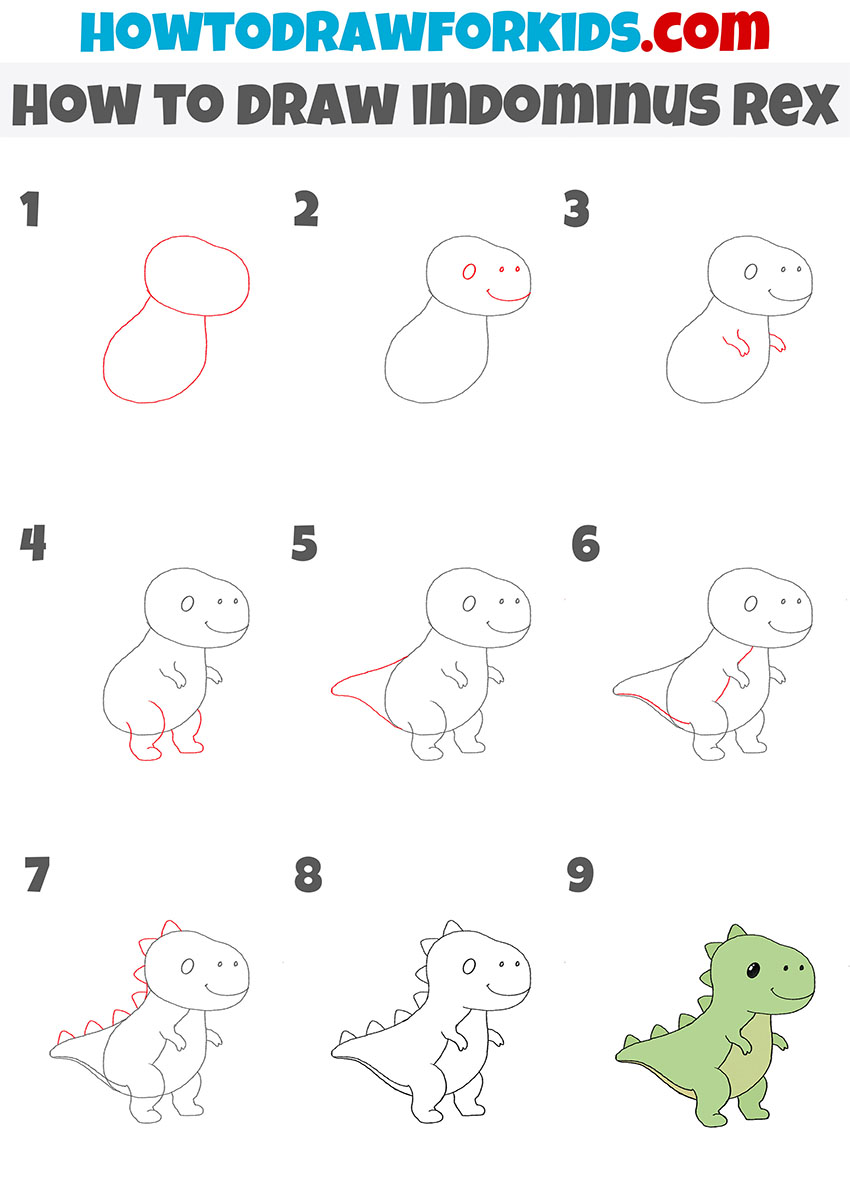 I suggest you complete a fascinating lesson in which you will learn how to draw Indominus Rex. This lesson is designed for beginners and if you carefully follow the simple steps in each step of the drawing, you will get an excellent result.
This step-by-step guide shows you in detail how to draw Indominus Rex. You could see this huge terrible lizard in films. This animal is very formidable and inspires fear, but in our drawing the Indominus Rex is presented in a cartoon style and looks quite harmless.
You see that the Indominus Rex walks on two legs, the front limbs are small, and there are spikes on the back and on the tail. You can easily draw this pangolin thanks to accessible instructions. Each step is one simple action that you can repeat without difficulty.
Materials
Pencil
Paper
Eraser
Coloring supplies
Time needed: 30 minutes.
How to Draw Indominus Rex
Draw the outline of the head and torso.

First, draw the head which has an oval shape, then depict the torso using a smooth rounded line.

Add elements of the muzzle.

Sketch out the eyes, nostrils, and mouth.

Depict the front legs.

The front legs are very short.

Draw the hind legs.

In the lower part of the torso, draw two hind legs of the same shape as in the example.

Sketch out the tail.

With smooth lines draw the pointed tail.

Add details.

Depict a line where the color of the torso will be different.

Draw the spikes.

From head to tail, draw small spikes in succession.

Correct inaccuracies.

Remove the extra lines with the eraser.

Color the Indominus Rex.

To color the torso, use two shades of green. Color the eyes black and add highlights.
For your convenience, I have prepared a PDF file with a short version of the lesson. I suggest you download the file and use it any time you want to get creative.