I suggest you complete a lesson in which you will learn how to draw Thor hammer step by step. This simple lesson consists of only six steps.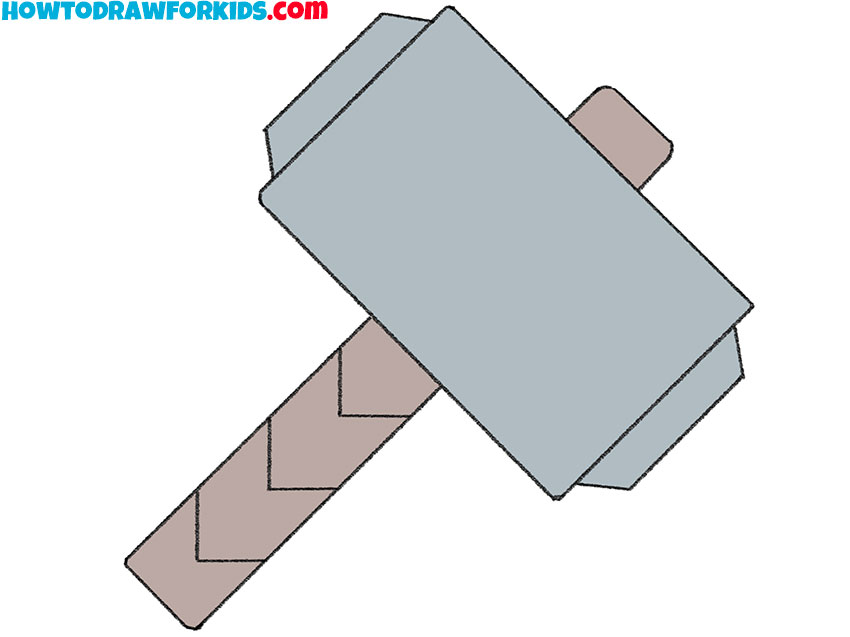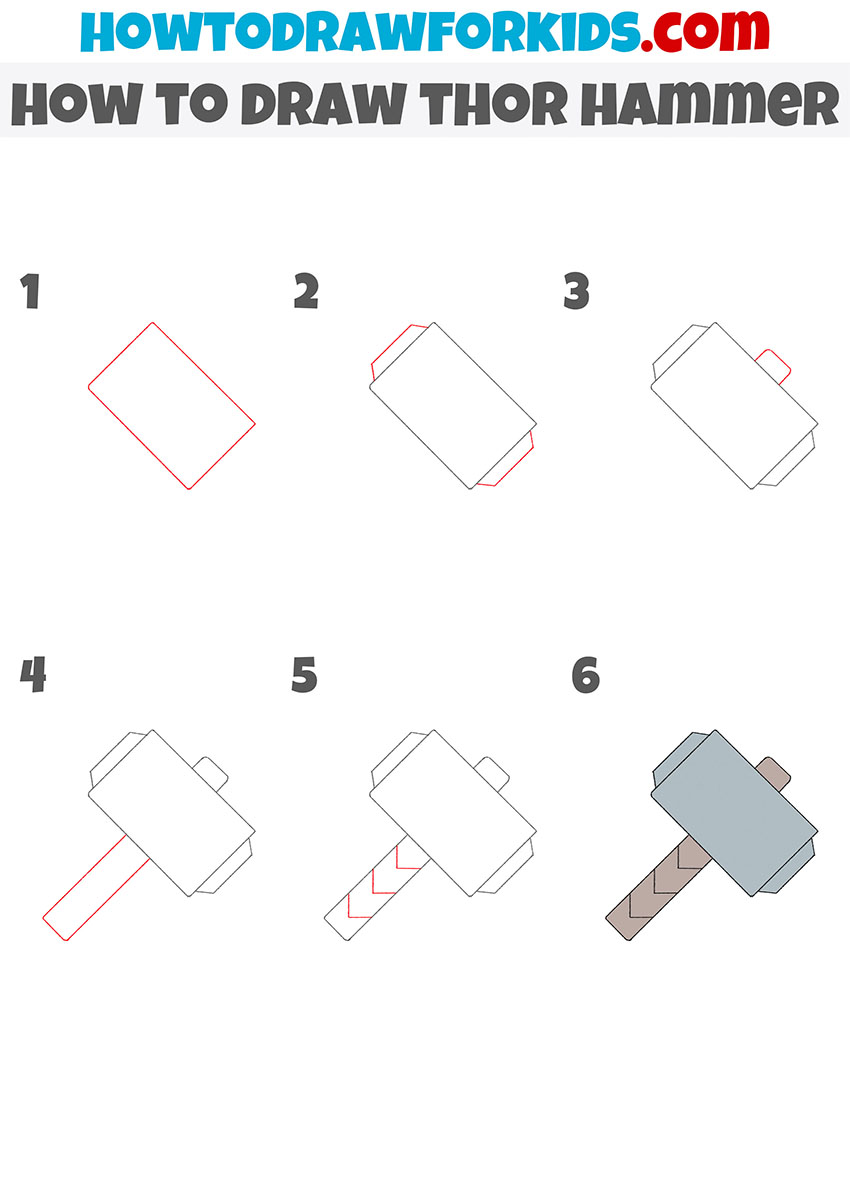 So, I have prepared for you a great and very simple drawing lesson in which I will tell and show you how to draw Thor hammer step by step. This lesson will help you to practice drawing various geometric shapes.
To make the Thor hammer you draw look more beautiful and realistic, you can use a ruler to draw straight lines. Now you can learn some useful information about Thor hammer.
Thor hammer is the subject of Norse mythology. It is believed that this hammer of the god Thor was so heavy that no one could lift it except Thor himself and his son.
This hammer was used as a destructive weapon as well as a divine tool for bestowing blessings. The blow of this hammer caused thunder and lightning. You may have seen Thor hammer in various movies, cartoons, books or video games.
Materials
Pencil
Paper
Eraser
Coloring supplies
Time needed: 30 minutes
How to Draw Thor Hammer
Draw the main part of the hammer.

To complete this step, you should draw one rectangle using four straight lines.

Add the sides of the main part of the Thor hammer.

On the sides of the drawn rectangle, draw shapes that look like trapeziums without a lower base.

Depict the top of the hammer.

At the top of the previously drawn elements, depict one detail using straight and rounded lines.

Sketch out the handle of the Thor hammer.

At the bottom of the drawn elements, add a narrow rectangle without one side.

Add details.

Use straight lines to add some decorative elements to the handle of the Thor hammer.

Color the drawing.

To color the Thor hammer, use brown and gray colors.
Now you can download the PDF file that I have prepared for your convenience. This file contains all the necessary useful materials for this lesson so that you can not lose this lesson in the absence of an Internet connection, and also return to it at any time convenient for you.