How to Draw a Fishing Boat
Now I want to show you how to draw a fishing boat. I am sure that this guide will be very interesting and useful for any aspiring artist.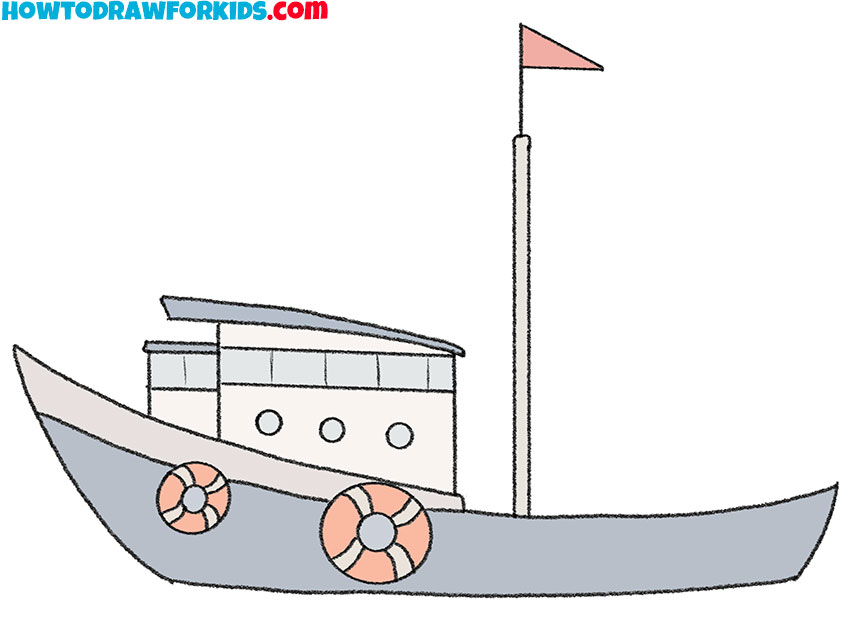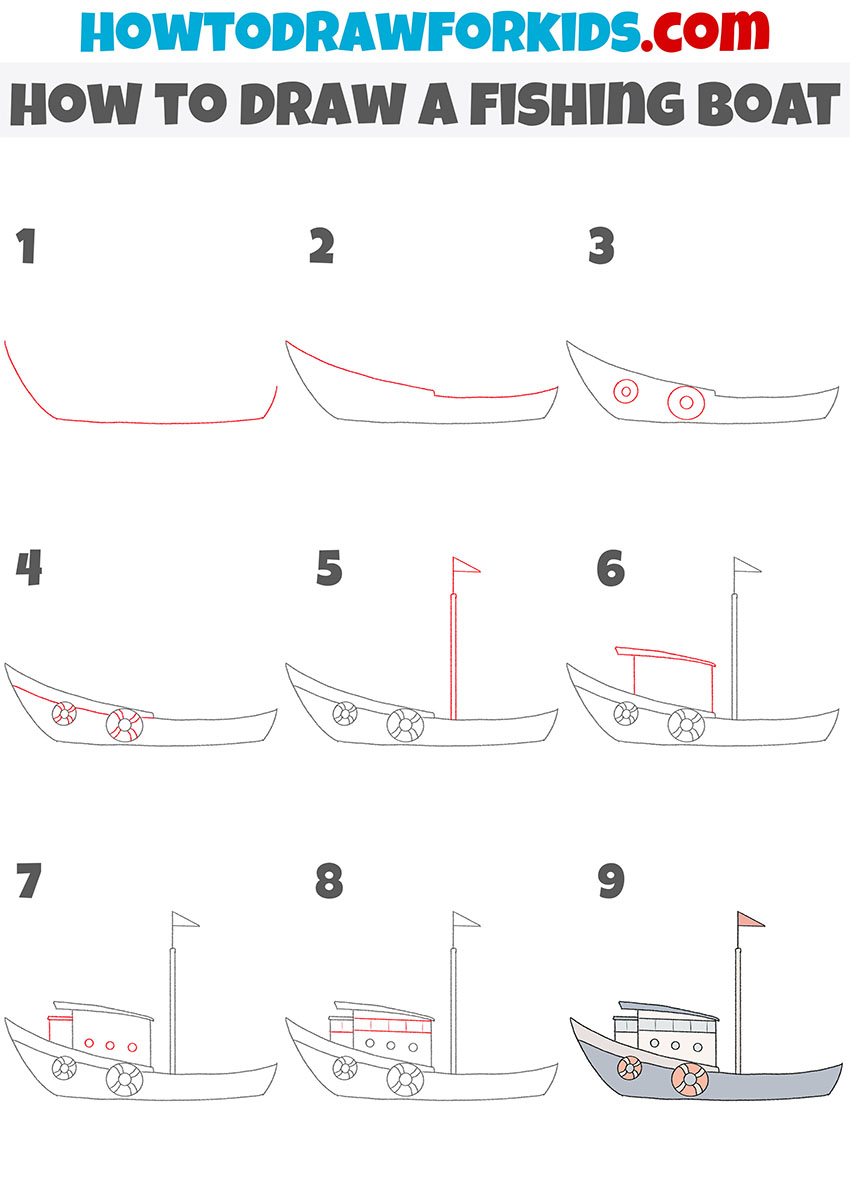 I want to introduce you to a new instruction with which you will learn how to draw a fishing boat step by step. All the steps in this tutorial are very simple, and any beginner will quickly complete this creative task.
The fishing boat has its own design features and is different from ordinary boats. For example, a fishing boat has a high speed and carrying capacity. The dimensions of the equipment and the equipment correspond to its intended purpose. The fishing boat contains all the necessary fishing tackle and other accessories for fishing. Also, the fishing boat has a compartment where the catch will rely on.
If you master this lesson, you will acquire useful skills that will be useful to you for drawing other types of water transport. So, take all the art supplies you need to complete the lesson and get down to creative work.
Materials
Pencil
Paper
Eraser
Coloring supplies
Time needed: 30 minutes
How to Draw a Fishing Boat
Draw the main body of the boat.

Depict a horizontal line first, then add the side pieces.

Depict the top of the case.

Sketch out a curved line at the top to end up with a closed path.

Add the lifebuoys.

On the side of the case, add several even circles of different diameters.

Detail the lifebuoys and the hull of the boat.

On the lifebuoys, draw transverse lines and draw a smooth line along the upper contour of the boat.

Sketch out the mast.

Draw the tall mast with straight lines and add the flag that has a triangular shape.

Draw the wheelhouse.

With the help of several straight curved lines depict the room for driving the boat.

Add the additional structural elements.

Depict an element near the wheelhouse and depict the portholes as several circles.

Detail the wheelhouse.

Draw horizontal lines and add some vertical lines between them.

Color the drawing.

For coloring, you will need different shades of blue, gray, and red.
At the end of the lesson, I suggest you download a PDF file that contains a brief instruction and additional training materials necessary for the effective implementation of this lesson at any convenient time.