I have prepared for you the simplest lesson on how to draw a hammer for kindergarten. You will need no more than ten minutes for this guide.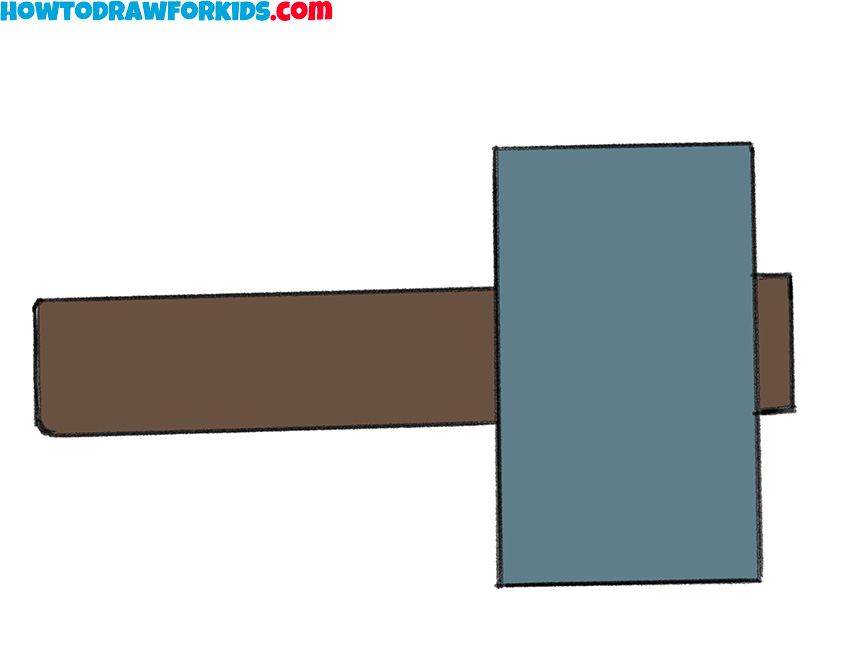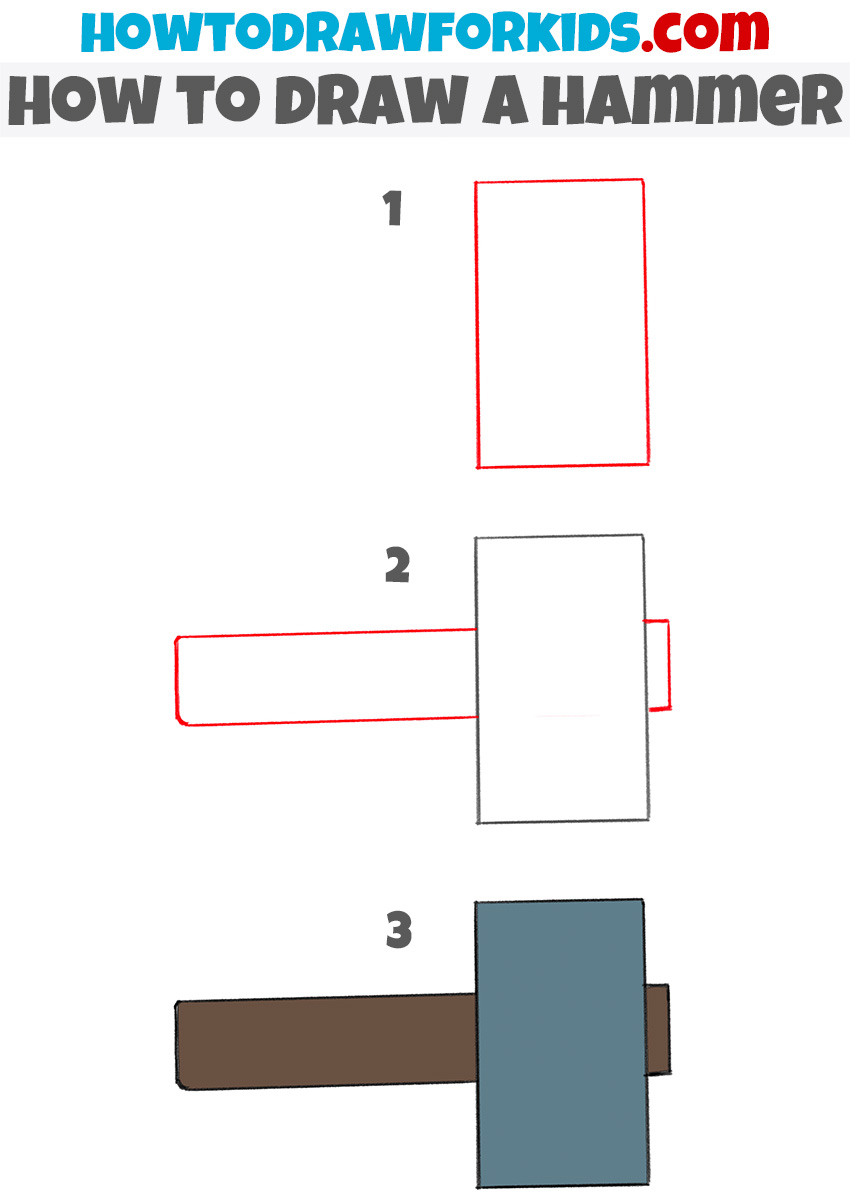 This lesson will be very simple for you, and you will easily cope with this task. Now you will learn how to draw a kindergarten hammer. The hammer is one of the most ancient human tools. The hammer is used for forging metal, breaking stones, or for some other purpose.
This lesson is adapted for children and is not difficult to complete. In the picture, you can see a hammer of the most common shape. Its design is simple – it has a long handle and a powerful striking part.
When doing this lesson, you need to make straight lines. They will be horizontal for the handle and vertical for the striker. When the outline of the hammer is drawn, then you can paint it. Choose the darkest colors, namely dark blue and brown.
Materials
Pencil
Paper
Eraser
Coloring supplies
Time needed: 10 minutes.
How to draw a Hammer for Kindergarten
Draw the impact part.

Depict a rectangle – this will be its impact part, it should be quite massive.

Sketch out the handle.

The upper part of the handle should protrude from the striking part.

Color the hammer.

The handle of the hammer is wooden, and the striking part is metal.
You have acquired the skill of drawing one of the tools needed in household and construction. This lesson is simple enough and I hope that you got through it easily and that the time spent on this task was enjoyable. If you liked this tutorial, you can read other tutorials on similar topics on my site. For example, How to Draw an Axe for Kids or How to Draw a Sabre for Kids.
In order to make drawing lessons convenient, the lessons are made in the form of a PDF file, you can download and draw at any time, even in the absence of Internet access.