In this tutorial, you will learn how to draw Kakashi. The walkthrough is very simple and includes nine steps.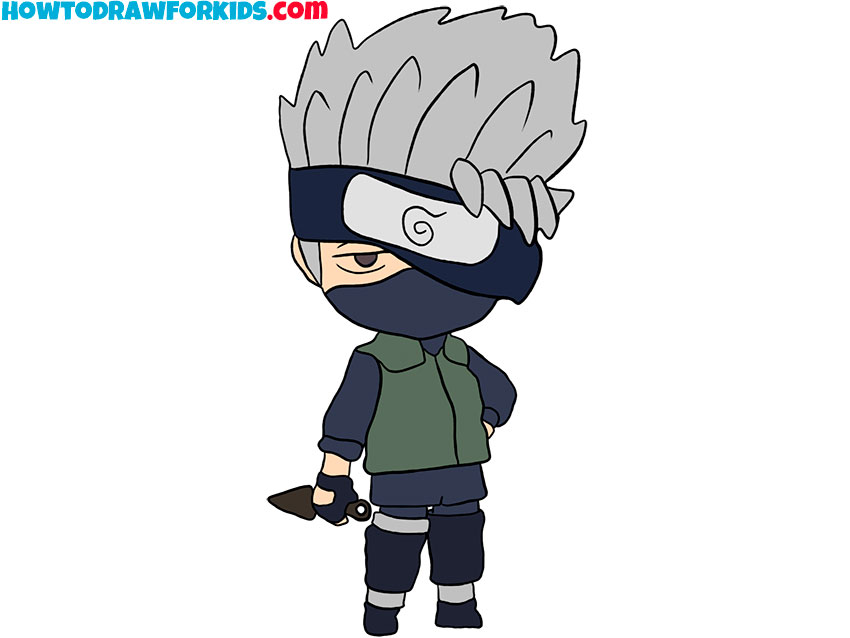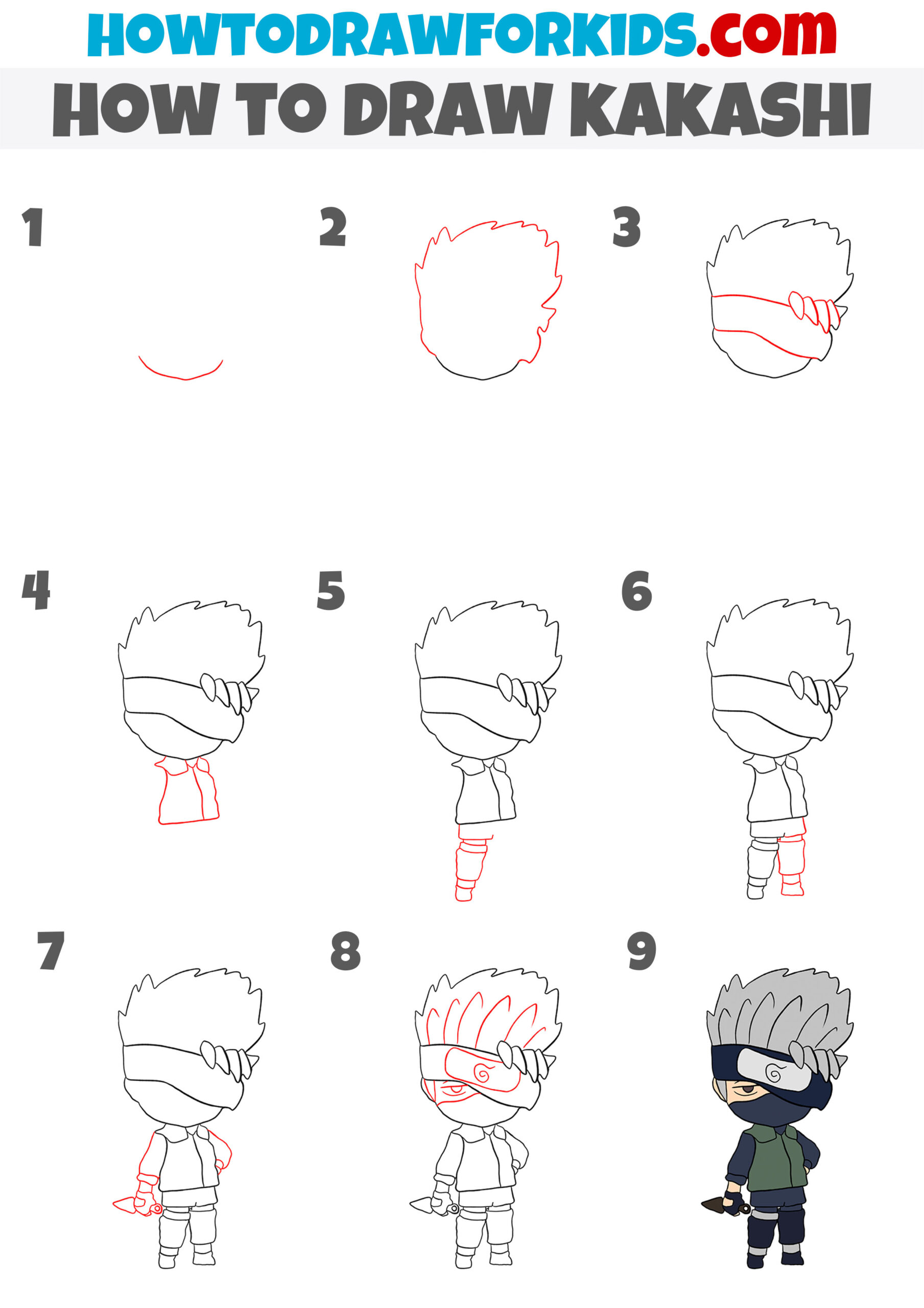 If you like drawing manga characters, then this lesson will be very interesting for you. Here you will learn how to draw Kakashi. This is one of the most powerful and gifted ninja.
Kakashi gives the impression of being bored, relaxed, and arrogant, but as the story progresses, Kakashi shows other qualities. In particular, it becomes clear that Kakashi is devoted to his friends and students and puts the welfare of his teammates above his mission.
Here, Kakashi is presented in chibi style and therefore looks unusual, but he is easily recognizable. Kakashi has a big head, big hair, small arms and legs.
Materials
Pencil
Paper
Eraser
Coloring supplies
Time needed: 30 minutes
How to Draw Kakashi
Draw on oval for the face.

Depict a small smooth line as shown in the example.

Add the outline of the head.

Use jagged lines to depict individual strands of hair.

Depict the headband.

Draw transverse lines to depict the bandage, and draw a few strands of hair at the top.

Sketch out the torso.

Draw the collar and the small torso. Be careful and respect the proportions.

Draw the one leg.

On the left side, depict the short leg, which consists of several elements.

Add the second leg.

Repeat the previous step and on the right side draw the second leg of the same shape.

Depict the arms.

One arm is bent at the elbow, the other arm hangs freely down. There is a weapon in the hand.

Add the rest of the elements.

Draw the eye, detail the hair and add the image on the headband.

Color the Kakashi.

You will need several dark shades.
For your convenience, I have prepared a PDF file in advance, in which you will find a short version of the lesson and additional useful content. Download the file and use it at any convenient time, when there is a desire to be creative.