Today I suggest you complete an interesting and useful lesson in which you will learn how to draw food step-by-step.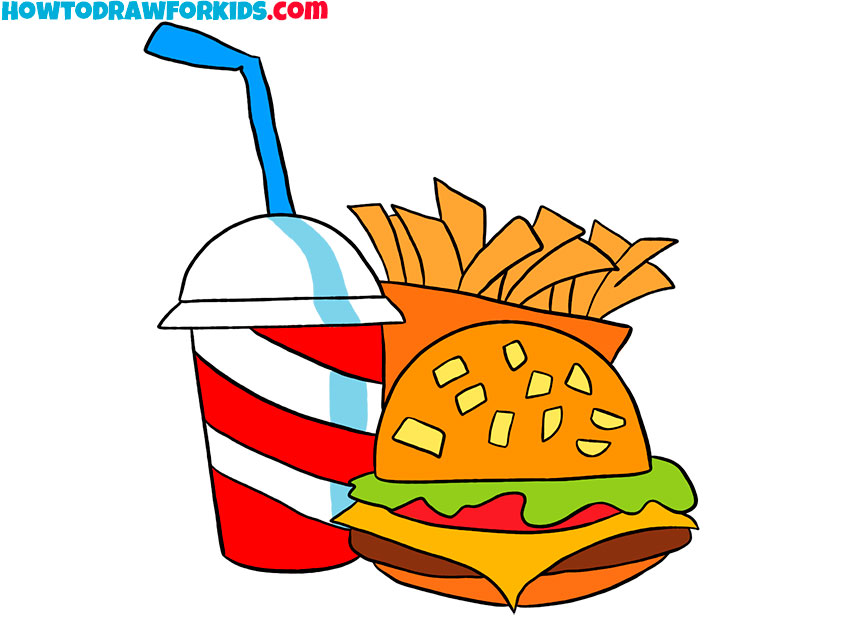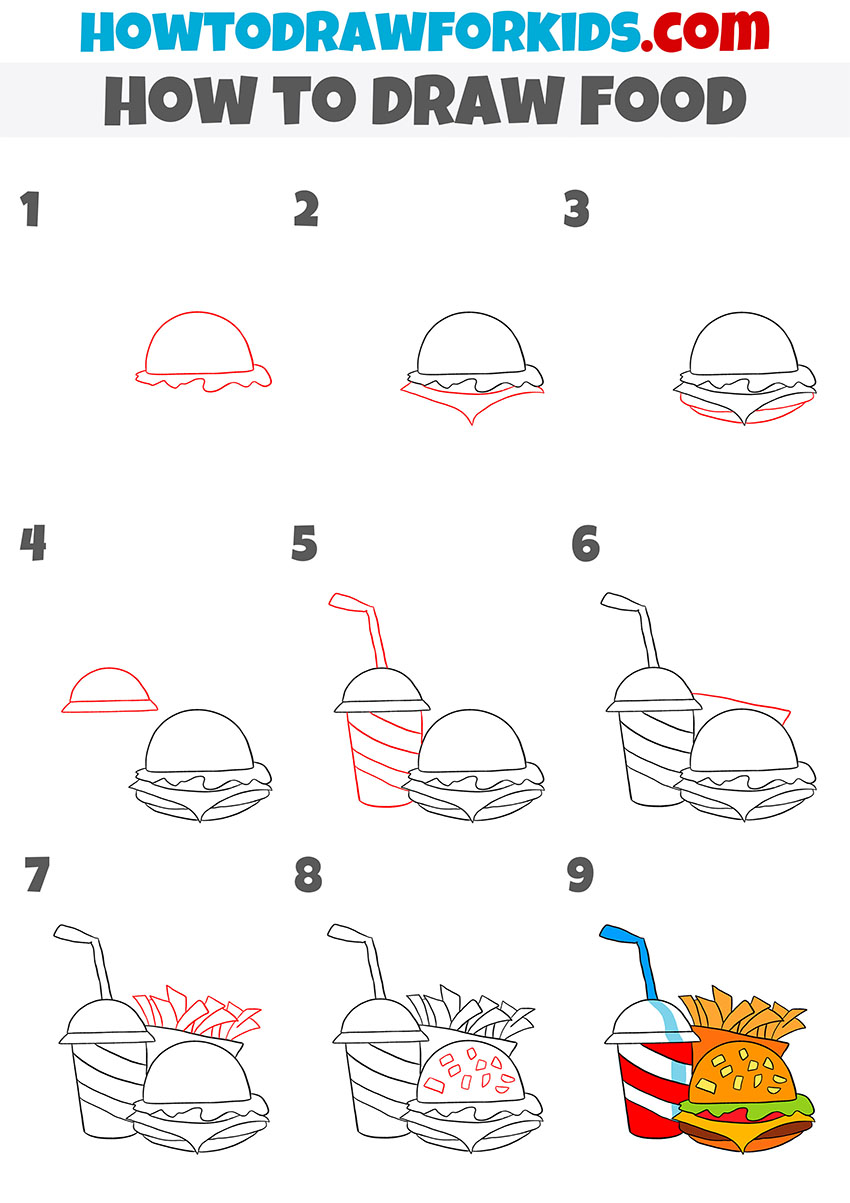 In this lesson, I want to show you how to draw food. As an example, I decided to choose fast food. Pictured here is a burger, fries and a drink.
It is a popular food sold in large cities in crowded places. People consume such food at lunchtime, when meeting with friends or on the road when there is no opportunity to take other food. Such food is very tasty and satisfies hunger well, but it does not belong to healthy and wholesome food.
This lesson will be useful for you as you will learn how to draw several objects at once. Be consistent and patient. Carefully draw all the lines, as shown in the example.
Materials
Pencil
Paper
Eraser
Coloring supplies
Time needed: 30 minutes
How to Draw Food
Start drawing the burger.

Draw the top. Depict a rounded line at the top and a wavy line at the bottom.

Depict the cheese.

Add the slice of cheese in the same shape as in the example.

Add the bottom of the burger.

Depict cutlet and bun at the bottom.

Sketch out the top of the glass.

Draw the round lid, which consists of two elements.

Add the remaining elements of the drink.

Depict the tube at the top, draw the glass at the bottom and add transverse stripes on the glass.

Depict the paper bag.

Behind the burger, draw the visible part of the paper bag.

Sketch out the french fries.

With the help of lines of different sizes, draw the potato slices that are contained in the bag.

Detail the burger.

Draw the sesame seeds on the bun.

Color the food.

Use some bright colors.
Don't forget to download the short version of the lesson as a PDF, so you can always refer back to this lesson whenever you need to.