In today's tutorial, I'll show you how to draw Pusheen in just nine easy steps. I am sure that this step by step will be useful for you.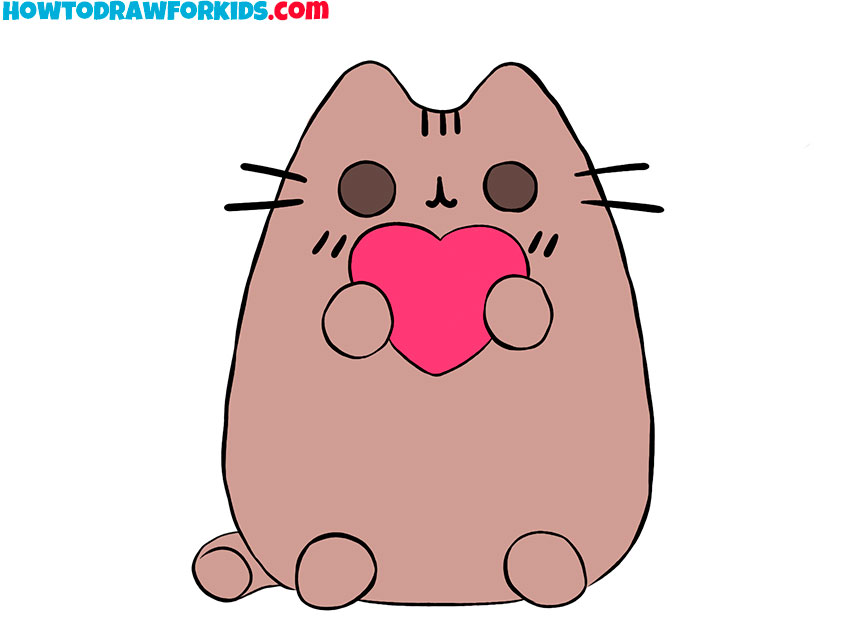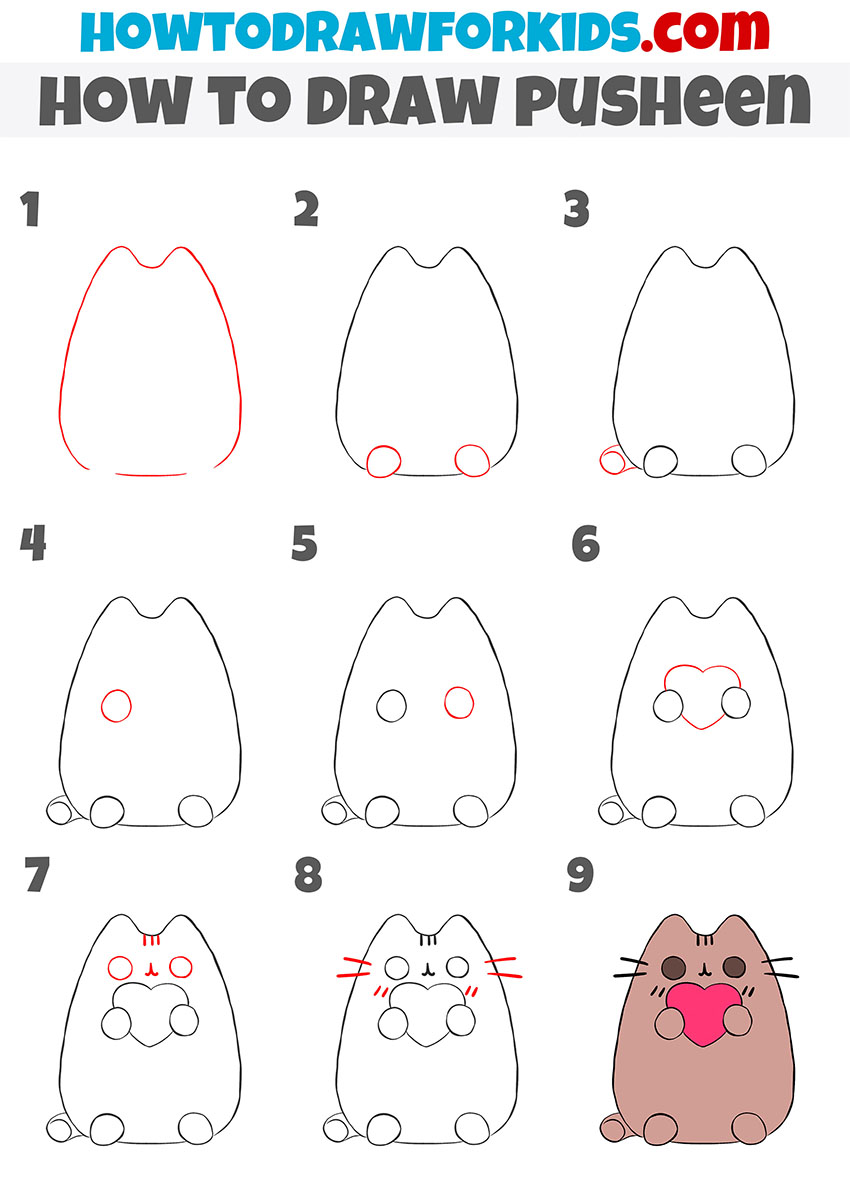 In this tutorial, I will show you how to draw Pusheen. With the help of simple instructions, you will quickly complete this lesson and get pleasant emotions from the creative process.
Pusheen is a popular character in comics, cartoons, and social media sticker packs. Surely you have repeatedly met this cute cat and you will be interested in learning how to draw Pusheen step by step.
Now the image of this cat can be seen on various household items and clothes, there are also toys in the image of this cat. In this tutorial, you will draw Pusheen holding a heart in his paws. It looks very cute!
Pusheen's fur is grey. The head smoothly merges into the body. The cat has a small muzzle and short ears and paws. All elements are very simple and you can easily repeat them.
Materials
Pencil
Paper
Eraser
Coloring supplies
Time needed: 25 minutes
How to Draw Pusheen
Draw the outline of the torso.

Using smooth lines sketch out the head and torso, which are one object.

Depict the hind legs.

Draw two small ovals at the bottom.

Sketch out the tail.

Draw two short lines from the bottom of the torso and add an oval.

Add one front paw.

Approximately in the middle of the body, depict a small oval.

Depict the second front paw.

Repeat the previous step and add the second paw of the same size.

Sketch out the heart.

With the help of smooth lines draw a heart that is in the cat's paws.

Add the elements of the muzzle.

Draw round eyes, the small mouth, and three stripes on the head.

Add details.

Sketch out the mustache and short stripes.

Color the Pusheen.

You will need several shades of pink.
Pusheen is ready! Hope you get a great drawing. Share your opinion about this lesson in the comments. I suggest you download the short version of the lesson as a PDF file. This will help you return to the lesson at any convenient time.