In this drawing lesson you will learn how to draw a T-Rex. I'm sure you'll find it interesting to draw this character.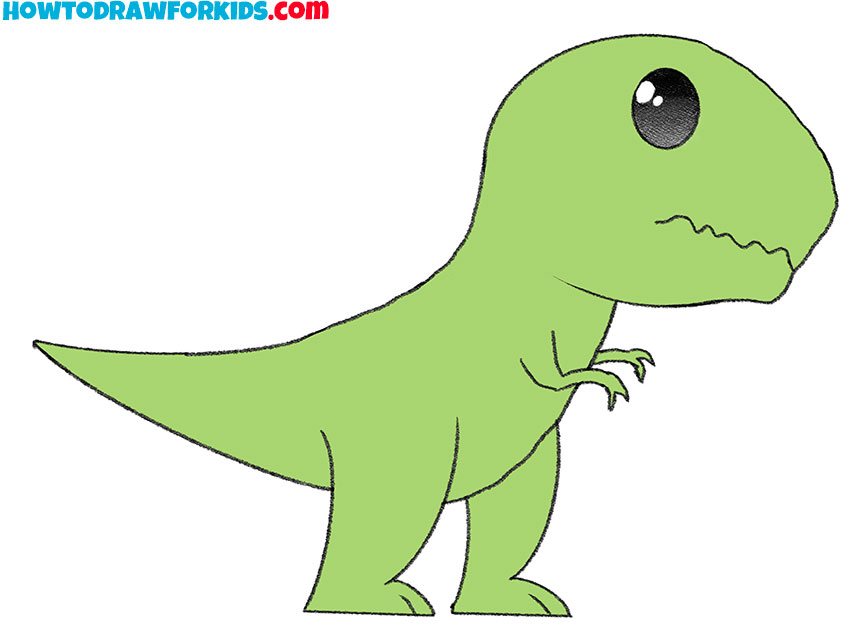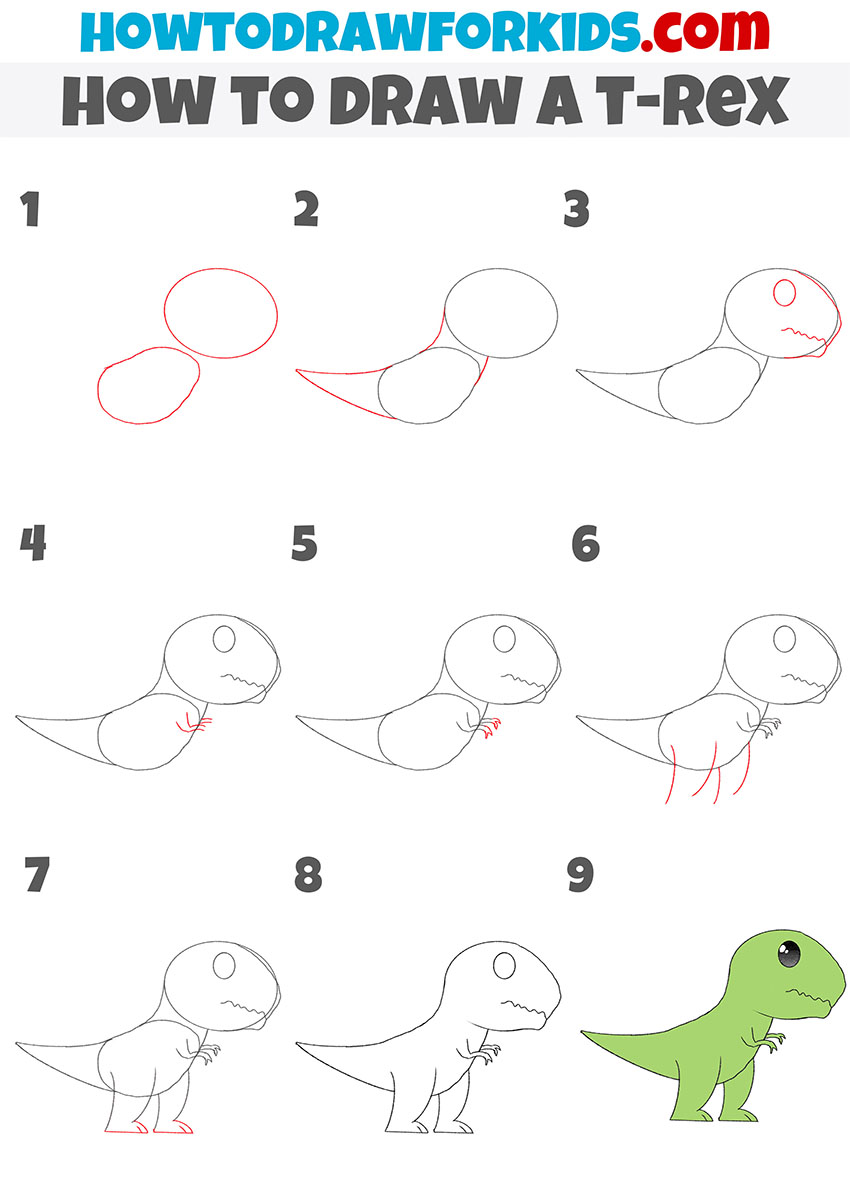 So, I have prepared a new and very fascinating tutorial in which I will tell and show you how to draw a T-Rex. This lesson is created especially for children and beginners, so you will definitely be able to cope with it.
The t-rex is a species of large tyrannosaur. It is considered that tyrannosaurus rex was one of the most ferocious predators to ever walk the Earth. As scientists' studies prove, this predator was incredibly strong, powerful, and large. But its life on earth ended many centuries ago and now we can learn about this legendary animal only through books, films, and scientific articles.
If you are interested in drawing this Tyrannosaurus, then prepare the materials you need to draw and begin this lesson. I wish you enjoyed the t-rex drawing lesson!
Materials
Pencil
Paper
Eraser
Coloring supplies
Time needed: 30 minutes.
How to Draw a T-Rex
Start drawing the outline of the t-rex body.

You can draw the head of the Tyrannosaurus as an oval, and its torso as a curved line.

Draw the neck and tail of the t-rex.

Connect the two previously drawn figures with two curved lines and add a large pointed tail.

Improve the head outline and add facial features.

Draw an eye as an oval, a mouth with a wavy line, and make the outline of the head angular.

Add a pair of paws.

At the top of the torso add two paws, using curved lines. these paws look bent.

Picture the fingers.

Add two pointed fingers to the ends of each of the two previously drawn t-rex paws.

Draw the second pair of paws.

Depict the tops of these paws at the bottom of the animal's torso, using curved lines.

Outline the feet.

Use straight and curved lines of different sizes to draw the bottom parts of the t-rex's legs.

Erase unnecessary lines.

Use an eraser to remove auxiliary lines that appeared during the drawing process.

Color the drawing.

You can color the whole body of the t-rex using green. Color his eye black, adding highlights.
This drawing lesson has come to an end. I hope you had a great time drawing the t-rex and learned some useful new skills. Traditionally, I have prepared a short PDF version of this tutorial for your convenience.