I bring to your attention a new exciting drawing lesson in which I will show you how to draw Danny Phantom.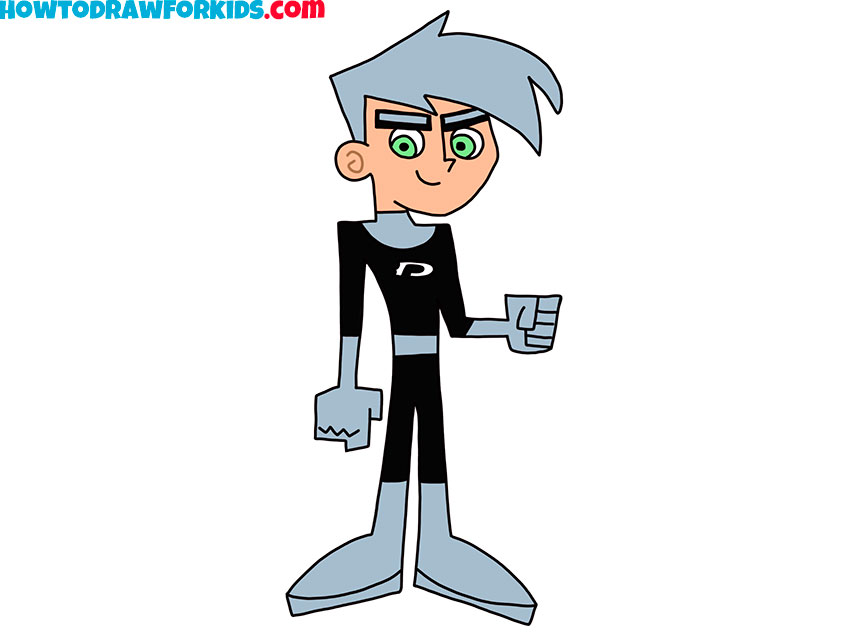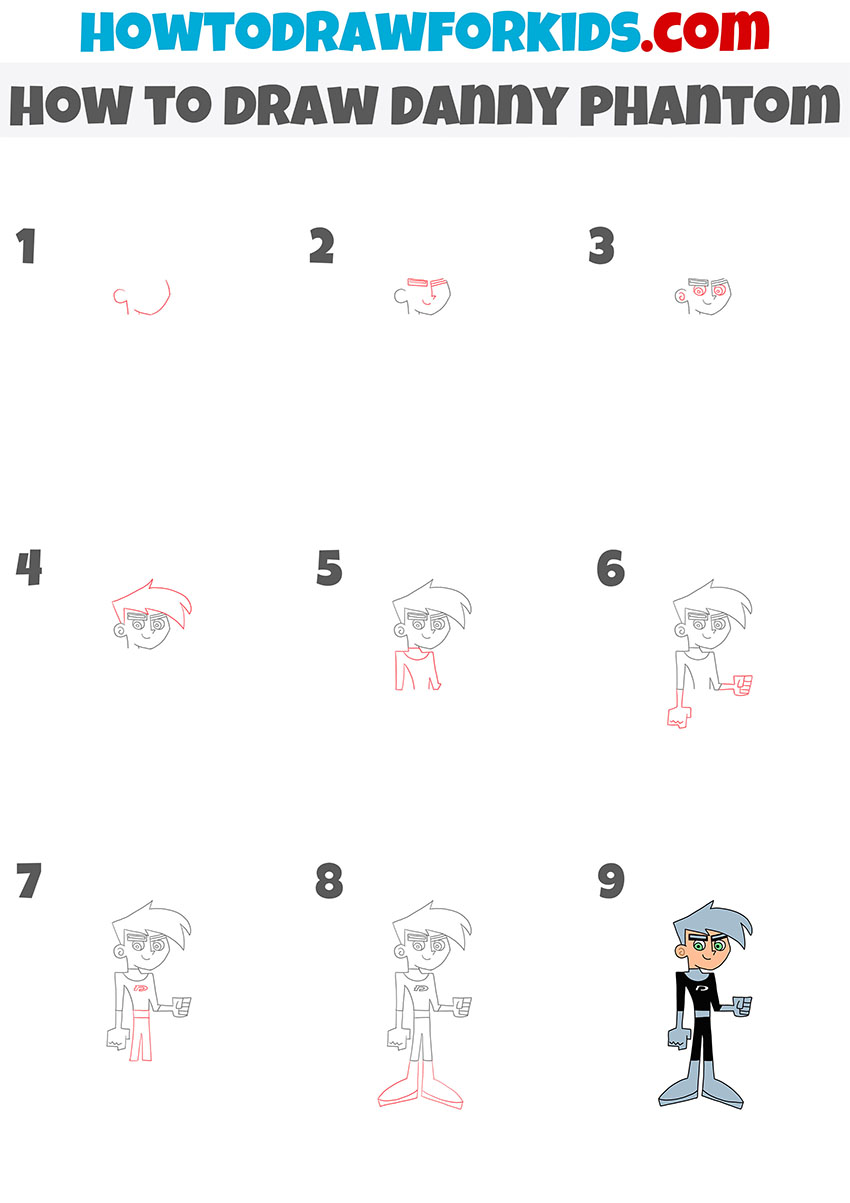 I decided to dedicate this lesson to drawing a character of a television series, and now you will learn how to draw Danny Phantom. You can see that Danny Phantom has a thin build, large hands and large legs, a disproportionately large head and lush spiky hair.
All these features you have to depict in your drawing. Carefully draw all the lines and try to achieve the maximum similarity with my example.
Now take your art supplies and start following all the steps in this instruction sequentially.
Materials
Pencil
Paper
Eraser
Coloring supplies
Time needed: 30 minutes
How to Draw Danny Phantom
Draw the bottom of the head.

Using a curved line, draw the oval face, add the ear and part of the neck.

Add facial features.

Depict the eyebrows which are in the shape of a rectangle, draw the small nose and mouth.

Add the eyes and the inside of the ear.

Draw the outline of the eyes, iris, and pupils. Use a spiral line to draw the inside of the ear.

Sketch out the hair.

With the help of curved lines draw the hairstyle of the same shape as in the picture.

Depict the upper body.

Draw the lower part of the neck, add the angular shoulders, thin arms and the thin torso.

Draw the hands.

The Danny has the large hands, fingers clenched into the fists.

Add the rest of the body.

Sketch out the wide belt, legs and add the emblem on the chest.

Depict the shoes.

Add the large boots in which the feet are turned in different directions.

Color the drawing.

For coloring, you will need beige, green, light gray and black.
I recommend that you download the PDF file that I have prepared specifically for your convenience. In this file you will find a brief instruction and additional training materials.