Learn How to Draw a Hedgehog in 8 Simple Steps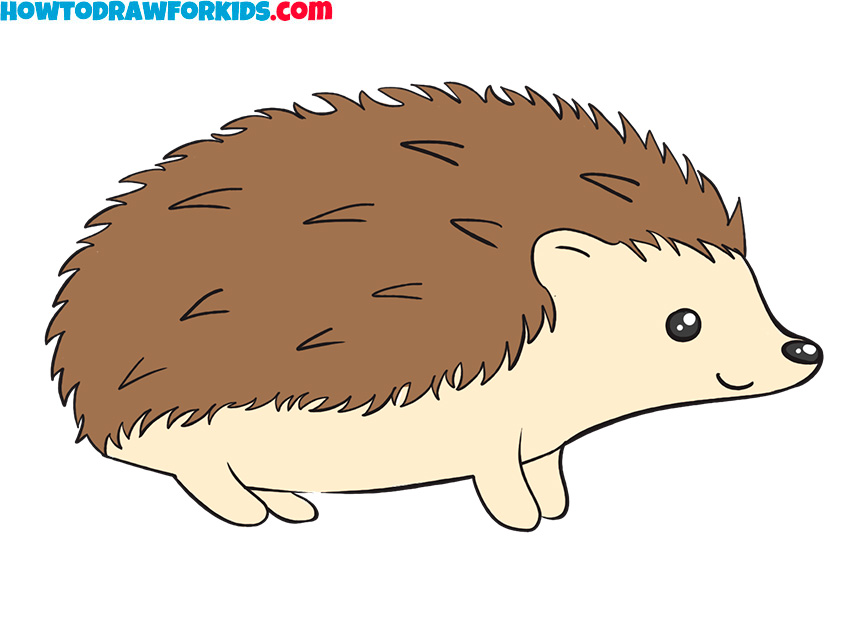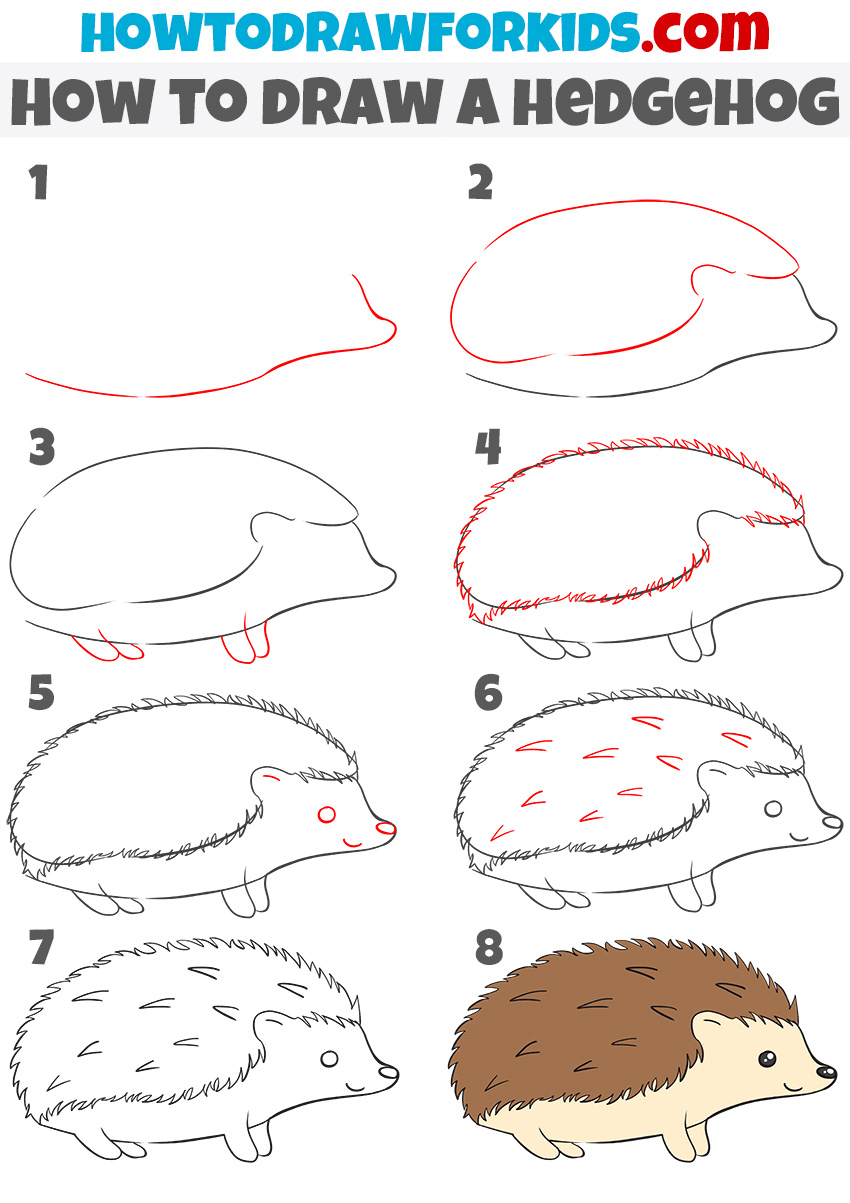 In this tutorial on how to draw a hedgehog, I will show you how to depict a simplified version of this animal. There will be few details and complex shapes.
This is done so that even the most inexperienced artist can cope with the task, and create a beautiful and convincing drawing of a hedgehog.
By the way, do not forget that you can always open or print a PDF version of this lesson to distribute to your students or children. To get it, just scroll down the page.
So let's get down to the lesson!
Materials
Pencil
Paper
Eraser
Coloring supplies
Time needed: 30 minutes
How to Draw a Hedgehog
Sketch the muzzle and lower body.

To do this, use a long and smooth line like in my example.


Sketch out the upper body.

In the future, characteristic hedgehog spikes will appear in this place.


Draw the legs.

Use four simple semi-oval-like lines for this.


Draw the outlines of the hedgehog's spikes.

To do this, use a zigzag line that resembles a circular saw blade.


Detail the hedgehog's face.

Draw the eye, nose, and smiling mouth. Don't forget to sketch a small line in the ear.


Add more spikes.

To do this, use elongated angular lines as in my example.


Erase the guidelines.

In addition, you can trace your hedgehog drawing to make it more cartoonish.


Color the hedgehog.

Use beige, brown, and black colors. Add highlights to the eye and nose.

So, this was a lesson in drawing a hedgehog. Don't forget to download the PDF version of this manual, which includes the steps of this instruction, a coloring page, tracing worksheet, and grid drawing worksheet.