Learn how to draw manga hair with this simple tutorial. This guide is very helpful and contains nine easy steps.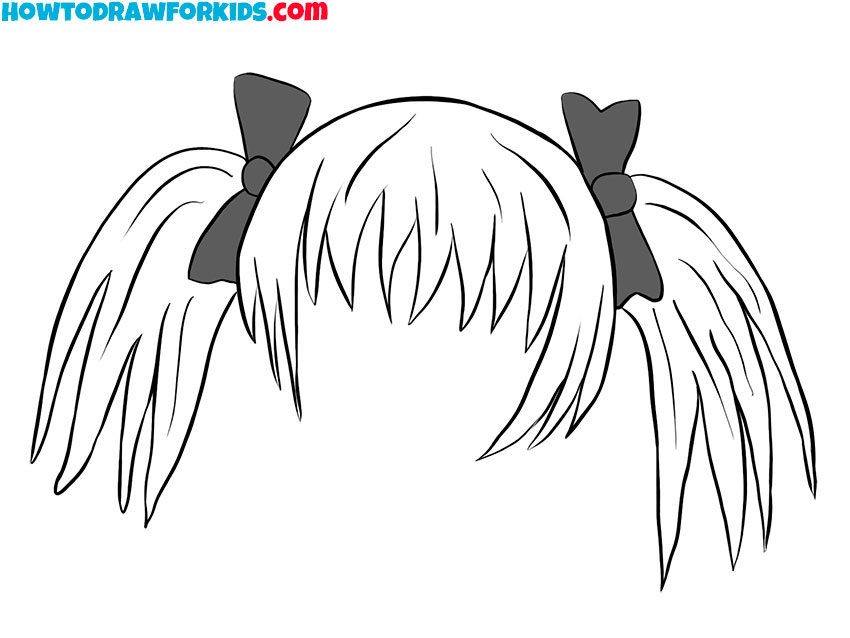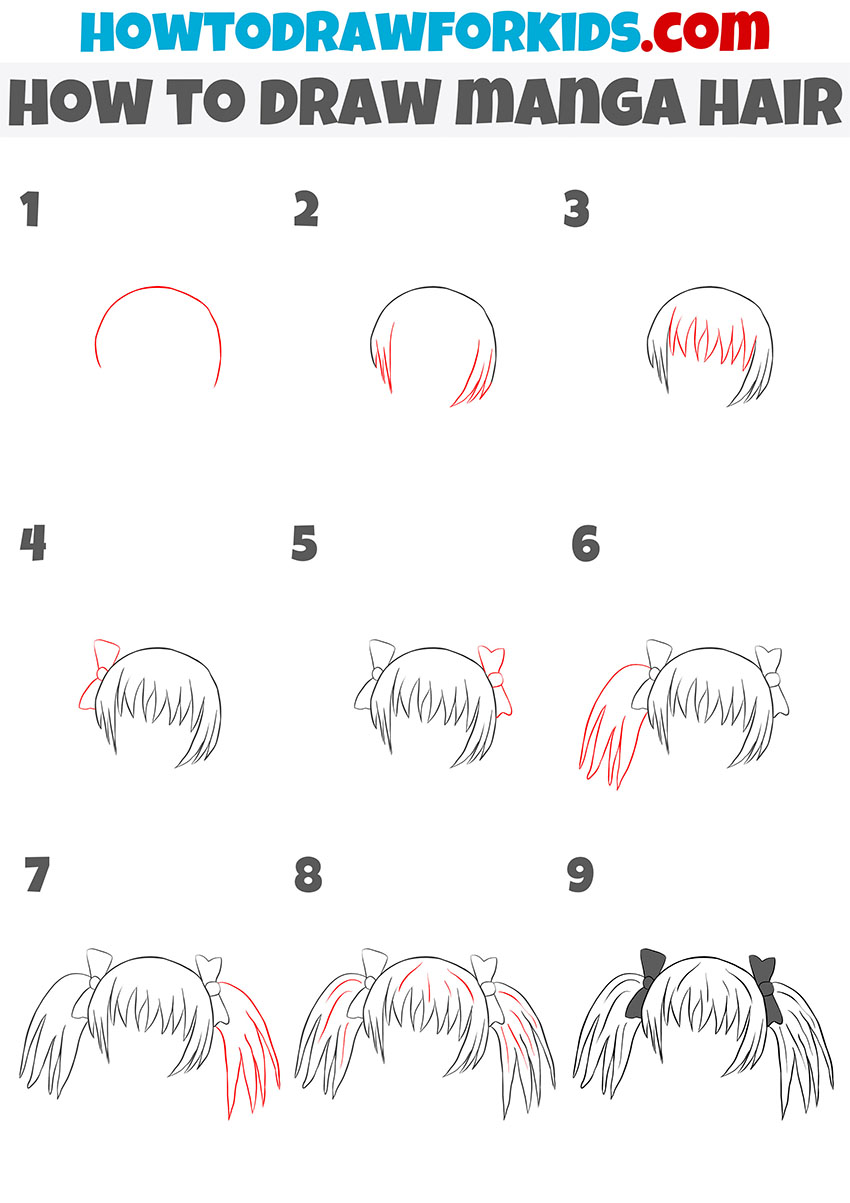 In this tutorial, I want to show you how to draw manga hair. Manga is Japanese comics that are very popular, it is a separate art form.
Manga hair is usually very detailed. The hairstyle is divided into separate strands that have a pointed shape. These features you will need to portray in your upcoming work.
In the picture, you see long female hair, which is collected in two buns on each side and secured with a bow. If it seems to you that drawing manga hair is difficult, then you are mistaken. It's actually very easy to replicate. It is only necessary to correctly draw the main contour of the hair and then draw individual strands, while arbitrary lines are allowed.
You will quickly draw manga hair because the lesson is designed for beginner artists who have little experience. You can use the acquired skills in the future when you draw various characters or portraits of real people.
Materials
Pencil
Paper
Eraser
Coloring supplies
Time needed: 20 minutes
How to Draw Manga Hair
Draw the outline of the head.

Setch out a smooth rounded line.

Add the side strands.

On the side, draw some strands with a few smooth lines.

Depict the hair above the forehead.

Draw a few smooth lines in the middle to get spiky strands.

Draw one bow.

On one side, depict the bow that contains the middle and side bends.

Add the second bow.

Repeat the previous step and draw the bow on the other side.

Draw the bunch of hair on the side.

On one side sketch out a bunch of long hair using smooth lines.

Add the bunch of hair on the other side.

Repeat the previous step and draw the hair on the other side.

Add details.

Draw thin lines to depict strands.

Color the drawing.

Use gray for coloring the bow because Japanese manga is black and white.
Now you know how to draw manga hair. I hope that you liked this lesson and that you had a good time doing such a creative activity. Share your impressions in the comments. At the end of the lesson, there is a link to download a PDF file with brief instructions. Download the file and thus, you can repeat this exciting master class at any convenient time.