In this easy tutorial, I'll teach you how to draw a gift bag in just nine easy steps. Start this guide and get useful drawing skills!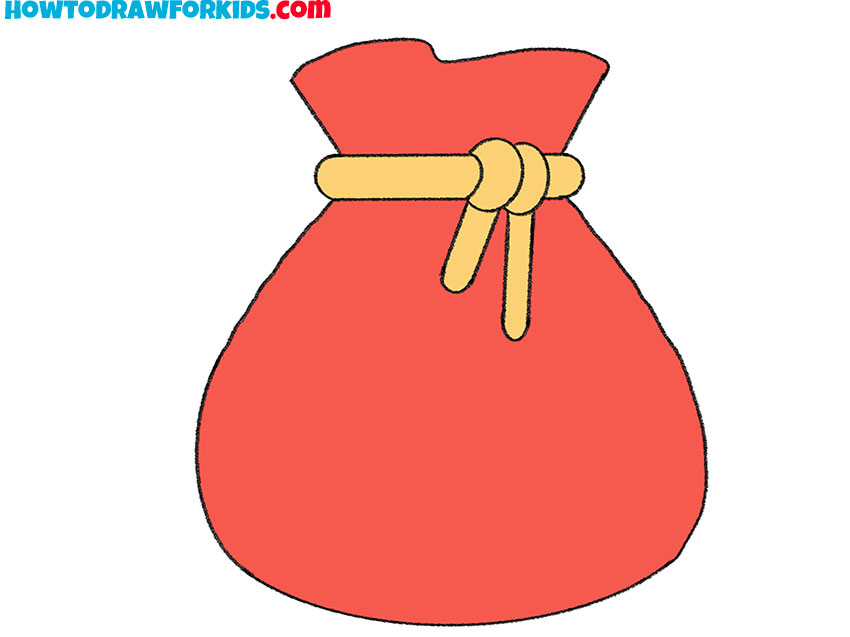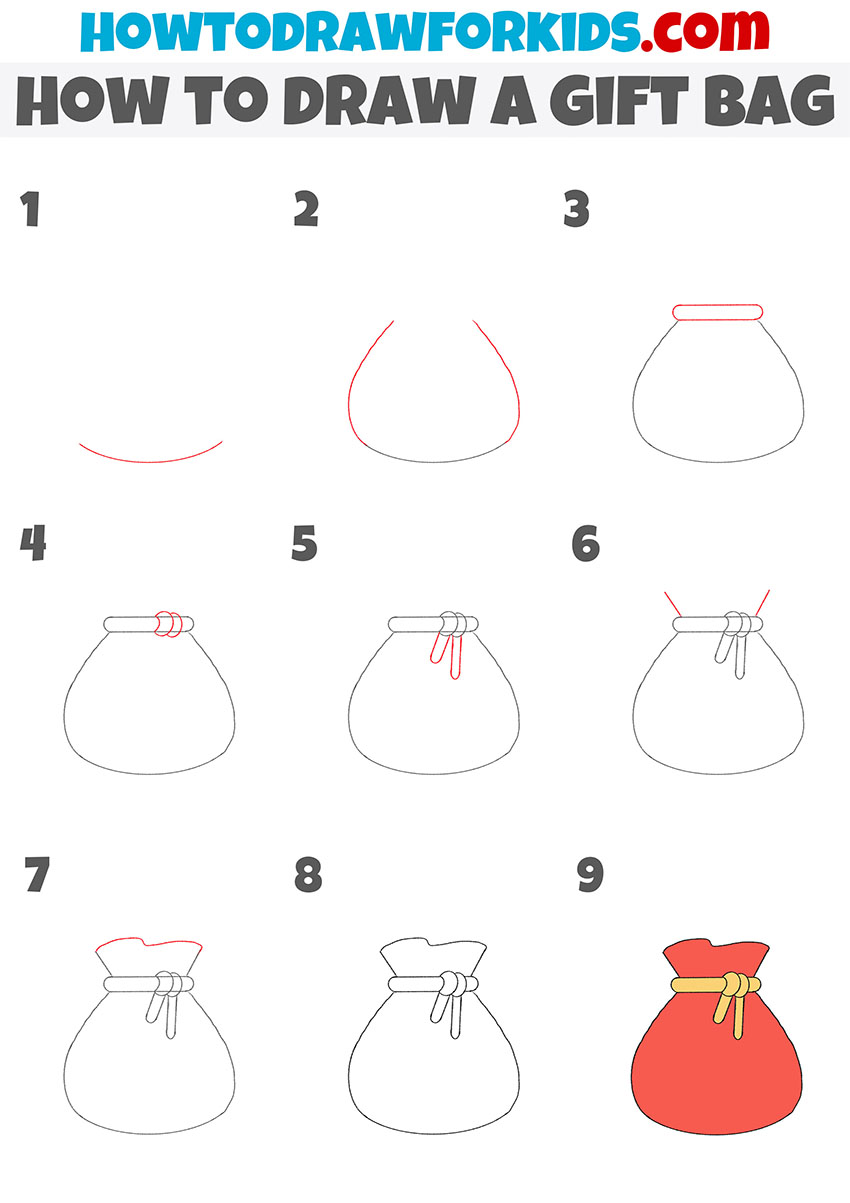 In this lesson, you will learn how to draw a gift bag. I promise that the lesson will be very simple and you will feel confident in your creative abilities when you complete this exciting task.
Here is a clear and accessible instruction that shows how to draw a gift bag step by step. Surely, you love to give and receive gifts, so you will do this lesson with pleasure.
In the picture, you see a red bag tied with a yellow ribbon. You can put any gift in such a package and present it for any holiday, for example, for Christmas.
This object is very easy to draw because it uses simple lines, and any novice artist will quickly complete this tutorial. To successfully complete the lesson, you will need your ability to make smooth rounded lines.
Materials
Pencil
Paper
Eraser
Coloring supplies
Time needed: 20 minutes
How to Draw a Gift Bag
Draw the bottom of the bag.

This is a very simple step in which you have to draw a smooth rounded line.

Add the sides of the package.

Continue the line and draw the outline of the package on the sides.

Depict the rim of the rope.

At the top of the package, draw a part of the tape that the package is tied with.

Sketch out the knot.

Draw two rounded lines that are located side by side.

Draw the ends of the rope.

Depict two ends of the rope with smooth lines, which have different lengths.

Add the top of the package.

From the rope, draw two lines upward, as shown in the example.

Depict the top outline of the package.

Sketch out one wavy line at the very top.

Color the gift bag.

You will need red to color the package and yellow to color the rope.
Fine! Now you have completed another interesting task. Share your impressions about this lesson in the comments, I would be interested to know your opinion. As a reminder, you can download a simplified PDF version of the guide for free. Download the file and draw at any convenient time.