In this simple drawing lesson, I want to tell you how to draw a mullet step by step. This lesson has eight steps.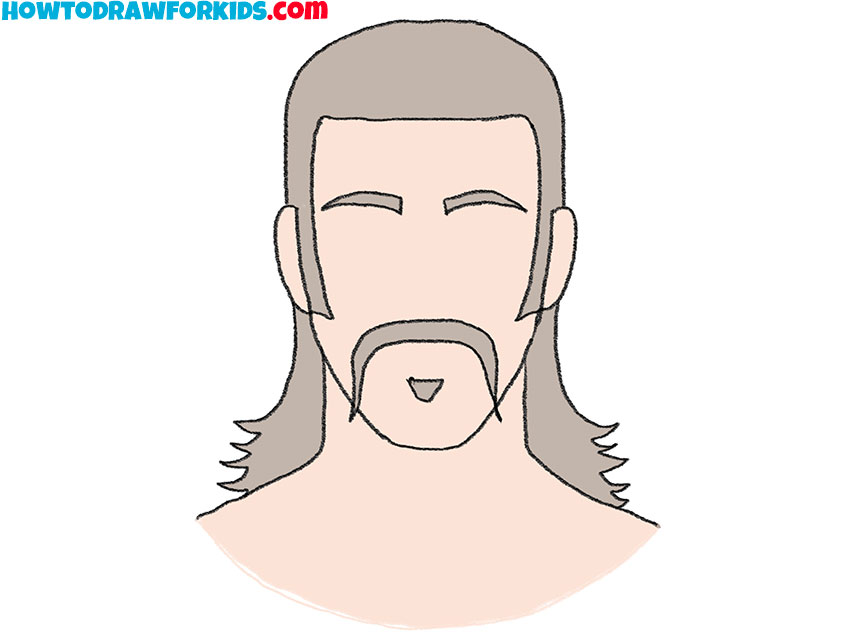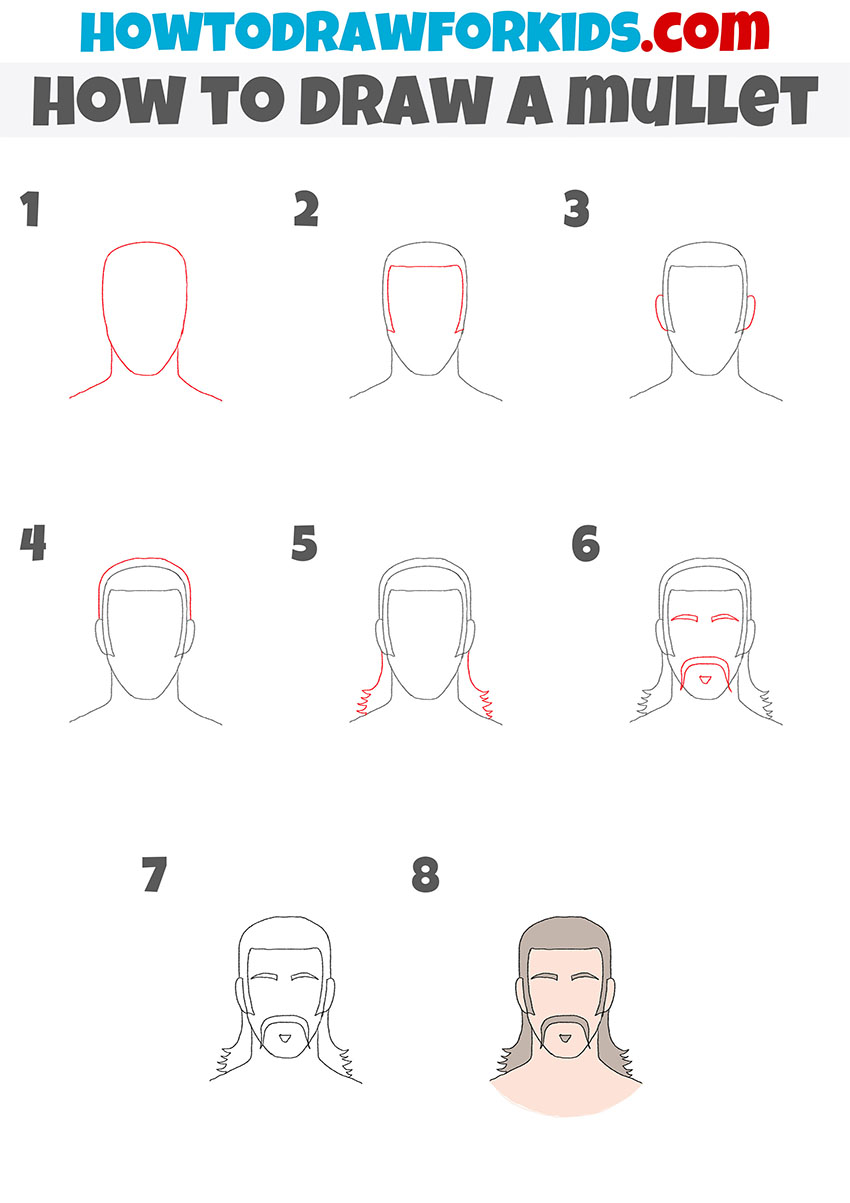 I bring to your attention an excellent drawing lesson in which you can learn how to draw a mullet step by step. This tutorial is great for beginners and kids to complete and will help you develop your artistic skills.
Mullet is a type of hairstyle where the hair is cut short at the front and sides, while at the back it remains long. This hairstyle was extremely popular in the 70s and 80s of the 20th century, and gained popularity, among other things, thanks to the singer David Bowie.
Follow my instructions carefully to get a great drawing. Thanks to the implementation of this drawing lesson, you will be able to practice depicting people and their hairstyles. In this tutorial you will see a way to draw the main features of the mullet haircut, however, if you wish, you can draw other similar hairstyles using this lesson.
Before you proceed with this step-by-step instruction, you need to prepare art supplies, and then be very careful and follow each step of the instruction slowly and efficiently. I wish you good luck, and I am sure that you will get a great result of your work!
Materials
Pencil
Paper
Eraser
Coloring supplies
Time needed: 30 minutes.
How to Draw a Mullet
Draw the outline of the head, neck, and shoulders.

Depict the head as a deformed oval shape and add curved lines on the sides.

Add the hairline on the face.

At the top of the previously drawn head, draw several curved lines of varying lengths.

Sketch out the ears.

On the right and left sides of the head, draw two ears in the form of incomplete ovals.

Depict the outline of the upper part of the hairstyle.

From one ear to the other, draw a long, curved line over the head, as shown.

Draw the bottom outline of the hairstyle.

Add arcs and zigzag lines on the sides of the neck and head.

Add the eyebrows, mustache, and beard.

With the help of curved lines and arcs, draw eyebrows, and also add other elements on the face.

Correct inaccuracies.

To prepare the mullet drawing for coloring, use the eraser and remove extra lines.

Color the drawing.

To color the mullet, you can use brown or any other color for the hair.
Don't forget to download the PDF file, which contains a short version of this lesson, as well as additional practice materials to help you complete it.