Today you will learn how to draw chibi anime. With this simple step-by-step guide, you will train your artistic abilities once again.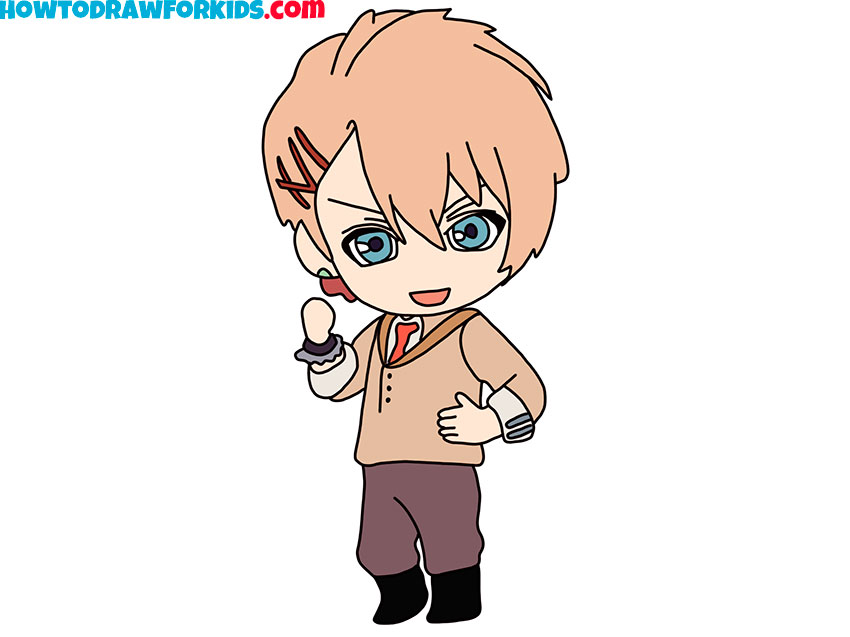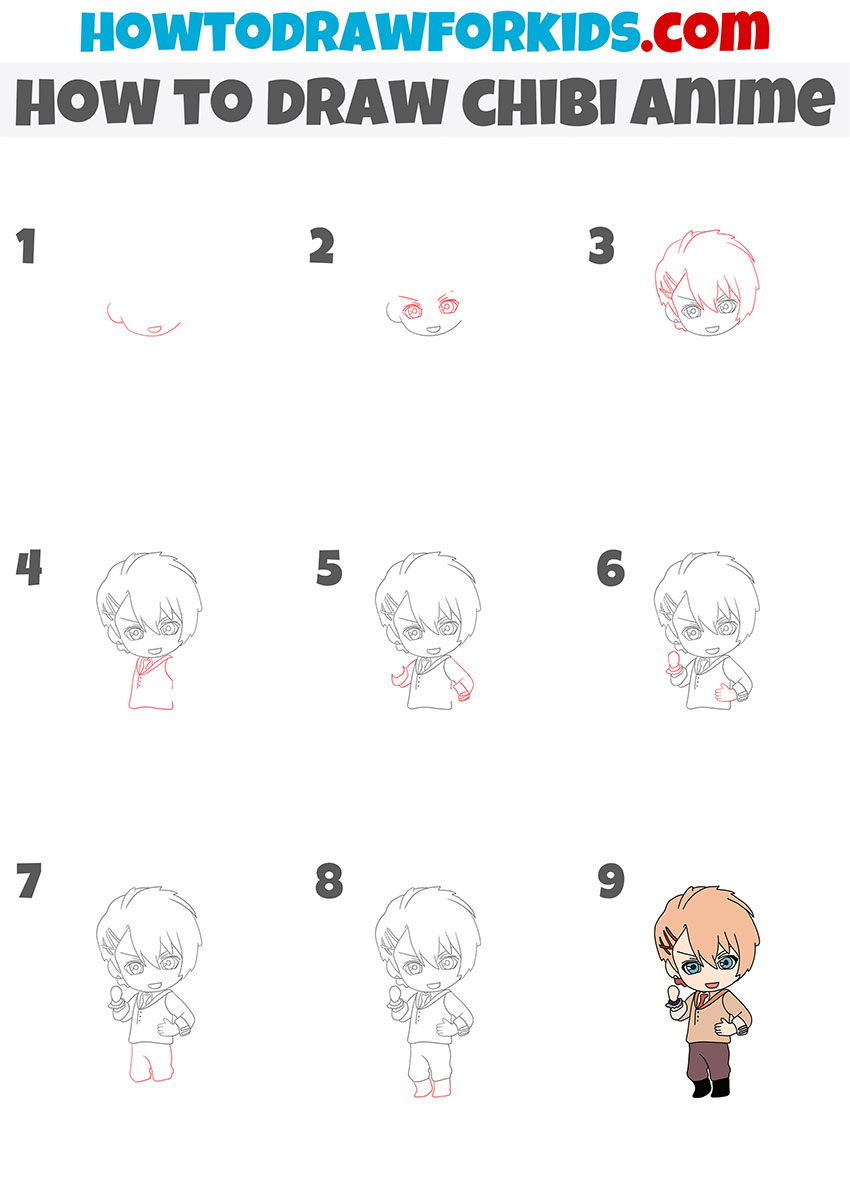 So, before you is a simple instruction on how to draw chibi anime. This lesson will be very useful for you, as you will draw an anime character and at the same time add features that are characteristic of the chibi style.
Anime characters have large expressive eyes and well-detailed hair. Chibi is a drawing style of anime characters with a small torso and a large head. This technique is used to more vividly express the emotions of the character. Chibi characters look cute enough, their eyes take up most of the face.
If you master this lesson and remember all the drawing steps, you can easily draw any other anime character. For coloring, you can use the shades that are suggested in our instructions or choose any other colors that you like best.
Materials
Pencil
Paper
Eraser
Coloring supplies
Time needed: 30 minutes
How to Draw Chibi Anime
Draw the bottom of the face.

With a smooth line, mark the lower contour of the face, draw the ear and mouth.

Add facial features.

Depict the eyes, add the iris, pupil, and highlights. Draw the upper eyelids and eyebrows.

Sketch out the hair.

Using lines of various shapes, draw the outline of the hair and add spiky strands on the forehead.

Start drawing the clothes.

Draw the strict vest, add the collar and tie.

Depict the sleeves.

With smooth lines draw two sleeves and add the wide cuffs.

Draw the hands.

Depict the hands in the same position as in the example.

Add the lower part of the torso.

With the help of smooth curved lines depict the pants.

Sketch out the shoes.

At the bottom, add two high boots.

Color the drawing.

Use any bright colors you like.
Especially for your convenience, I have prepared a PDF file that contains a brief instruction and additional training materials. Download the file so you can return to the lesson at any convenient time, regardless of Internet access.