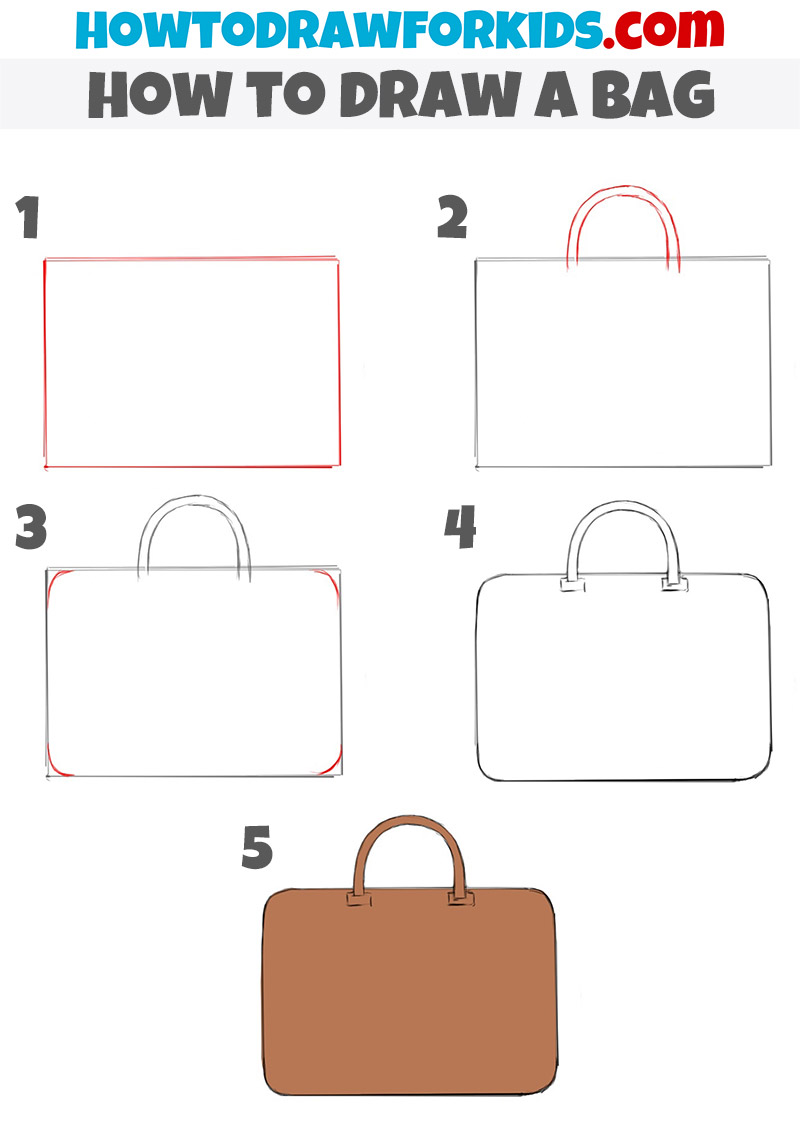 A bag is a universal thing and is a mandatory attribute in many images. Modern people carry different types of bags. Therefore, the ability to draw such a bag will be useful to a novice and experienced artist. So let's start the tutorial about how to draw a bag.
Step 1
The first step will be quite simple, and in it, we will draw a very simple rectangle.
Step 2
Now we outline the handle with the help of two simple semicircles.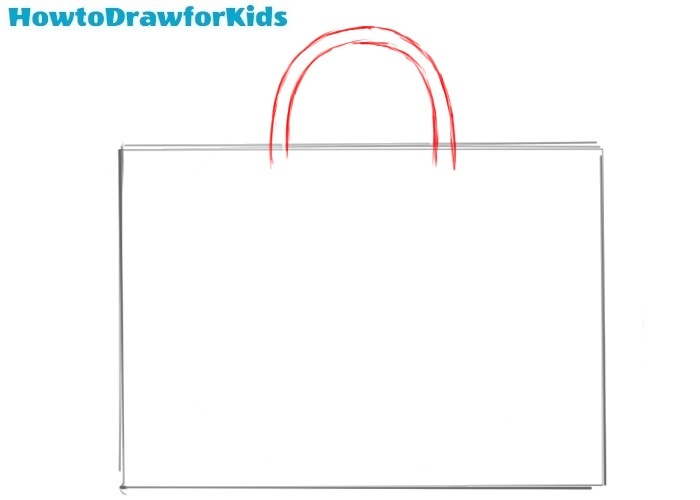 Step 3
Round the corners of the bag with four short curved lines.
Step 4
Delete all the unnecessary guidelines and sketch the mounts of the bag handle.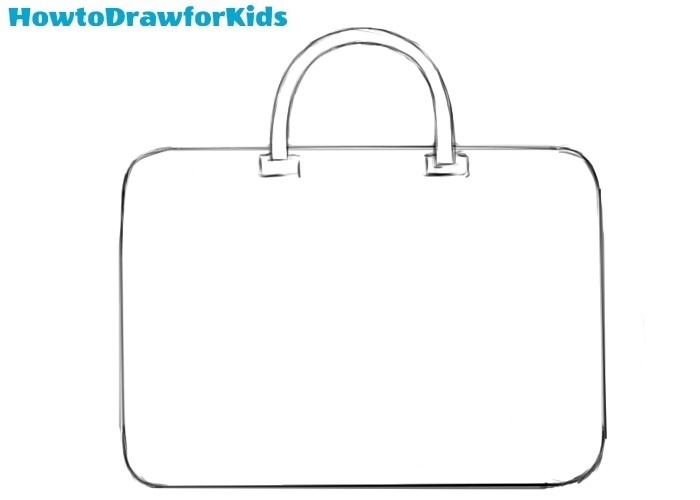 Step 5
Now we paint the bag in traditional brown, black, or any other color.
On the pages of Howtodrawforkids.com, I showed you how to draw a bag for kids. Ahead of you will find a huge number of drawing lessons that you will surely enjoy them.