I want to show you how to draw a bag. With the help of this lesson, you will once again train your artistic abilities.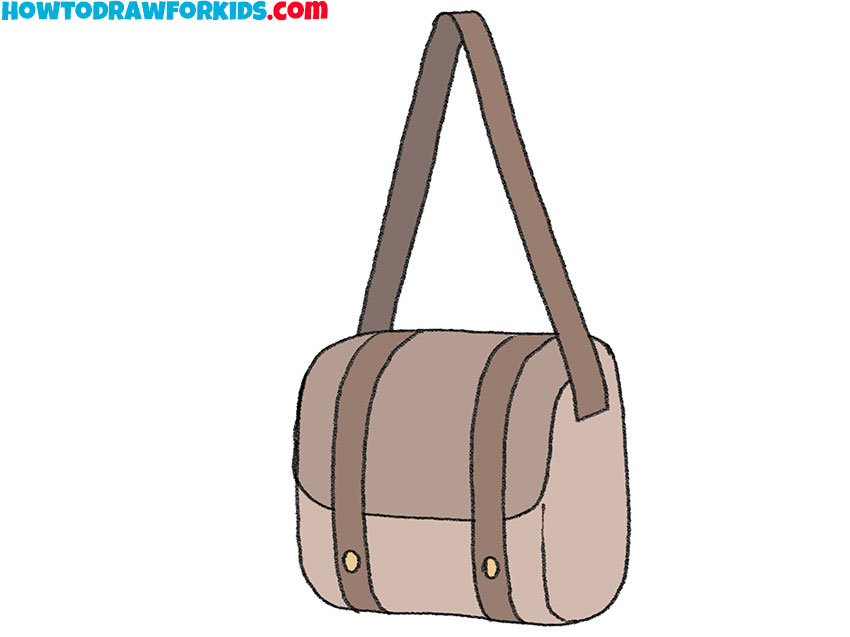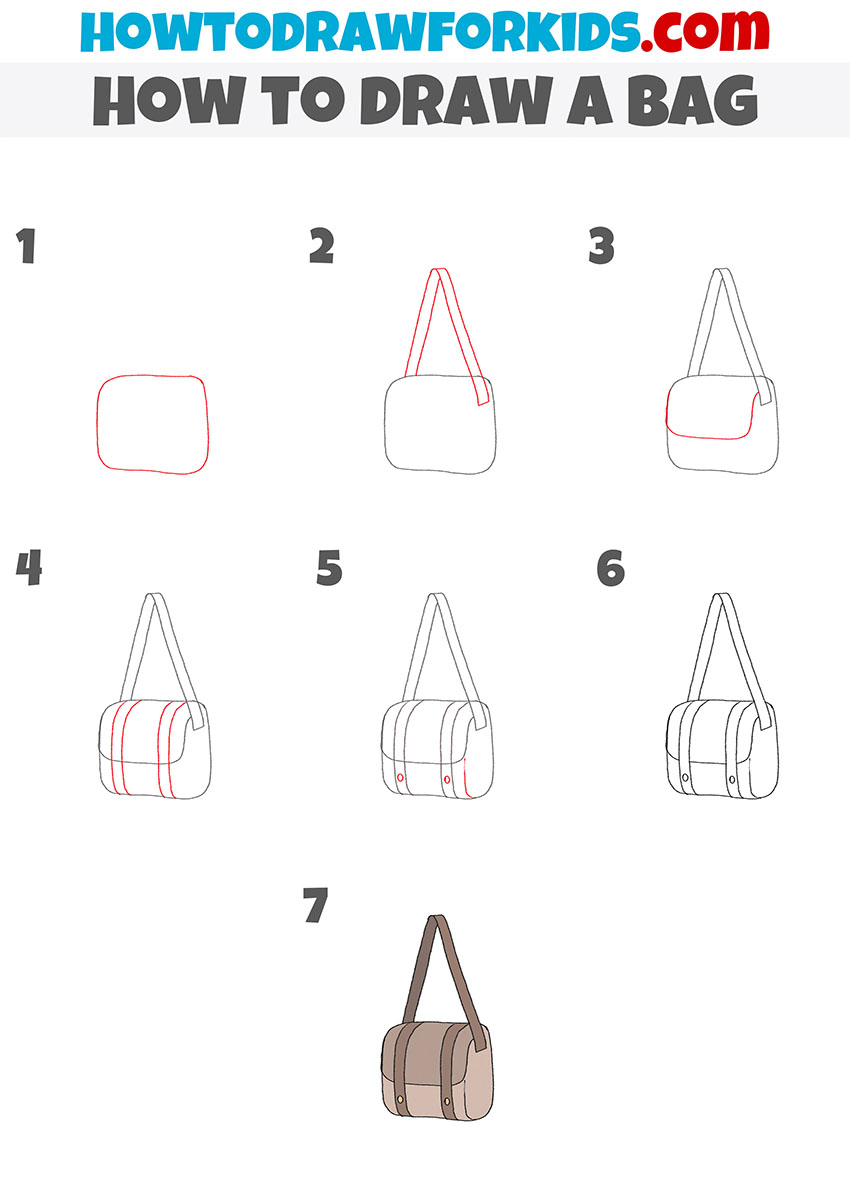 If you want to learn how to draw everyday objects and stylish accessories, then this lesson will be very useful for you, because now you will learn how to draw a bag. Models of bags can be very different. Here you will depict a comfortable and practical bag that can be carried over the shoulder.
There is a flap on the top of the bag that is designed to close the bag. There are two straps on the body of the bag and a long strap is located at the top, for which it is convenient to take the bag in hand. Now you have to draw all these elements.
To paint the bag, you can use the same color that is suggested in the instructions or any other color of your choice. If all the art supplies are already at the ready, then you can start the lesson.
Materials
Pencil
Paper
Eraser
Coloring supplies
Time needed: 30 minutes
How to Draw a Bag
Draw the main outline of the bag.

Determine the size of your drawing and draw a square shape with rounded corners.

Depict the handle of the bag.

Using smooth, straight lines, add the long, narrow strap at the top of the bag.

Add the front flap.

Depict the wide flap on the front of the bag using a smooth, curved line.

Sketch out the straps.

Draw two straps on the body of the bag using smooth curved lines.

Detail the bottom of the bag.

With a smooth line, draw the side of the bag and add the round buttons on the straps.

Correct inaccuracies.

Using the eraser, carefully remove all the extra lines in your drawing and correct the mistakes.

Color the drawing.

To color the bag, you will need different shades of brown.
So another fascinating drawing lesson has come to an end. I hope that you had a pleasant time and acquired useful skills. I remind you that now you can download a PDF file for free, which contains simplified instructions and additional training materials. Thus, you can return to the lesson at any convenient time.
Bag Drawing Tutorial: Alternative Method
Now let's try to draw a bag that you can often see in a business look.
First of all, outline the outline of the bag with straight lines, then draw a handle, round the corners and erase all the auxiliary lines.