How to Draw Hair from the Back
In this tutorial, I will show you how to draw hair from the back. This lesson is very simple and includes eight steps.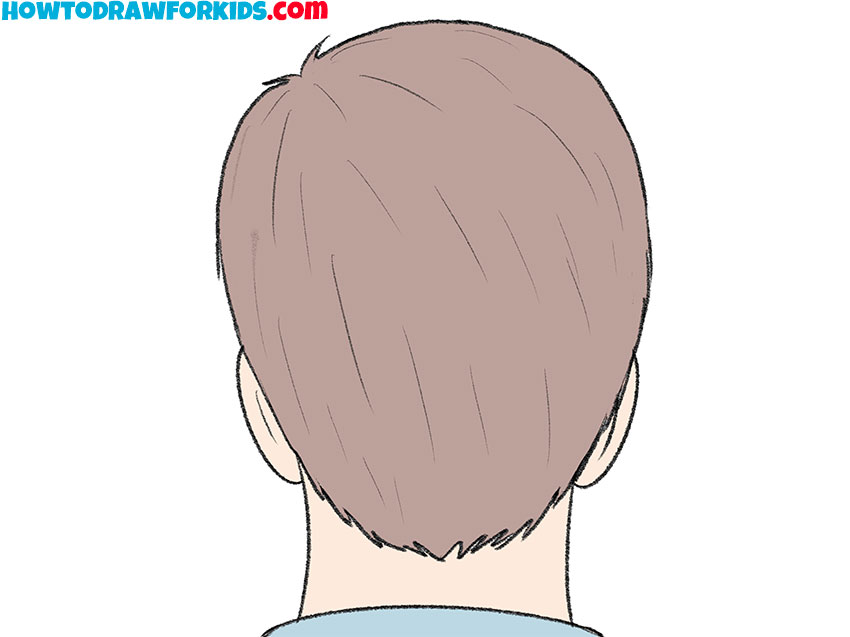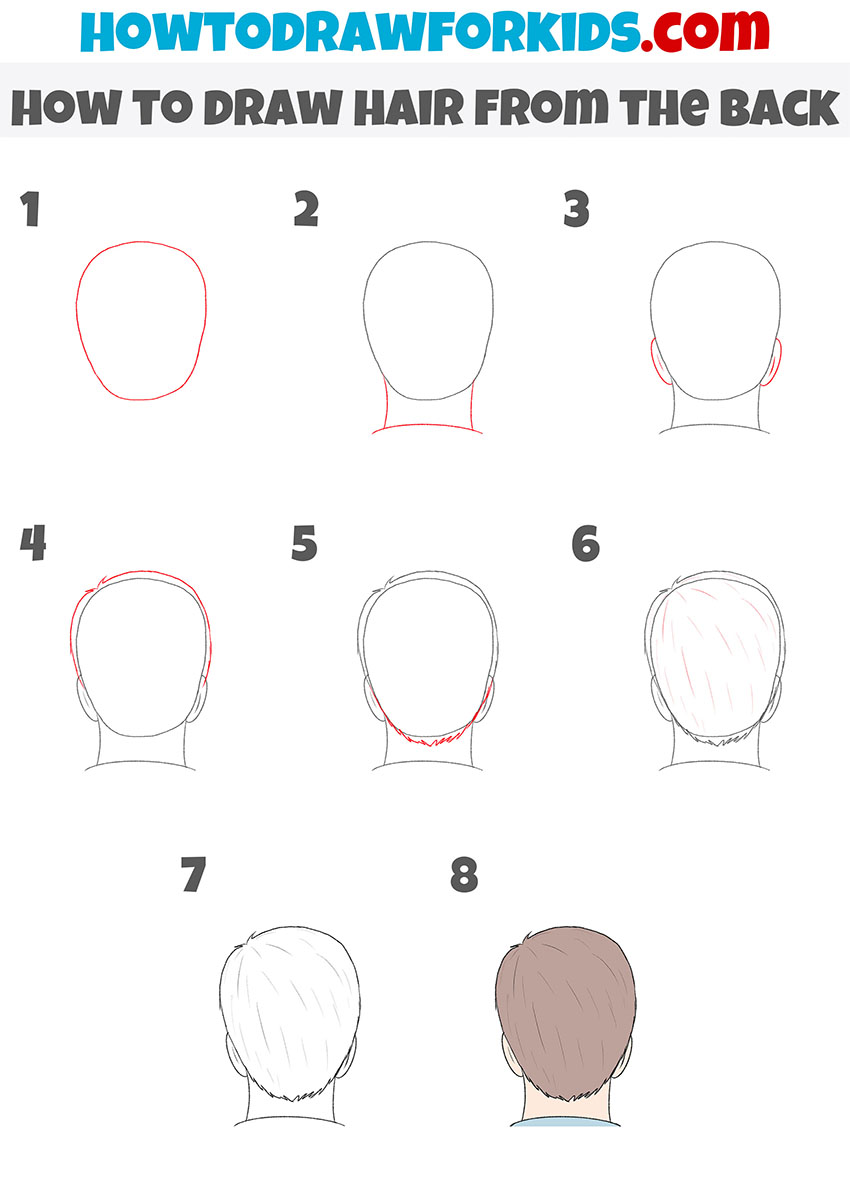 I am glad that you are interested in the drawing lessons presented on this site, and now I want to offer you another instruction that shows in detail how to draw hair from the back. This lesson will be very useful for you and you can apply the acquired skills in the future when you want to draw figures of people in different positions.
For example, you can draw people on the street if you want to draw a cityscape. As an example, I decided to choose the head of a man. In the picture, you can see that the man has short, straight hair, a wide neck, and the upper part of the collar is visible.
I am sure that you will easily cope with this creative task, even if you have not had to draw a head in this way before. For coloring hair, you can choose any natural shade. If you have all the art supplies at the ready, then you can start the lesson.
Materials
Pencil
Paper
Eraser
Coloring supplies
Time needed: 30 minutes
How to Draw Hair from the Back
Draw the outline of the head.

Depict an oval in which the upper part is wider, and the lower part is flat.

Add the neck and part of the collar.

From the head, draw down two smooth lines and draw one connecting line between them.

Sketch out the ears.

At the bottom of the head, depict two ears using smooth lines, while maintaining symmetry.

Start drawing hair.

Draw the hair on the crown and add small strands of the hair on the side.

Add the rest of the hair.

Use uneven lines and depict individual spiky strands of the hair at the back of the head.

Detail the hair.

Draw short, thin lines of varying sizes.

Correct inaccuracies.

With the eraser, carefully remove all extra lines in your drawing.

Color the drawing.

You will need beige, blue and any shades of brown or choose other colors.
Now you have gone through all the drawing steps and learned how to draw hair from the back. If you liked this lesson, then leave a small review in the comments. By tradition, at the end of the lesson, I added a link that you can use and download the PDF file from the short version of the lesson for free. Thus, you can return to the lesson any time you wish.