In this lesson, I will show you how to draw an iPad. I am sure that the lesson will be useful for any novice artist.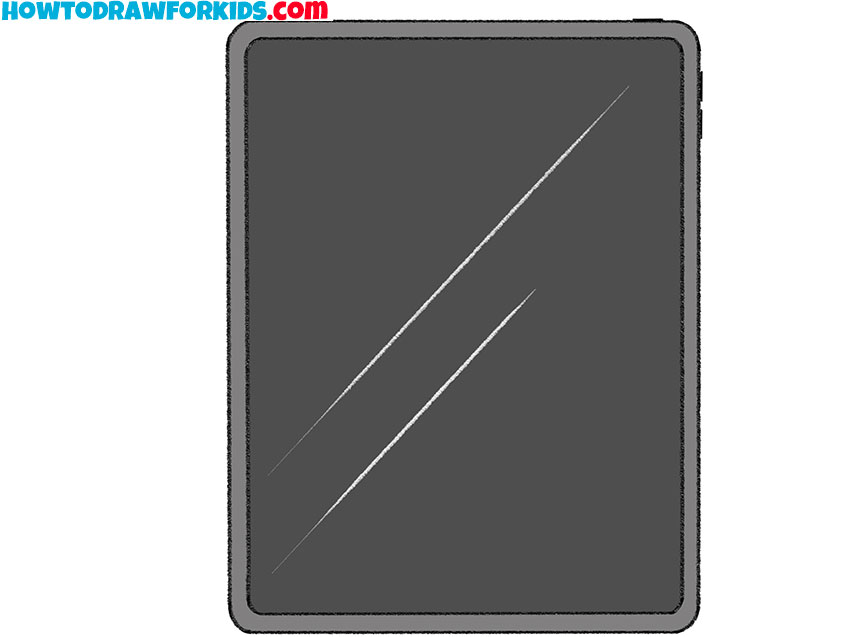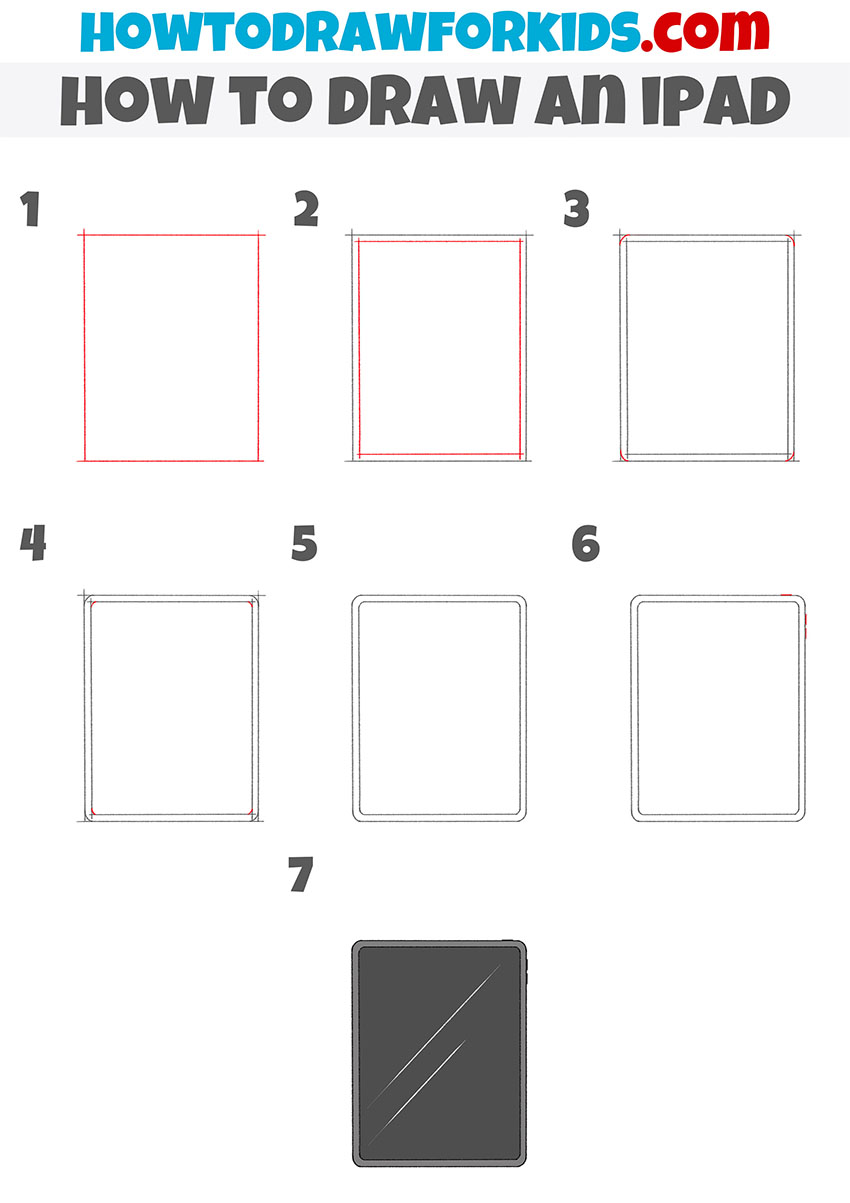 So, I am glad to bring to your attention a new drawing lesson in which I will show you how to draw an iPad step by step. iPad is a tablet manufactured by Apple. This device is a thin technical gadget that has a display and a touch mechanism.
The iPad is larger than a regular smartphone. It is very easy to operate this device, just touch the screen. The iPad has excellent specifications and is currently the newest form of mobile computing. All over the world, people use iPad for work or play.
This lesson will require your ability to draw even straight lines. While working, you can use improvised materials, but I recommend that you draw all the lines yourself, thus you will once again train your creative abilities. Now I will ask you to prepare all the necessary art supplies, and you can get to work.
Materials
Pencil
Paper
Eraser
Coloring supplies
Time needed: 30 minutes
How to Draw an iPad
Draw the outer outline.

Determine the size of your drawing and use four even straight lines to draw a rectangle.

Add the outline of the screen.

Repeat the previous step and draw the same straight lines inside the rectangle.

Detail the outer corners.

In each corner of the outer rectangle, draw a smooth rounded line, as shown in the example.

Detail the corners of the screen.

Draw small rounded lines in the same way as you did in the previous step.

Correct inaccuracies.

Take the eraser and remove all extra lines on your drawing.

Add the buttons.

Depict the small flat buttons at the top and side.

Color the drawing.

For coloring, use different shades of gray and add the highlights.
Finally, I suggest you download a short version of the lesson as a PDF file. In this file you will find a brief instruction and additional training materials needed to complete the drawing lesson.