In this tutorial, you will learn how to draw cotton candy quickly and easily. This guide consists of six steps with helpful hints.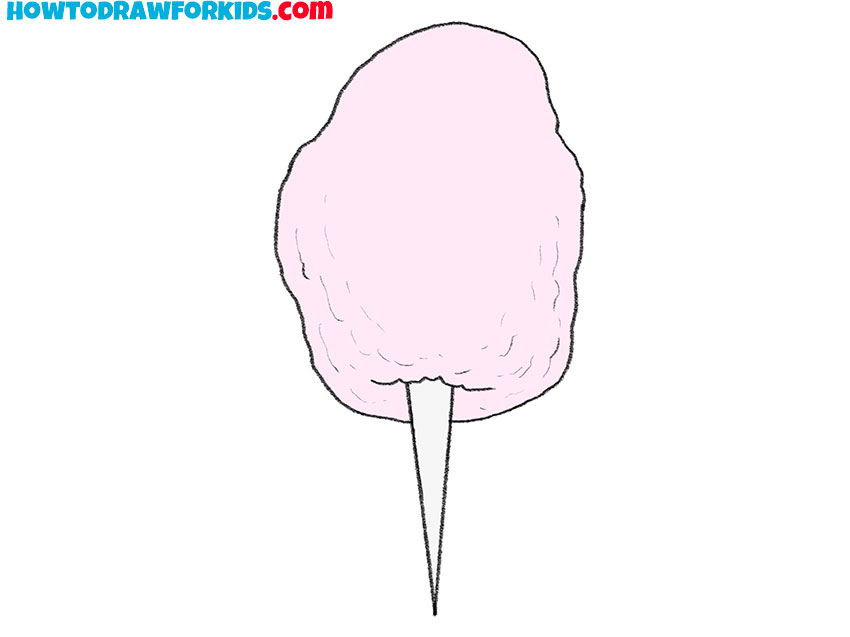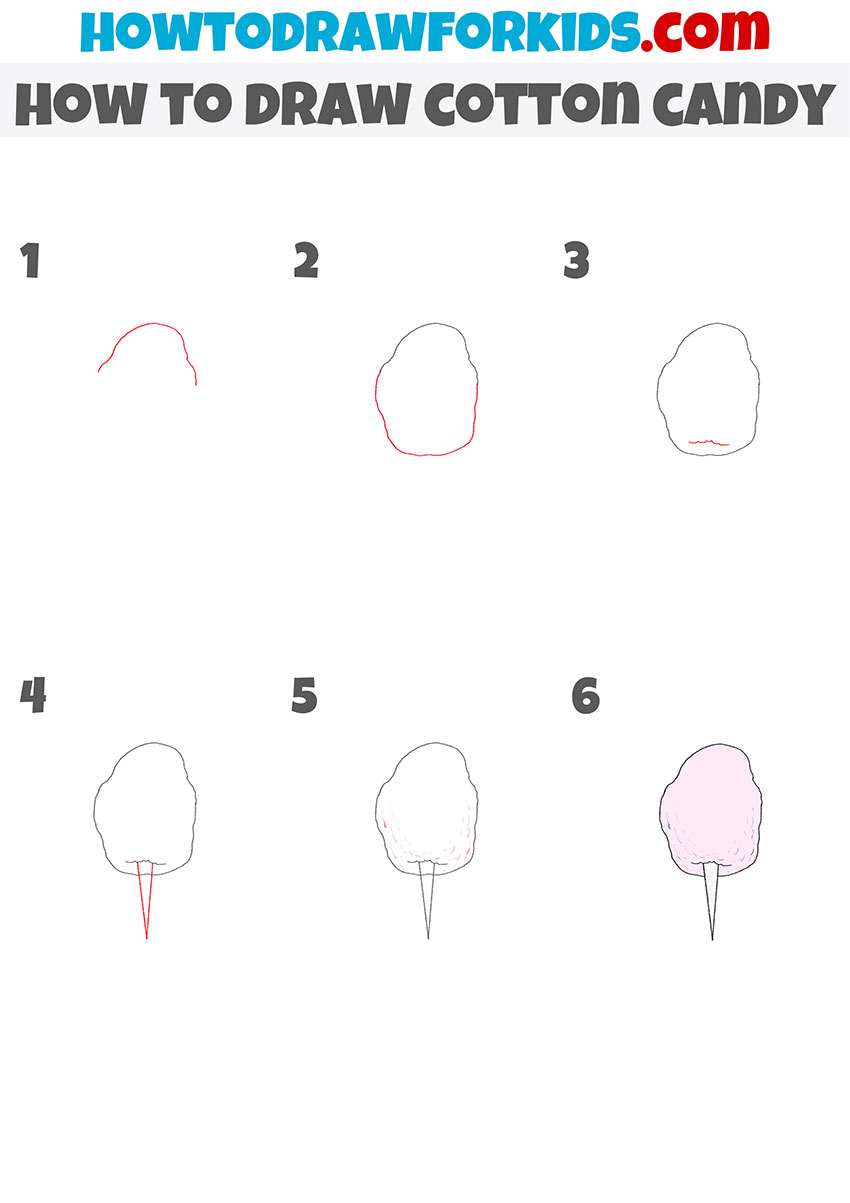 I suggest you complete a new, exciting lesson in which you will learn how to draw cotton candy. I promise that this step-by-step guide will be very simple, and you will quickly complete the task.
Now I will show you how to draw cotton candy. The lesson includes only six simple steps. Cotton candy is a popular delicacy made from melted sugar.
Usually, cotton candy is sold in places of recreation and entertainment; this requires a special apparatus. Surely you have tried cotton candy more than once while walking in the park.
Cooking cotton candy is a very exciting sight. During the manufacturing process, thin threads are formed, which are collected in a lump. Cotton candy can be white or any other color if food coloring is used in the cooking process.
In the figure, cotton candy consists of two elements. This is a sugar ball and a thin stick. I am sure that you will easily draw these elements, and you will get a great drawing, even if you have not drawn cotton candy before.
Materials
Pencil
Paper
Eraser
Coloring supplies
Time needed: 20 minutes
How to Draw Cotton Candy
Draw the top of the cotton.

Use a jagged, rounded line to depict the top outline.

Add the bottom of the cotton.

Continue the lines to make a closed oval shape.

Depict the hole at the bottom of the cotton.

At this stage, sketch out a small, uneven line at the bottom.

Draw the wand.

Depict even straight lines at the bottom of the cotton wool to make the thin, pointed stick.

Detail the surface of the cotton.

At this stage, add thin jagged lines.

Color the cotton candy.

You will need a light pink.
Cotton candy is ready! Now you are convinced that drawing this popular delicacy is very simple. Show the drawing to your friends and share information about drawing lessons. Choose the most interesting lessons on the site and complete them with your friends. Improve your drawing skills and have fun together.
Especially for your convenience, I have created a short version of the lesson in PDF format. Download the file and enjoy drawing at any convenient time.