In this lesson, I want to show you how to draw a swimming person. If you complete this lesson, you will acquire useful skills.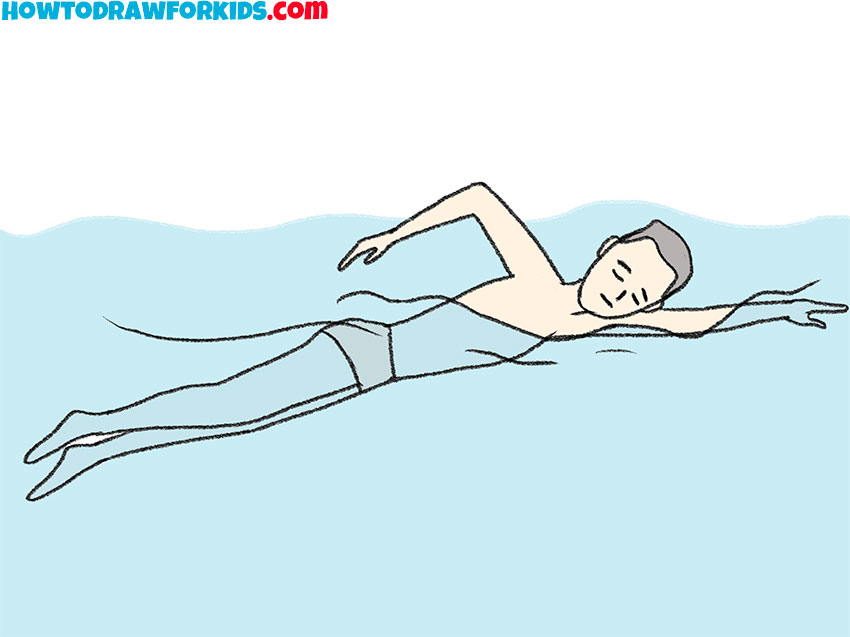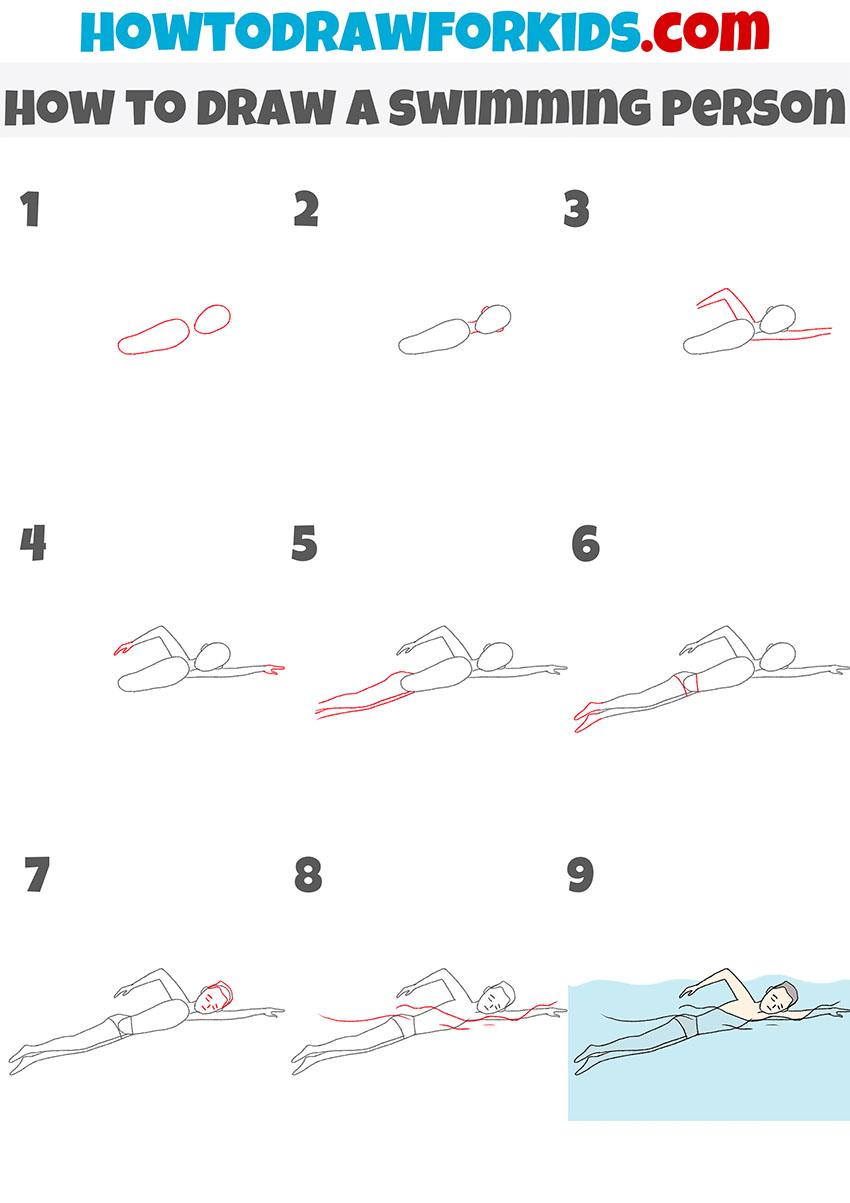 I am glad that you are interested in drawing lessons and strive to improve your creativity, and in this tutorial you will learn how to draw a swimming person step by step. You may have seen such a pattern on the beach or in the pool more than once, as such an image can be seen on information boards in swimming areas.
The figure shows a person who moves smoothly through the water, his body is extended along the surface of the water, his legs are located together, and his arms make sweeping swimming movements.
This lesson will be useful for you, as you will once again practice drawing a human figure. In the future, you will be able to draw any sea or river landscape and depict the figure of a person in the water. Carefully follow each step in this tutorial, take your time and follow the instructions carefully.
Materials
Pencil
Paper
Eraser
Coloring supplies
Time needed: 30 minutes.
How to Draw a Swimming Person
Draw the main outlines.

Depict two oval shapes of different sizes to represent the head and torso.

Depict the neck and ears.

Draw connecting lines between the head and torso, and draw the ears.

Sketch out the arms.

One arm is extended to the side, the other is raised up and bent at the elbow.

Draw the hands.

Be careful at this step and try to depict the position of the fingers correctly.

Depict the legs.

Draw smooth lines from the torso and depict the legs.

Draw the bottom of the legs and trunks.

Depict the feet. With the help of two transverse lines, depict swimming trunks.

Add the hair and facial features.

With a jagged line draw the outline of the hair and draw the eyes, eyebrows, nose, and mouth.

Depict the surface of the water.

Sketch out several smooth wavy lines of different sizes.

Color the drawing.

For coloring, use light gray and blue.
I want to remind you that now you can download a PDF file with a short version of the lesson. Save this file so you can return to the lesson at any time, even if there is no Internet access.