Do you want to learn how to draw Ferb easily and quickly? This simple step by step guide will help you draw this funny character.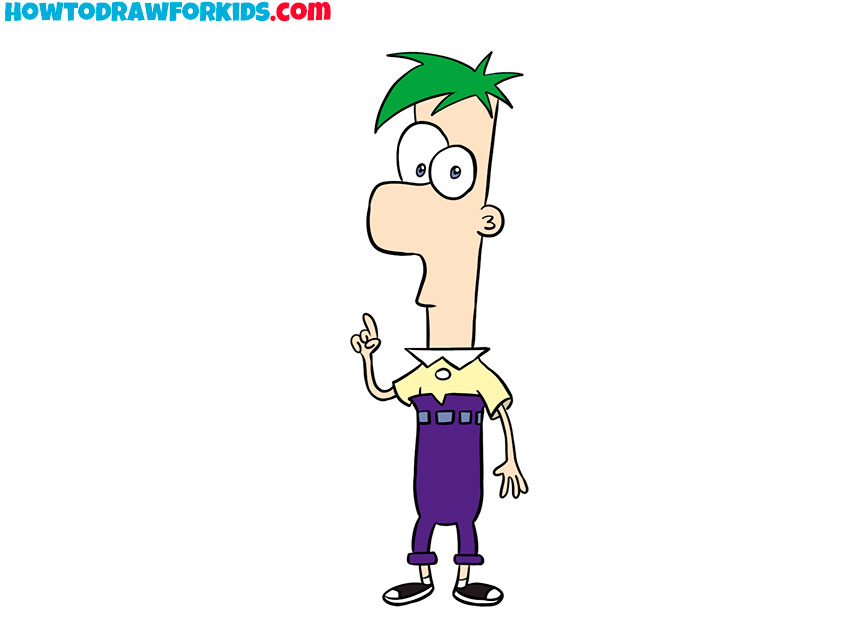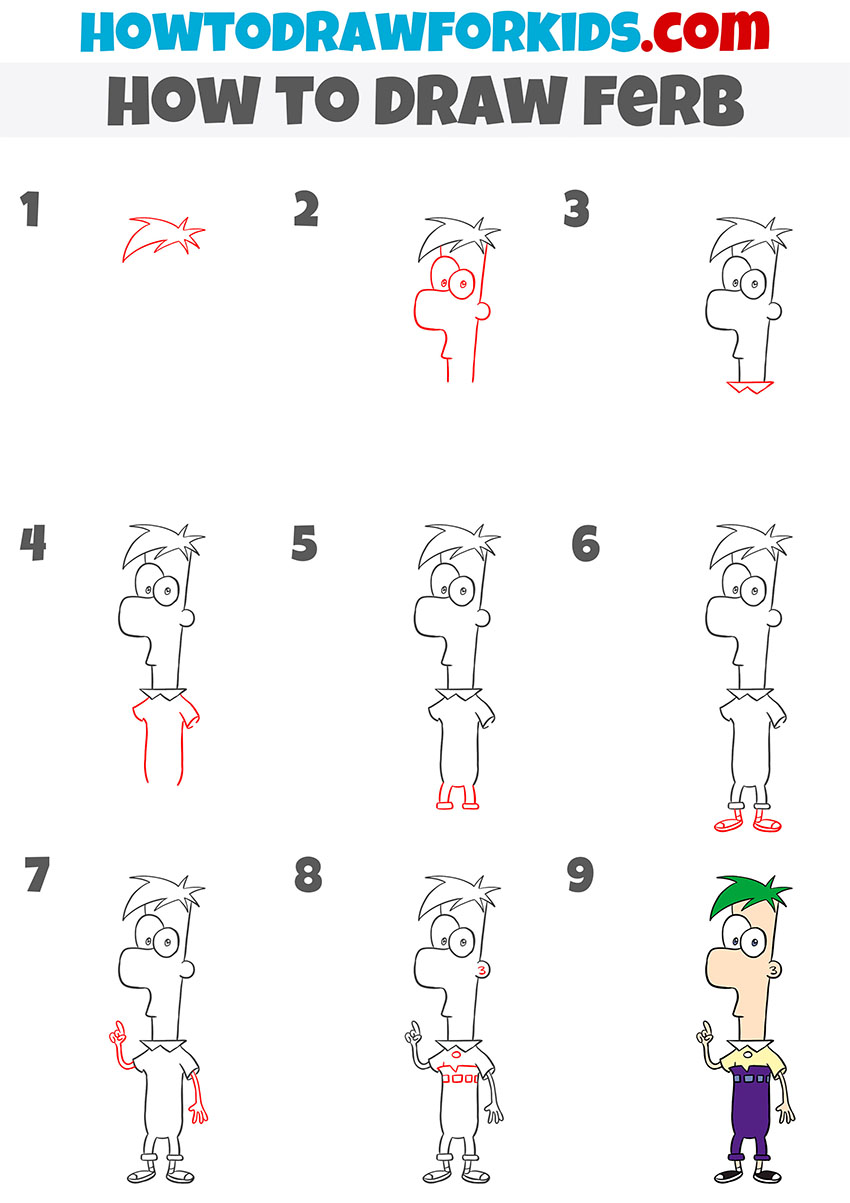 In this lesson, I want to show you how to draw Ferb. This is the half-brother of Phineas and the second main character of the animated series Phineas and Ferb.
If you watched this cartoon, then you remember that interesting stories constantly happen to the restless brothers. Ferb Fletcher is presented as a silent genius, this character is well versed in design and brings to life all the incredible ideas of his best friend.
Ferb looks very unusual. The body of this character has a rectangular shape, green hair on the head. It looks funny, but it is thanks to these features that the character has his own personality and is liked by the audience. You will easily draw Ferb thanks to this step-by-step guide.
Each step will have a small hint that you can use to get a great result. Following this instruction, then you will definitely be able to draw Ferb in stages, and you will get a very bright and colorful drawing.
Materials
Pencil
Paper
Eraser
Coloring supplies
Time needed: 30 minutes
How to Draw Ferb
Draw the hair.

Using a few short lines draw the outline of the hair, which consists of individual spiky strands.

Add the rest of the head.

The head is rectangular. Draw the facial features – round eyes, nose, mouth, and add the ear.

Depict the collar on the clothes.

Draw a horizontal line and add two corners for the collar.

Sketch out the torso.

The torso is elongated, the T-shirt has short sleeves.

Draw the legs.

At the bottom sketch out very short legs.

Add the shoes.

The shoes are oval. The feet are turned in different directions.

Depict the arms.

The arms are very thin. One arm is up, the other is down.

Add details.

Depict the inside of the ear and detail the clothes.

Color the Ferb.

Choose green for hair, purple and yellow for clothes, gray for eyes and shoes.
Download the short version PDF of this tutorial so you can return to this tutorial at any time.