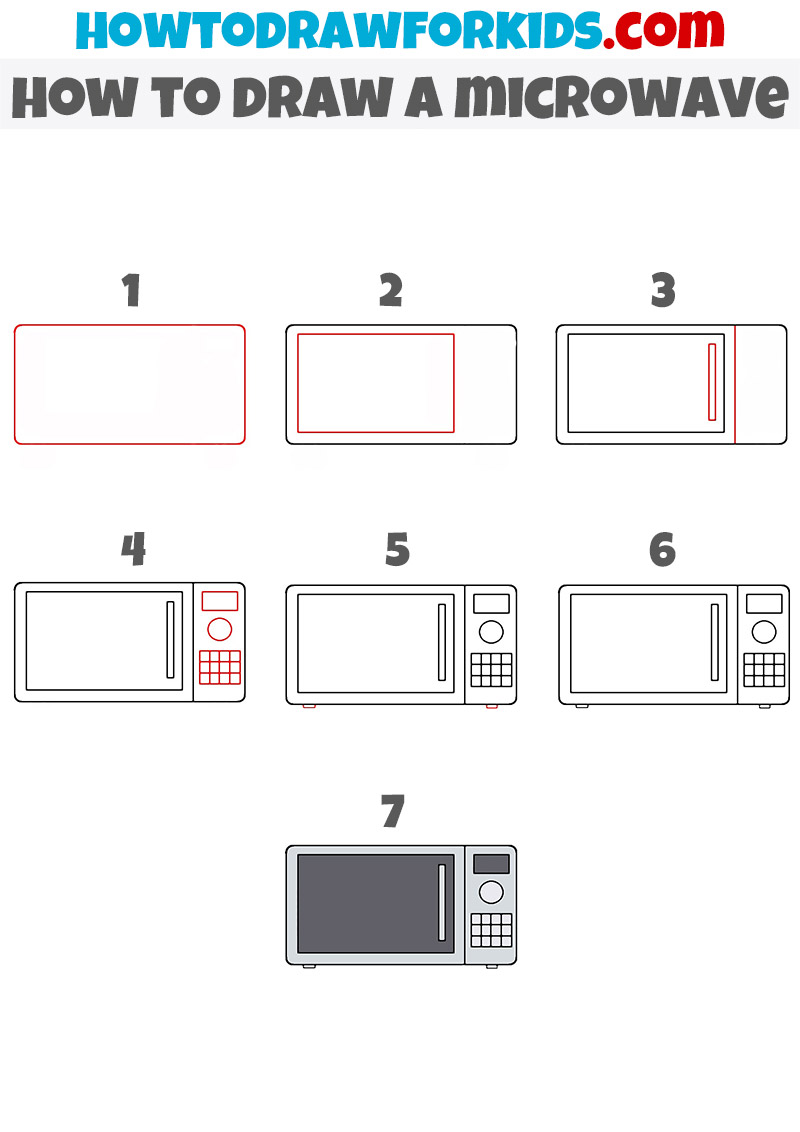 Greetings dear readers and welcome to the guide about how to draw a microwave for kids! The lesson about the microwave continues a series of super simple drawing lessons, especially for beginning artists.
Step 1
So, first of all, sketch a simple rectangle with rounded edges. This is the outer contour of the microwave.
Step 2
Inside the outer line draw another rectangle but with the usual corners. It's the window of our microwave.
Step 3
In the right part of the window draw a handle in the form of a vertically elongated rectangle and a vertical line to the right of the window.
Step 4
Draw the controls for the microwave – all sorts of displays and buttons as on our example.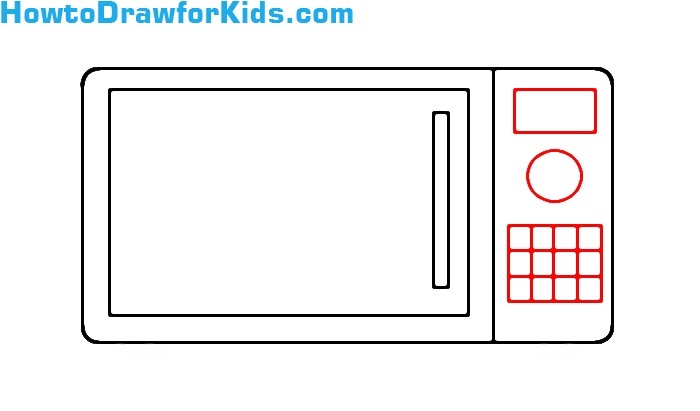 Step 5
And an extremely simple stage – draw the legs of the microwave in the form of short rectangles.
Step 6
The microwave is ready. You can leave it as it is in this stage or paint it.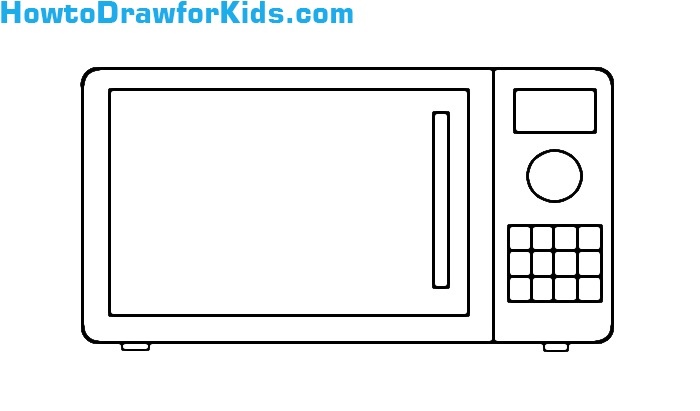 Step 7
Take crayons, paints, or markers and paint your microwave drawing in any color you like.
Do not forget to share this drawing lesson with your friends on social networks. Many of the readers of Howtodrawforkids.com ask me about why I create so many drawing guides about such simple objects. In fact, it is very important to be able to draw such objects that we can see around us. They consist of very simple shapes and lines, and it is not only easy but also interesting enough to learn how to draw it.
Above you can see a shortened version of this lesson, where you can see the steps from this lesson, but without the text.