How to Draw Silver the Hedgehog
Today I want to tell you how to draw Silver the Hedgehog. The step-by-step guide is very simple, and even a beginner can do it.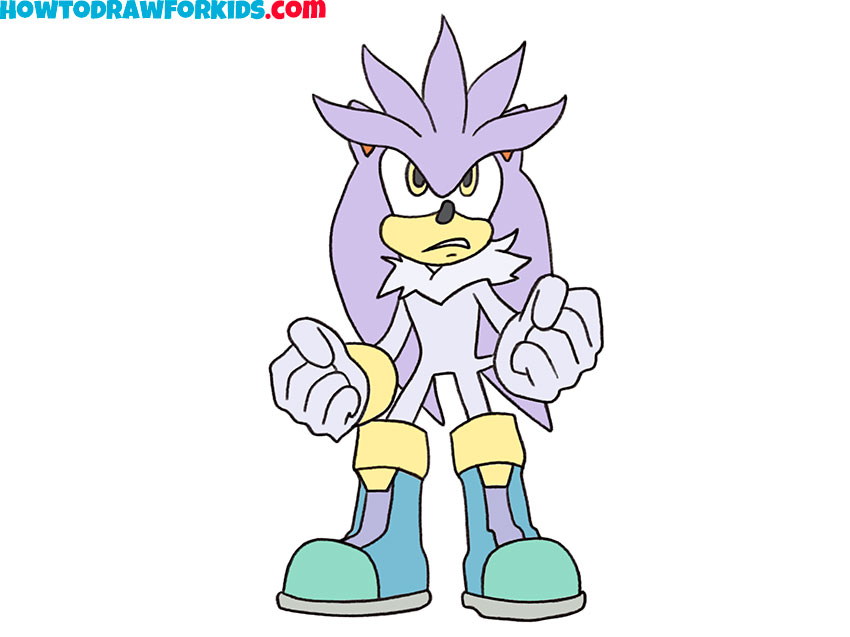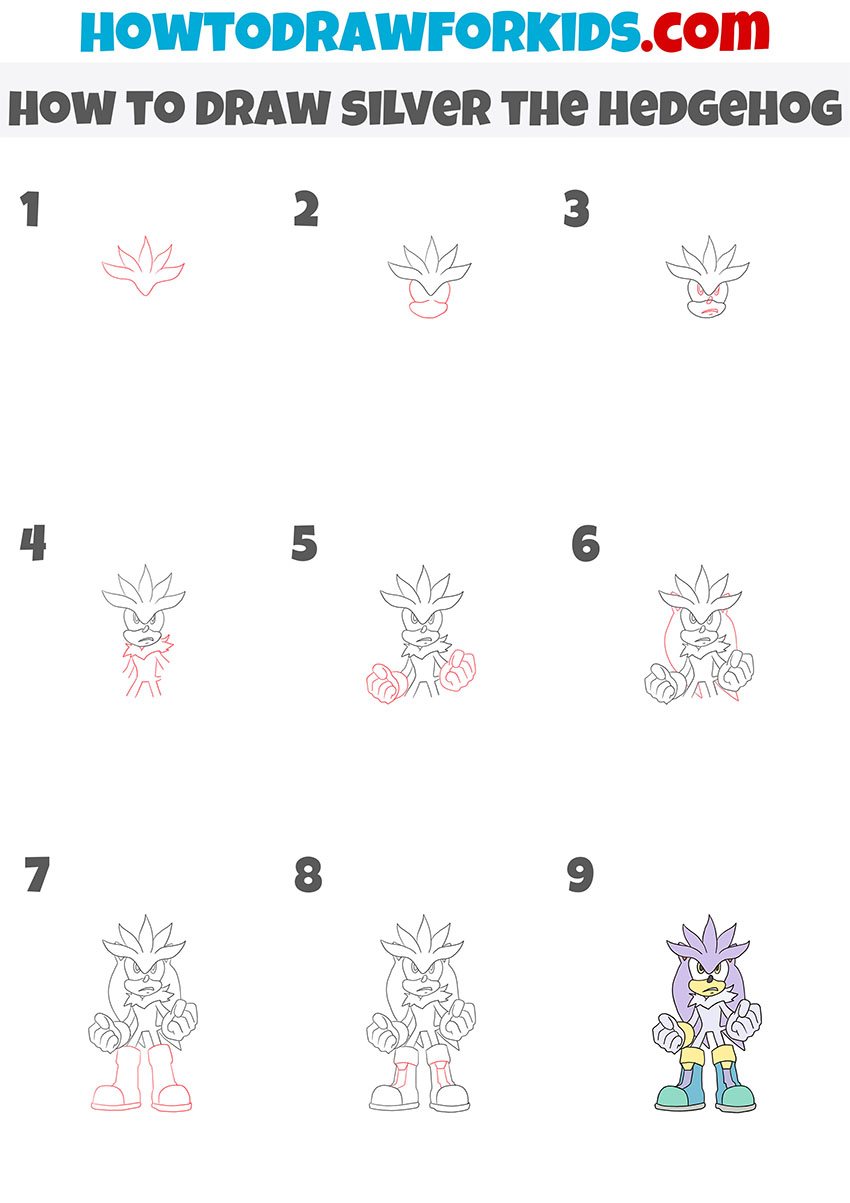 In this tutorial, you will learn how to draw Silver the Hedgehog step by step. This is the character of a series of computer games. He has great strength, endurance, durability and bravely fights for justice.
This character has a slender body, thin arms and legs, large hands and large needles on the head and back. In this picture, Silver the Hedgehog has a formidable look, his hands are clenched into fists, and his face has an evil expression.
Try to correctly portray the emotions of the character in your drawing. Carefully follow each drawing step and carefully draw all the lines that are marked in red.
Materials
Pencil
Paper
Eraser
Coloring supplies
Time needed: 30 minutes
How to Draw Silver the Hedgehog
Draw the needles on the head.

The needles have a common base and five sharp processes.

Depict the head.

The head consists of two elements—this is the main part and the front part of the muzzle.

Add elements of the muzzle.

Sketch out the eyes, nose, and mouth.

Sketch out the torso.

Draw the fluffy collar, the thin torso and add the bases of the arms and legs.

Depict the hands.

Be careful in this step and try to correctly depict the shape of the fingers.

Draw the ears and the rest of the needles.

Depict the small pointed ears and smooth lines depict the rest of the needles.

Add the shoes.

At this stage, sketch out the big shoes.

Detail the shoes.

Add elements on the shoes.

Color the Hedgehog Silver.

Use blue, beige, purple and light gray.
If you want to always have access to this lesson, then save yourself a PDF file, which I prepared especially for your convenience. In this file you will find a brief instruction and additional training materials.