In this lesson, I will show you in detail how to draw a cup. This guide is designed specifically for kids and novice artists.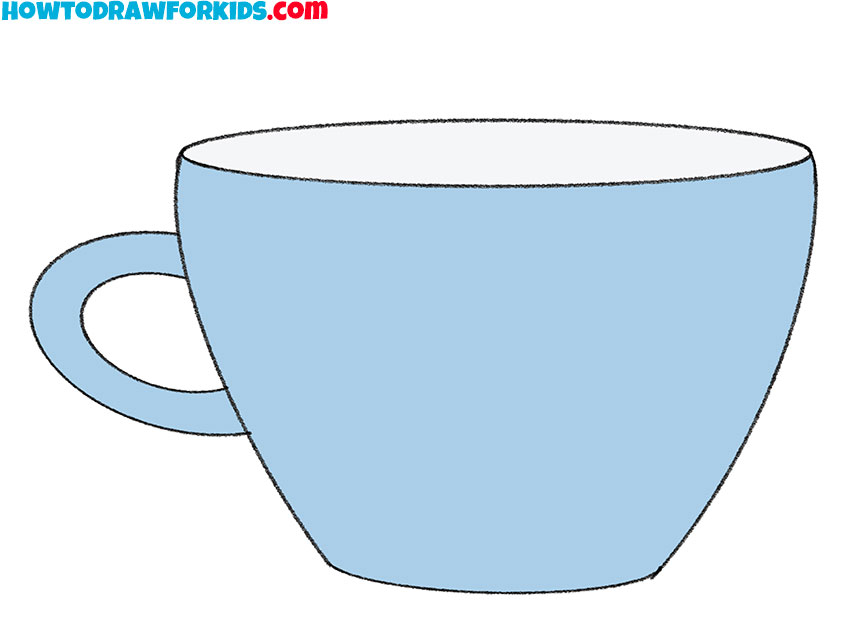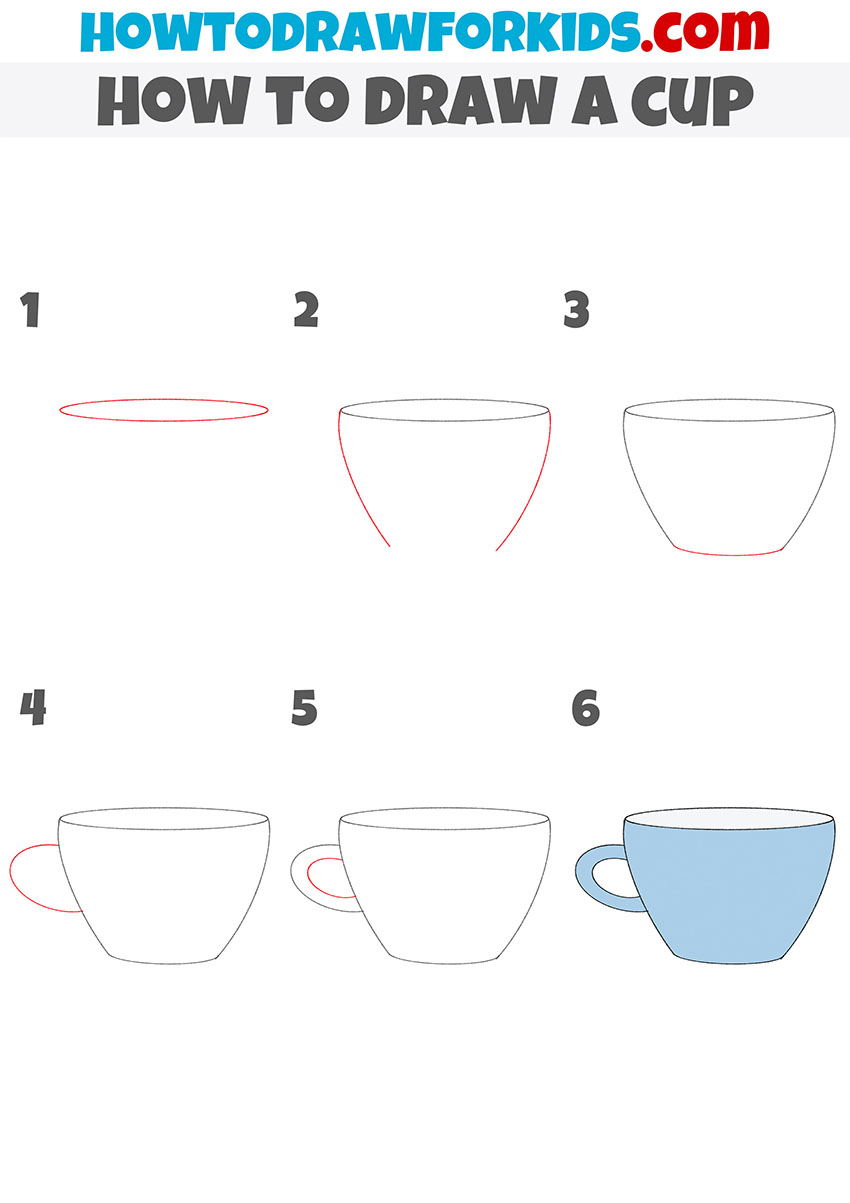 With the help of a simple instruction, you will learn how to draw a cup step by step. This is an excellent object for drawing, and now you will once again train your artistic abilities. You can use the acquired skills when you want to draw a still life, where there will be a cup and other objects.
The picture shows a cup that has a narrow bottom and a wide top, with a small round handle on the side. This cup shape is very common. Perhaps you have such a cup at home, and you enjoy drinking tea from it.
While drawing, try to carefully draw all the lines that are marked in red. The finished drawing can be painted in any color. If desired, you can add any ornament on the surface of the cup.
If you want your drawing to look more realistic, then add shadows and highlights.
Materials
Pencil
Paper
Eraser
Coloring supplies
Time needed: 20 minutes
How to Draw a Cup
Draw the top outline.

Determine the size and location of your drawing and draw an elongated oval.

Depict the sides.

Add down smooth lines on each side, while maintaining symmetry.

Sketch out the bottom.

Draw a connecting line at the bottom to make the closed loop.

Start drawing the handle.

Draw a smooth curved line on the side of the cup.

Draw the thickness of the handle.

Add another curved line to represent the inner outline of the handle.

Color the cup.

You will need blue or any other color of your choice.
If you want the lesson to be available to you at any time, then download the PDF file, which contains a brief instruction and additional training materials. Thus, you can always return to the lesson and repeat it if necessary.
How to Draw a Cup: Additional Method
As you know, any object can be drawn in hundreds of different ways, and this cup drawing tutorial is no exception.
To draw a cup, first mark the center line, then add an oval for the top and bottom. Then draw the side edges and the handle.
Then erase all unnecessary auxiliary lines and color your cup drawing.