In this step-by-step tutorial, you will learn how to draw a dog face. This instruction consists of nine steps and is useful.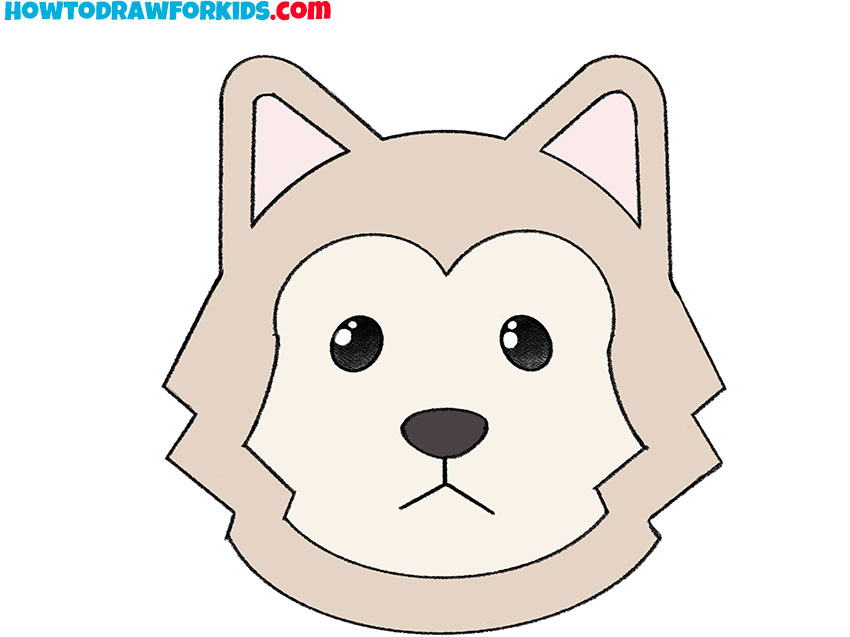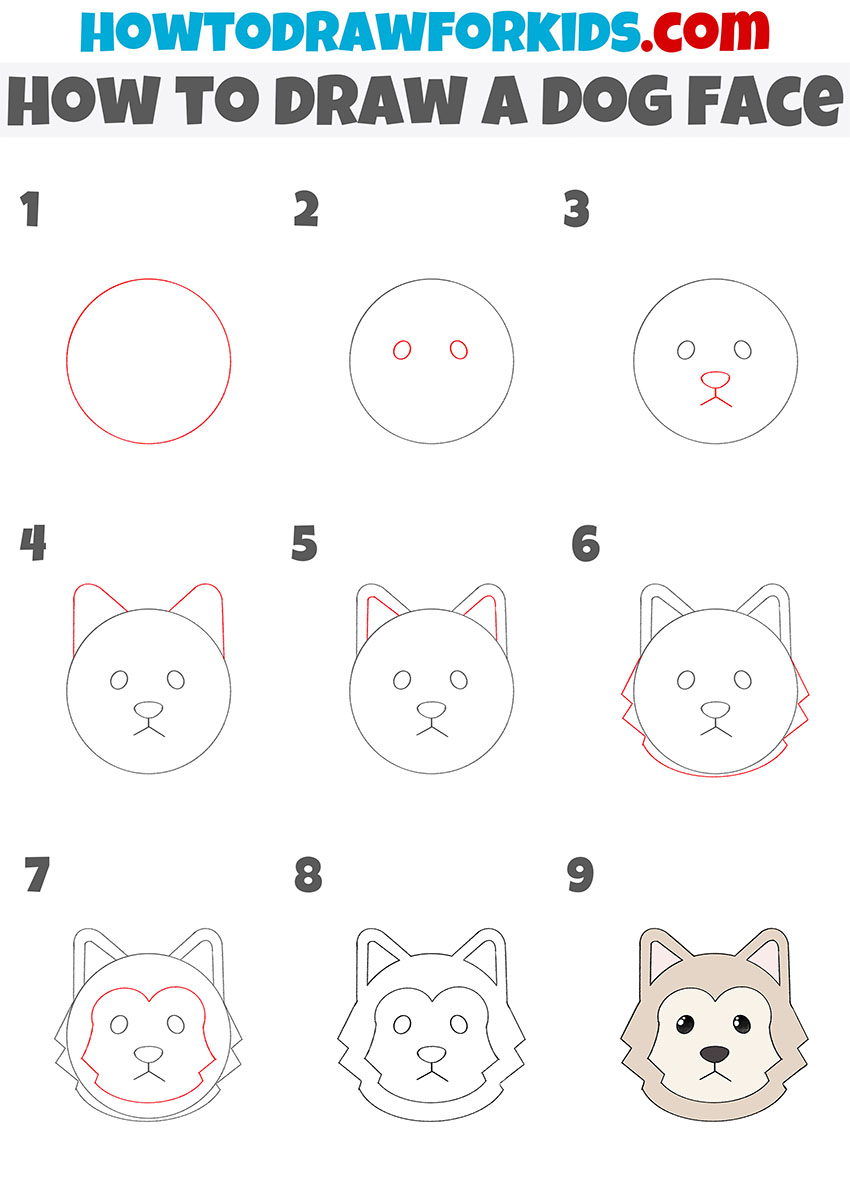 In this tutorial, I want to show you how to draw a dog face. I hope you like to draw animals and you will enjoy this tutorial very much.
Now you will learn how to draw a dog face. The lesson is designed specifically for children and beginners, so it uses simple elements that you can easily repeat.
There are different breeds of dogs, and the shapes of the face can be very different. Keep this in mind when you want to draw any other dog. Pay attention to all the features of a particular breed of dog.
In this tutorial, the dog face is presented in a cartoon style, so it looks unrealistic but very cute. During the lesson, take your time and carefully follow each step. Be careful and observe symmetry.
Materials
Pencil
Paper
Eraser
Coloring supplies
Time needed: 30 minutes
How to Draw a Dog Face
Draw the outline of the face.

To do this, draw an even circle.

Depict the eyes.

Slightly above the middle of the face, draw two small circles.

Add the nose and mouth.

The nose is rounded. In order to draw the mouth, use short straight lines.

Sketch out the ears.

With smooth curved lines draw barely the same ears.

Add the inside of the ear.

Depict another outline inside each ear.

Draw the fur on the sides.

Be careful with this step and make sure both sides are symmetrical.

Sketch out the front of the face.

With the help of smooth curved lines depict the front of the face, as shown in the example.

Correct inaccuracies.

With the eraser, remove all unnecessary lines in your drawing.

Color the dog face.

You will need grey, beige and black.
Especially for your convenience, I have prepared a short version of the lesson in PDF format. Download the file so you can always return to this lesson, even if there is no Internet access.