Today in this drawing lesson you will learn how to draw Vision step by step. This lesson consists of nine simple steps.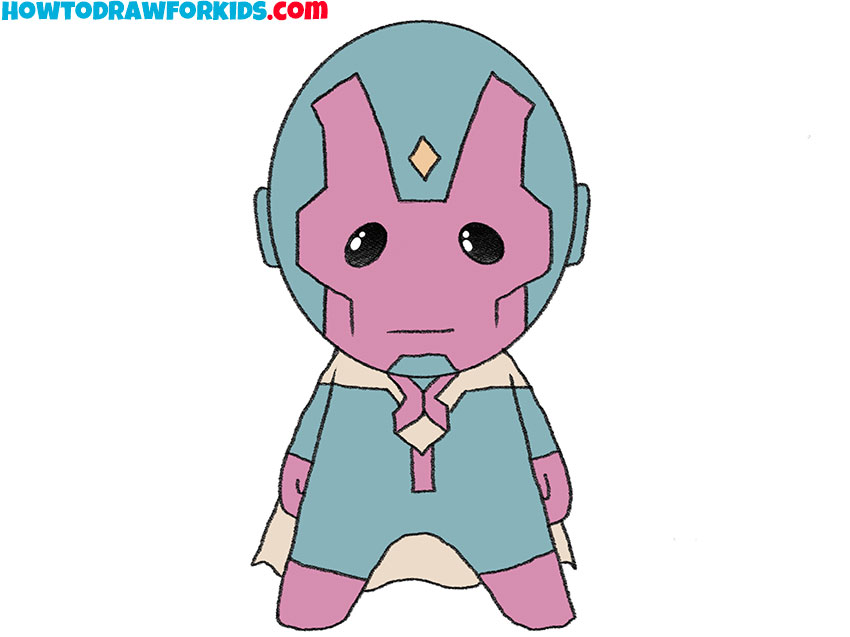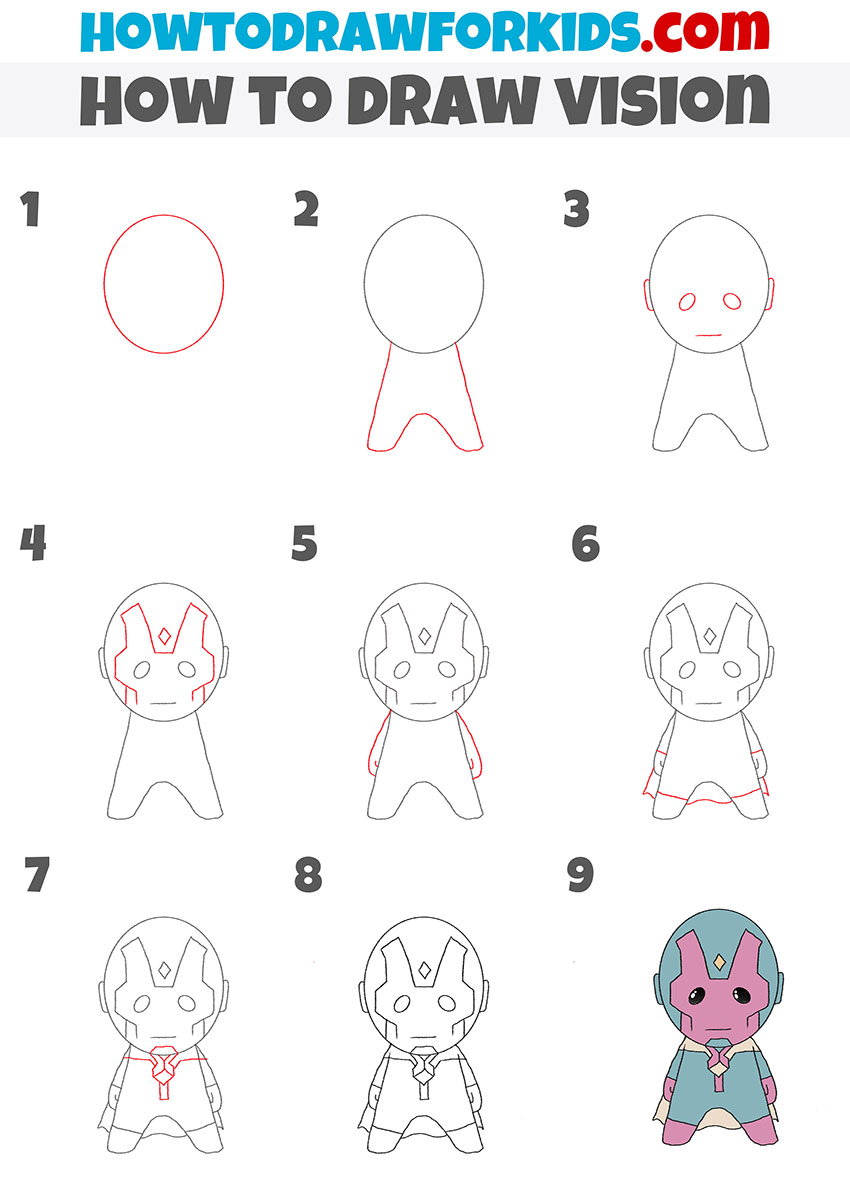 If you are a fan of Marvel Comics, then you will surely enjoy this lesson on how to draw Vision step by step. I am sure that this character is very interesting for you.
Vision is an android robot that is a famous Marvel Comics character. This is a fictional superhero, a robot that has many superpowers, but at the same time is able to experience human emotions and even achieve emotional growth.
Vision possesses the abilities of flight, regeneration, cloaking, invulnerability, superhuman intelligence, strength, and speed. By learning how to draw Vision, you will be able to draw any fragment of comics featuring this character.
Materials
Pencil
Paper
Eraser
Coloring supplies
Time needed: 30 minutes
How to Draw Vision
Draw the Vision's head.

To complete this simple step, you need to draw one oval.

Add the outline of Vision's torso.

Below the previously drawn oval, add one long, curved line.

Depict the facial features and ears.

Add two ovals, one straight line, and two curved lines.

Add details.

On Vision's head, draw a few straight lines, as well as one rhombus.

Sketch out the character's arms.

Using curved lines, add two symmetrical arms to the sides of the torso.

Add the elements of the costume.

Depict straight lines on the arms and legs, and draw the cloak with curved lines.

Add the rest of the elements.

On the head and torso add some straight and curved lines as shown.

Correct inaccuracies.

Use the eraser to remove any unnecessary guidelines.

Color the drawing.

To color the Vision, use green, purple, beige black and yellow. Add the highlights to the eyes.
Download a PDF file with a short version of this lesson and other useful materials that I have prepared especially for you!