This is a very easy trout drawing lesson for kids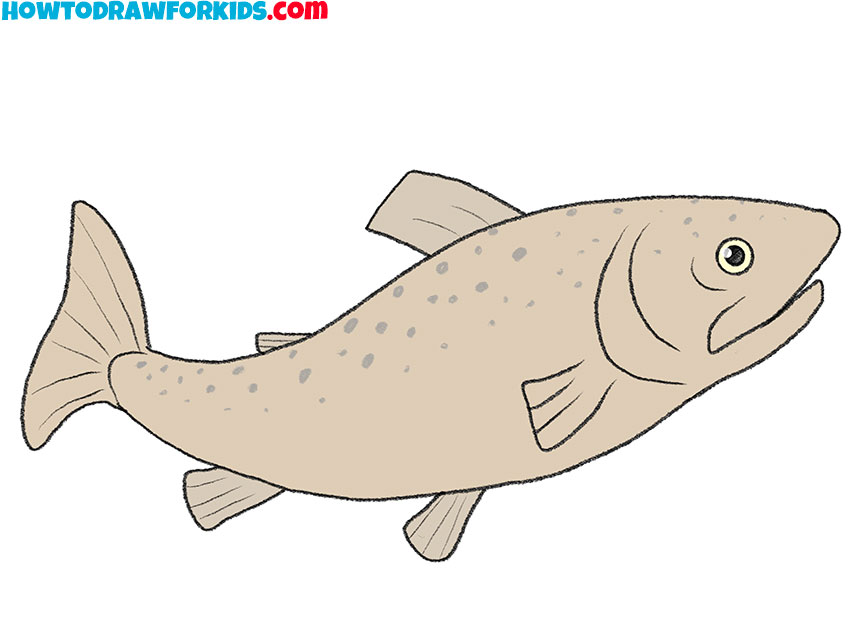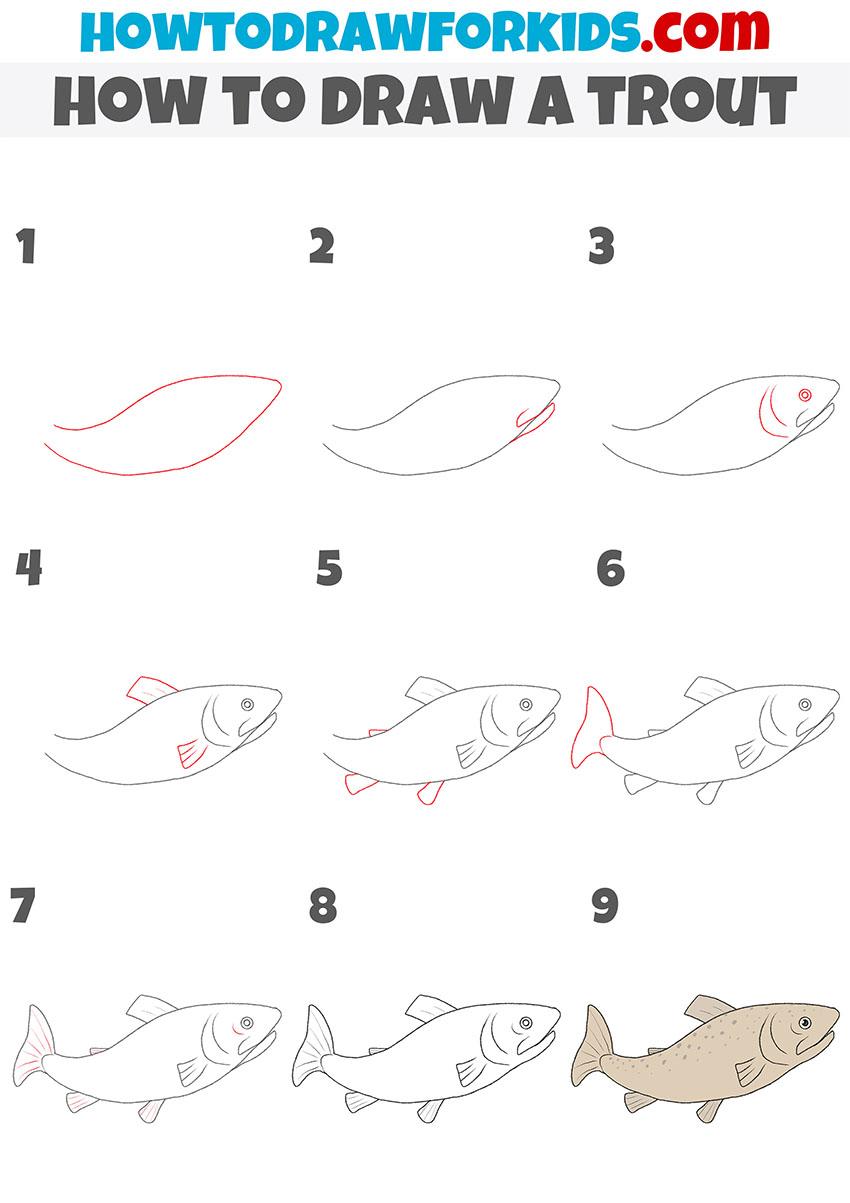 This lesson is dedicated to drawing underwater inhabitants, and now you will learn how to draw a trout. Trout is a rare and extremely beautiful fish that belongs to the genus of salmon.
This fish lives in cold lakes with clear water, in fast rivers and in other reservoirs. You can cook wonderful dishes from trout, because this fish contains healthy substances and tasty tender meat.
The trout has a dense voluminous body with a blunt nose. The head is medium, the fins are small, the mouth is medium, the eyes are small. The body of a trout is covered with dense small scales. Now you have to depict all these features. Be careful and careful at every stage of drawing to get an excellent result.
Materials
Pencil
Paper
Eraser
Coloring supplies
Time needed: 30 minutes
How to Draw a Trout
Draw the outline of the body.

With the help of smooth curved lines depict the body of the trout, which tapers closer to the tail.

Depict the mouth.

In front of the body, depict the mouth with a smooth line.

Add the elements of the head.

Draw the eye using two circles of different sizes and add the gills on the side of the head.

Sketch out the fins.

Draw the dorsal and lateral fin of the same shape as in my example.

Draw the rest of the fins.

Add one small fin on the back and draw two more fins at the bottom.

Depict the tail.

Draw the tail with smooth lines, the ends of which are directed in different directions.

Add the details.

Draw the small line near the eye, detail the fins and tail.

Correct inaccuracies.

Delete all the extra lines on the drawing and correct the mistakes.

Color the drawing.

For coloring, use different shades of brown.
Now you know how to draw a trout step by step. I hope that you have a great drawing, you are proud of yourself. By tradition, at the end of the lesson, I have prepared a PDF file for you, in which you will find a brief instruction and additional training materials. Download the file and draw at any convenient time.