I have prepared for you a new lesson in which you will learn how to draw lavender. I am sure that you will get useful skills.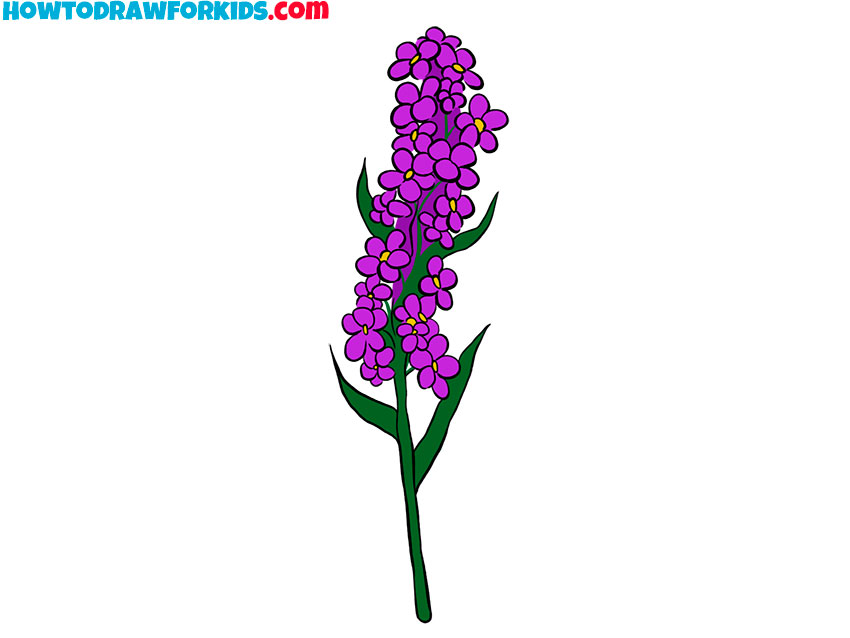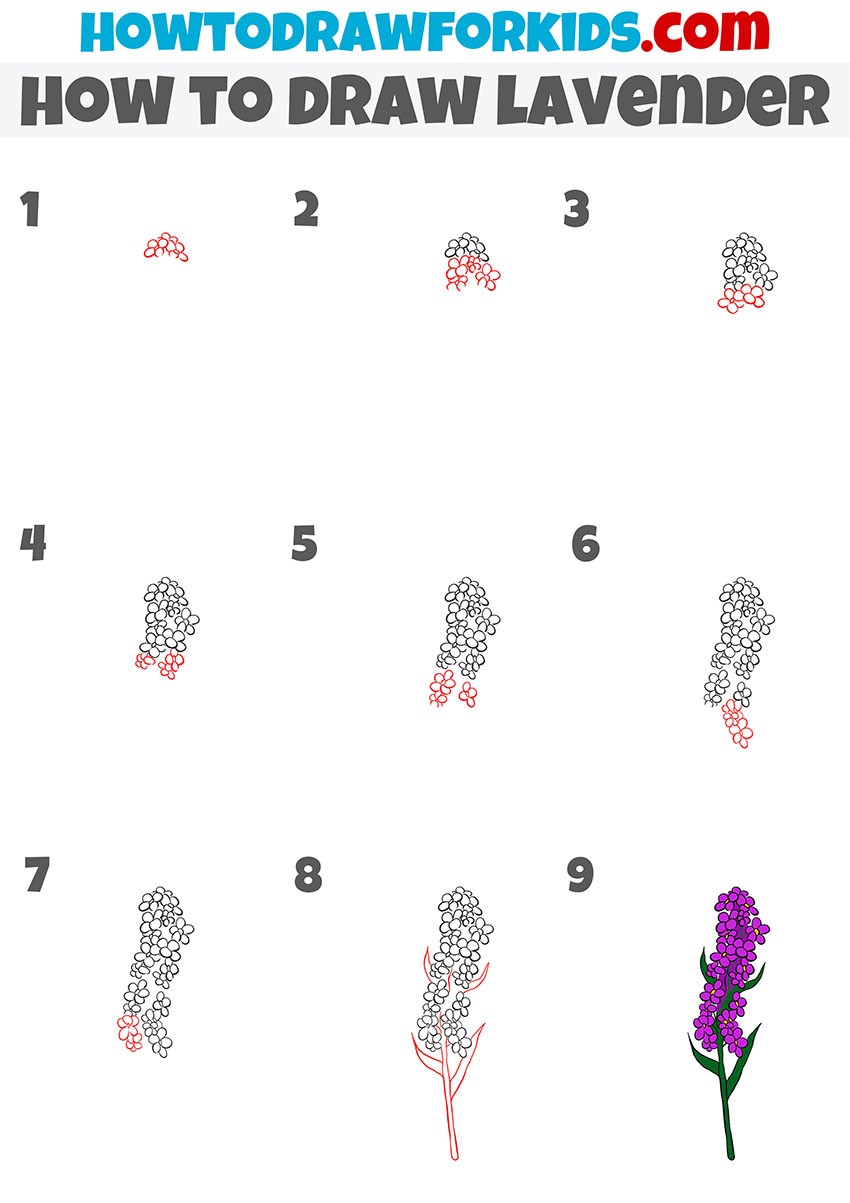 In this tutorial, I will show you how to draw lavender step by step. Lavender is a very beautiful plant that grows in many countries around the world. Lavender is a herb or small shrub.
This is a very useful plant that is used in various fields. There are different types of lavender, which vary in size and color of the petals.
Lavender with purple flowers is the most common in nature. The inflorescence consists of many small flowers that have the same shape.
This work will require patience from you because the flowers on the stem are very small and it takes some time to completely draw one inflorescence. But you will be satisfied with the result.
Materials
Pencil
Paper
Eraser
Coloring supplies
Time needed: 30 minutes.
How to Draw Lavender
Draw the top of the inflorescence.

With the help of small rounded lines, draw several flowers that are located side by side.

Depict some more flowers.

From below, add some flowers of the same size.

Add the middle part of the inflorescence.

At this stage, sketch out some more small flowers.

Continue adding flowers to the stem.

Repeat the previous step and bottom add some flowers.

Draw the bottom of the inflorescence.

Depict some flowers with rounded petals.

Add the bottom of the inflorescence.

At the bottom, sketch out some small flowers.

Finish drawing the flowers.

Draw the last flowers of the same shape as all the previous ones.

Sketch out the stem and leaves.

Using smooth lines draw the stem and add thin narrow leaves.

Color the lavender.

You will need green and purple.
For your convenience, I have prepared a PDF file with a short version of the lesson in advance. Download the file so you can return to the lesson at any time.