In this lesson you will learn how to draw a rose on a stem. This will be a very simple drawing lesson, like all the others on my site.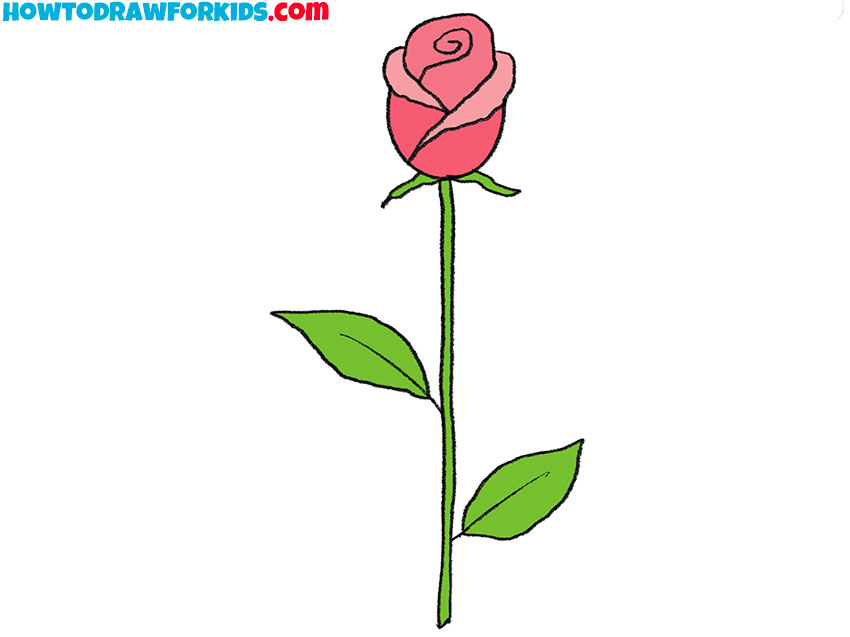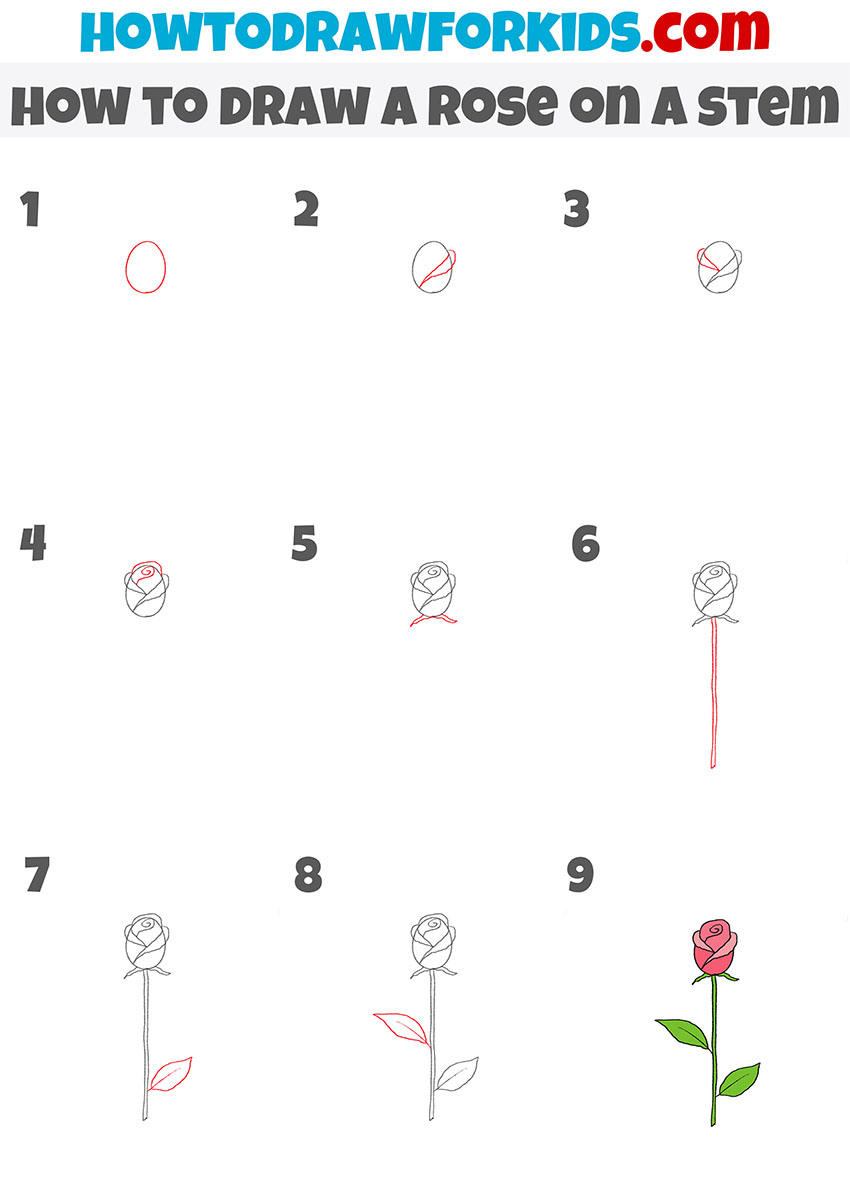 I am glad to offer you another fascinating drawing lesson in which you will learn how to draw a rose on a stem. I think that this lesson will be useful for you and you will have a good time.
This lesson was created specifically for children and beginner artists, so the simplest elements are used here that you can easily repeat. Here are a few simple steps from which you will understand how to draw a rose on a stem easily and quickly.
In the picture, you see an unopened bud and a long thin stem. It looks very nice. Consistently follow all the drawing steps, be careful and accurate to get an excellent result.
Materials
Pencil
Paper
Eraser
Coloring supplies
Time needed: 20 minutes.
How to Draw a Rose on a Stem
Draw the outline of the bud.

To do this, draw an even oval.

Depict one side petal.

On one side, draw the petal using smooth, rounded lines.

Add the next petal.

On the other side of the bud, draw another petal.

Sketch out the inside of the bud.

Draw a smooth rounded line at the edge of the bud and add a spiral line in the middle.

Depict the sepals.

At the bottom of the bud, draw two thin leaves on each side.

Draw the long thin stem.

From the bud, draw down two lines that are parallel.

Sketch out one leaf.

On the right side, draw one small leaf on the stem.

Depict the second leaf.

On the left side, draw the second leaf of approximately the same shape.

Color the rose on a stem.

Use green for the stem and leaves. For the bud, choose a few shades of red.
For your convenience, I have prepared a PDF file with a short version of the lesson. If you download this file, the lesson will be available to you at any time.