I have prepared for you a new lesson in which you will learn how to draw Boruto. If you master this lesson, you will gain useful skills.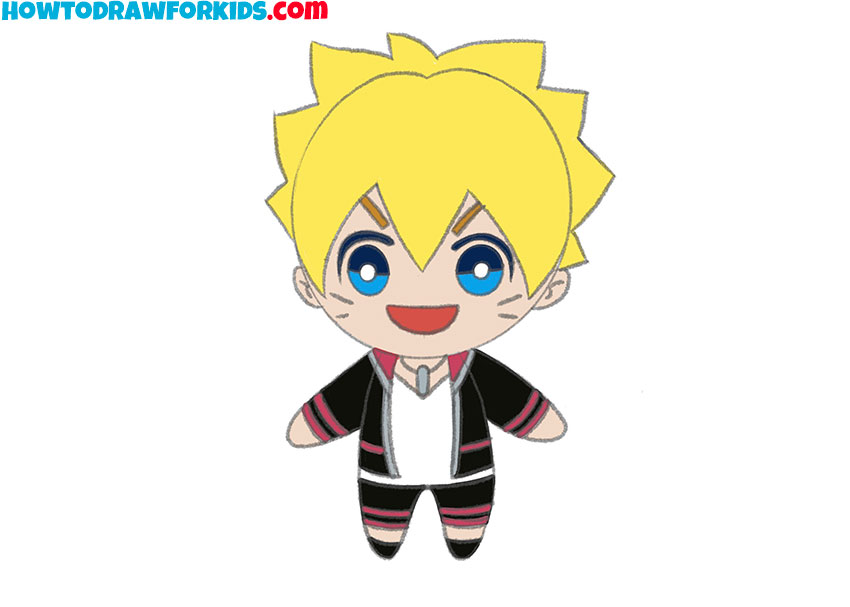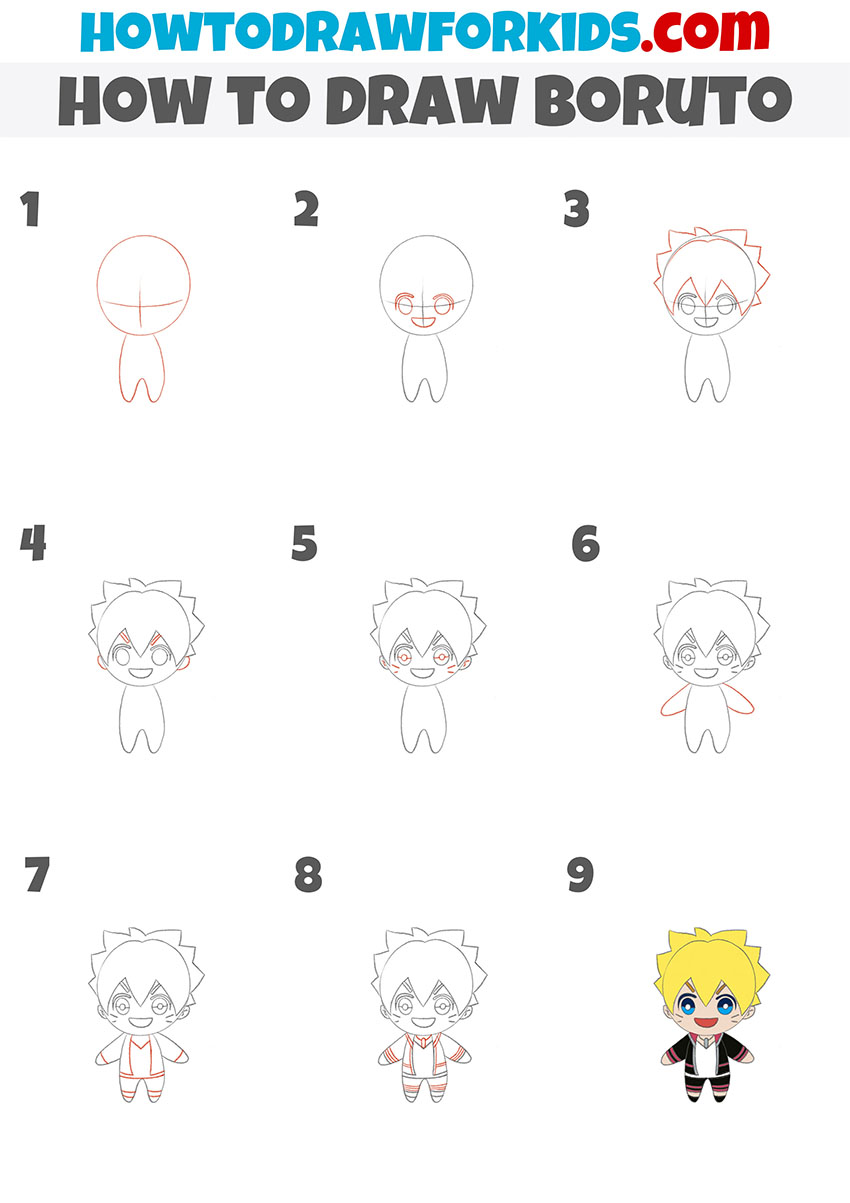 I invite you to a new lesson, which is dedicated to manga characters, and here you will learn how to draw Boruto. You are probably familiar with this character. This is an energetic, violent and stubborn teenager. Boruto is developed beyond his age and has a mature view of the world order.
In any situation, the young man is looking for easy ways, he is sophisticated and cunning. Boruto has blond tousled hair, blue eyes, and stripes on his cheeks. In this tutorial, Boruto is presented in chibi style and has all the characteristic features.
Boruto has a relatively large head and short limbs. Try to keep these proportions in your drawing.
Materials
Pencil
Paper
Eraser
Coloring supplies
Time needed: 30 minutes
How to Draw Boruto
Draw the head and torso.

Depict a circle and make markings for the elements of the face, add the torso with smooth lines.

Add facial features.

Depict the round eyes, upper eyelids and the mouth in the form of a semicircle.

Sketch out the hair.

Use short strokes to create spiky strands.

Depict the eyebrows and ears.

Sketch out thin eyebrows with short lines, add rounded ears.

Add the rest of the face elements.

Draw the pupils, the stripes on the cheeks and the inside of the ear.

Draw the arms.

With smooth lines, draw rounded arms.

Depict the clothes.

With the help of several straight lines, draw the jacket and trousers.

Detail the clothes.

Add stripes on the sleeves, fronts of the jacket and trousers.

Color the Boruto.

For face and hair and use beige and yellow. For clothes, use black and pink.

By tradition, at the end of the lesson, I posted a link where you can download a short version of the lesson in PDF format. Thus, the lesson will be available to you at any time.