I invite all beginner artists to a fascinating drawing lesson in which I will show you how to draw a panda face.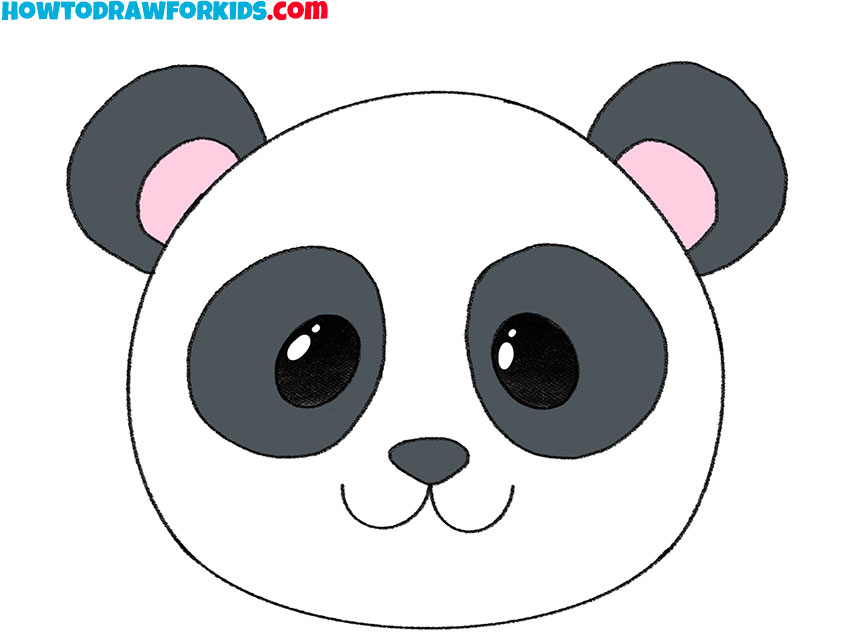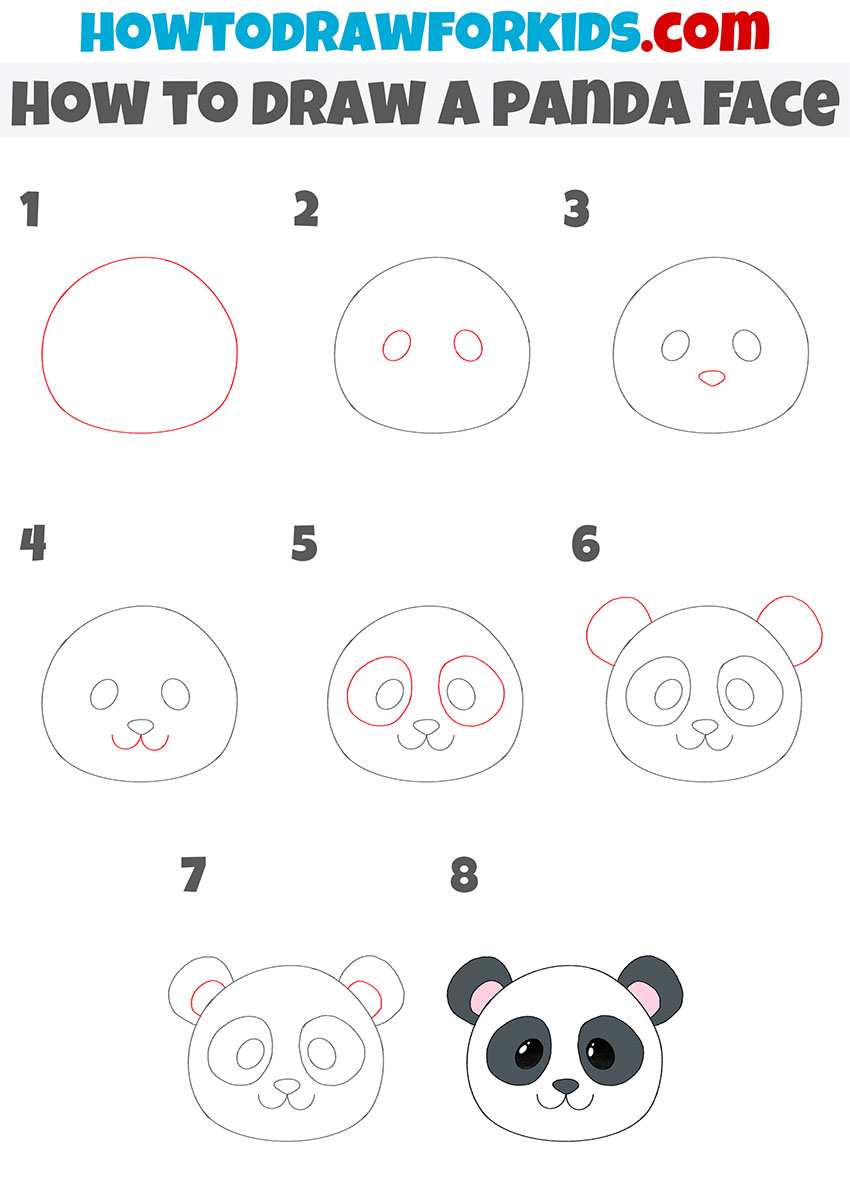 I am glad that you are interested in drawing animals, and now I bring to your attention a simple instruction with which you will learn how to draw a panda face. Panda is one of the cutest and funniest creatures on our planet. Panda has the appearance of a large bear with an unusual fur color.
The panda is a calm and slow animal that deftly climbs trees and swims well. Watching pandas is great fun. Pandas have an easily recognizable, unusual black and white color. An interesting fact is that panda babies are born completely white and after a week some parts of the body become dark. Pandas spend most of their time on tree branches. The panda's favorite food is young bamboo shoots.
I hope you enjoyed learning a few facts about these cute animals and are ready to start the lesson. In this drawing, the panda's face looks very cute. You can easily draw this animal if you follow all the steps in this instruction consistently and carefully. Carefully draw all the lines that are marked in red and use small tips.
Materials
Pencil
Paper
Eraser
Coloring supplies
Time needed: 30 minutes
How to Draw a Panda Face
Draw the outline of the head.

At this stage, draw a circle with a flatter bottom.

Depict the eyes.

Approximately in the middle of the head, draw two ovals, while maintaining symmetry.

Sketch out the nose.

A little lower, draw the small nose of a triangular shape.

Draw the mouth.

From the bottom of the nose, draw semicircular lines to the sides.

Detail the color.

Draw large ovals around the eyes.

Add the outer part of the ear.

On the top of the head, depict two small ears using the main curved lines.

Depict the inside of the ear.

In each ear, add an inner outline using curved lines.

Color the drawing.

For coloring, use pink, dark gray and black. Add the highlights to the eyes.
Especially for your convenience, I have previously created a PDF file, which contains a brief instruction and additional useful materials. Download the file right now to always have access to the lesson, regardless of the presence of an Internet connection.
If you followed my previous lessons, then you can easily draw a cartoon-style panda face. This style has certain proportions, and I want to draw your attention to this. The panda has an oval head, small ears, eyes are set wide, and is almost at the level of the nose. These proportions give the panda a cute cartoon look.