In this tutorial, you will learn how to draw shorts in just nine easy steps. This tutorial is very helpful and you will really like it!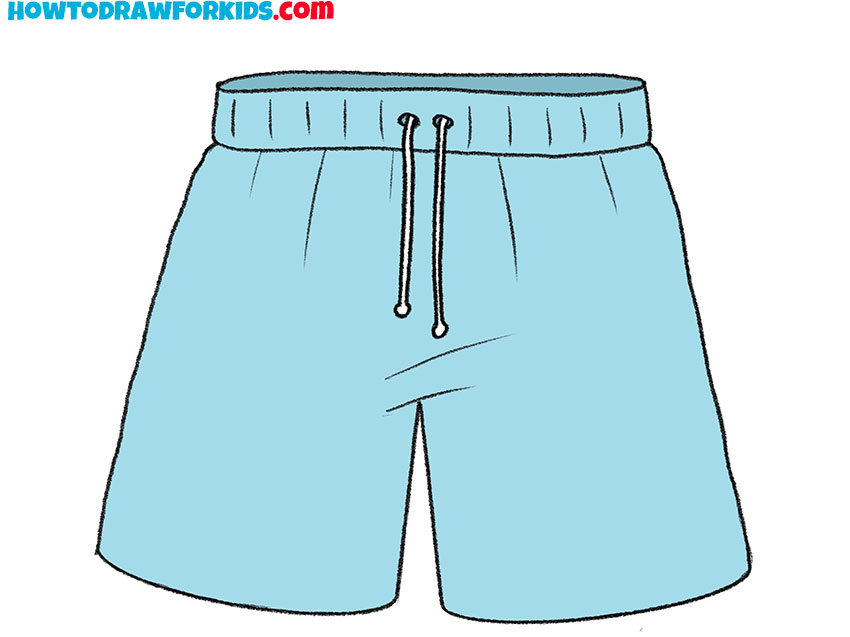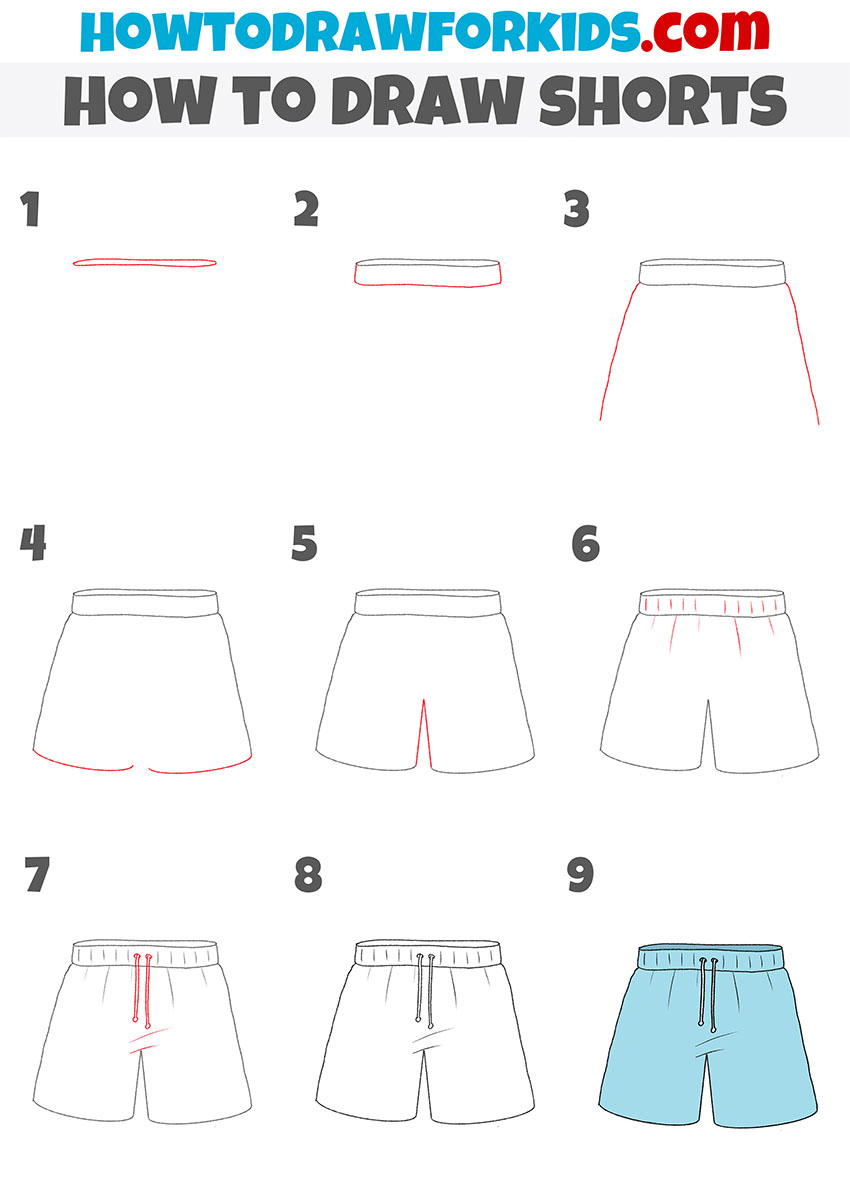 In this lesson, I will show in detail how to draw shorts. This lesson will be useful for you, and you can use the acquired skills when you want to draw a figure of a person in summer clothes.
On my site, you can find interesting lessons that show how to draw various elements of clothing and this simple instruction shows how to draw shorts.
These are short trousers worn by men, women, and children of all ages. Shorts are very comfortable because they do not restrict movement. It is the perfect clothing for hiking in the summer and for sports.
The lesson is designed for beginners, so simple lines and a minimum of elements are used here. Follow all the drawing steps in sequence and use the little tips that I have prepared for your convenience.
For coloring, you can choose the same color as in the example, or you can use any other color of your choice.
Materials
Pencil
Paper
Eraser
Coloring supplies
Time needed: 30 minutes
How to Draw Shorts
Draw the top outline.

Depict a narrow top opening.

Depict the belt.

Draw vertical lines along the sides and a horizontal line at the bottom to depict the belt.

Sketch out the sides.

From the belt, draw down smooth lines.

Add the bottom outline.

On each side, depict a smooth line at the bottom.

Draw the inside.

Depict short lines to make the closed path.

Depict the folds.

Sequentially draw small thin lines at the top of the shorts.

Sketch out the ties.

Draw smooth lines down from the middle of the belt to depict thin ties with knots at the ends.

Correct inaccuracies.

Remove extra lines with an eraser.

Color the shorts.

You will need blue or any other color.
As usual, at the end of the lesson, you can download a PDF file that contains a brief instruction and additional materials. This will help you return to the lesson at any convenient time.